What's On and Upcoming at Cooper Hewitt, the Smithsonian Design Museum
May 17, 2018 - by Merrill Lee Girardeau
At the Cooper Hewitt, Smithsonian Design Museum, you're introduced to the world of design in the masterpiece that is Carnegie Mansion. This gorgeous, historical house on Museum Mile is filled with innovations in all kinds of design, from home furnishings to architecture to paper goods. The experience will stimulate the senses (especially when you read a map with your hands!) as you interact with the objects and use the museum's special digital pen to capture your favorite pieces from the collections. Bring your family to the Cooper Hewitt this spring and summer; below are the exhibitions upcoming and on view now!
Exhibitions at the Cooper Hewitt | Saturated: The Allure and Science of Color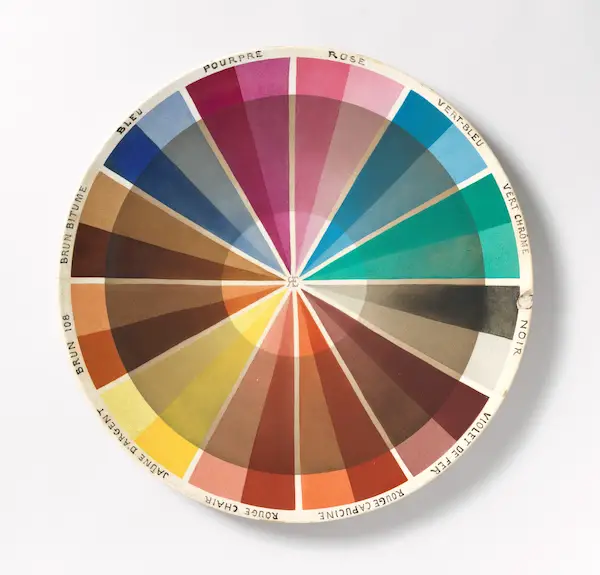 Sample plate, France, ca. 1920s
Color frequently dictates how we experience a design object. Whether we're compelled or repelled by it, a color is a fascinating physical and psychological phenomenon and the subject of Saturated, coming soon to the Cooper Hewitt. You'll see a blue vase nearly 2,000 years old and a Miller Blues Band poster from 1967, featuring bright, psychedelic stripes of orange and blue. 190 more objects will show off the power of every color in the rainbow—some all at once! On view May 11, 2018 through January 13, 2019.
Exhibitions at the Cooper Hewitt: Ilonka Karasz
Design polymath Ilona Karasz worked in the United States for the better part of the twentieth century, producing popular textiles, book and magazine covers, ceramics, toys, and more. Karasz's most famous contributions to American design were her New Yorker covers, a few of which are on display at this exhibit. She also designed wallpaper for Katzenbach and Warren and furnishings and metalwork for the American Designers' Gallery in the 1920s. See pieces from these important collections, and learn about Karasz's groundbreaking place in American design history. Through April 22, 2018.
Exhibitions at the Cooper Hewitt: Jewelry of Ideas
Avant-garde jewelry design has its day in the sun at Jewelry of Ideas: The Susan Grant Lewin Collection. These 150 pieces of jewelry, including brooches, necklaces, rings, and bracelets, track the innovations in radical jewelry from the 1980s until today. An abstract female nude is featured on a metallic Manfred Bischoff brooch, for example, and one Kiff Slemmons necklace is made of a collection of human fingerprints. Designers with work in this collection include Joyce Scott, Friedrich Becker, and Ted Noten. Through May 28.
Exhibitions at the Cooper Hewitt | Passion for the Exotic: Japonism
Inspired by the interest in Japanese design in the 19th century, Passion for the Exotic presents pieces from the Cooper Hewitt's permanent collection. A silver tea kettle embellished with intricate vines and flowers is only one example of Western design's interpretation of Japan's delicate, detailed aesthetics filled with natural imagery. These pieces responded to Japan's opening of trade in 1854 after a long refusal to export its goods. Through July 22.
Exhibitions at the Cooper Hewitt: Access + Ability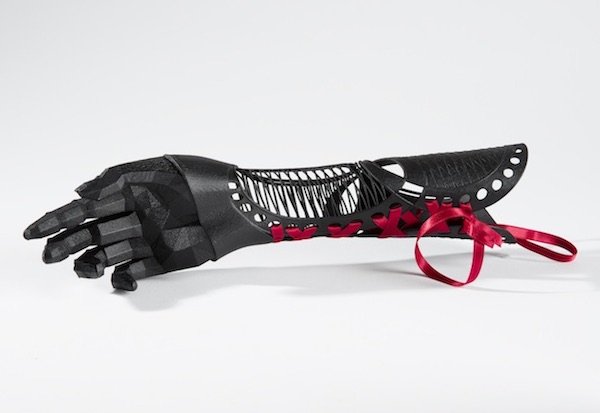 The hope of design is to make our lives easier. Never before have those with cognitive and physical disabilities been so championed in the field of design, as celebrated in Access + Ability. On display are mind-boggling tools like Maptic jewelry. These lovely trinkets contain devices that track the movements of visually impaired wearers and are connected with voice guides on their iPhone. That way, the wearer can avoid obstacles and get safely to his or her destination. Other objects include a three-wheel wheelchair for difficult terrain and a tricked-out neon prosthetic leg cover. Through September 3.
What's On and Upcoming at the Cooper Hewitt: Cocktails at Cooper Hewitt

Starting June 21st, enjoy the popular performance series Cocktails at Cooper Hewitt for eight Thursday evenings through August 9th. The evenings are set in the Arthur Ross Terrace and Garden, one of the largest enclosed museum gardens in New York City. The summer performances include musicians and singers, DJ, and an innovative dance performances. Light bites and drinks will accompany the shows.
Exhibitions at the Cooper Hewitt: Bob Greenberg Selects
At Cooper Hewitt, the Selects series brings in a guest curator to cull pieces from the museum's permanent collection. This year's curator is Bob Greenberg, founder of design company R/GA. Winner of the 2003 National Design Award for Communication Design, Greenberg has long applied design ingenuity to communications and advertising. His selections for this exhibit explore how design adapts to leaps forward in technology. Objects on display at Bob Greenberg Selects include a small 1980 calculator and a perpetual calendar by Enzo Mari. Through September 9.
Exhibitions at the Cooper Hewitt | Hear, See, Play: Designing with Sound
Become a sound designer for a street-cleaner called Trash Bot at Hear, See, Play: Designing with Sound. This kid-friendly exhibit invites us to consider how design objects that fill our lives beep, chime, squawk, and buzz at us. Professional sound designers choose these particular sounds to signify that the object is doing its tasks effectively and to improve the user's interaction with the object. Your street-cleaning machine will make noises to mimic a human-like ability to communicate with others and express its individuality. Through October 21.
Exhibitions at the Cooper Hewitt: Moustiers Ceramics
Significant ceramic pieces from Moustiers-Sainte-Marie, France are displayed behind glass at this exhibit, Moustiers Ceramics: Gifts from the Eugene V. and Clare E. Thaw Collection. These tin-glazed ceramic pieces of tableware were produced in the 18th century after King Louis XIV ordered French nobles to melt their silver for the war effort. Designs include family arms and provincial scenes and flowers painted on the flower pots, plates, cups, and vases in this collection. Through January 21, 2019.
Exhibitions at Cooper Hewitt Design Museum: Immersion Room
An often overlooked element of design is wall-covering, whether it's a one-of-a-kind wallpaper or a simple coat of paint. The Cooper Hewitt's extensive collection of wall coverings is digitized, and any of them can be projected onto the wall surfaces in the Immersion Room. Transform the room's wallpaper from a Sahara desert-inspired pattern to line drawings of tangled chairs against an orange background. Or you can design your own! Ongoing.
Exhibitions at Cooper Hewitt Design Museum: Models & Prototypes Gallery
Study models of buildings and staircases at the Models & Prototypes Gallery. These masterful wooden miniatures were created by students from the compagnonnage tradition in the 18th and 19th centuries. Architecture students lived and worked together, taking geometry courses and later apprenticing with design masters. The models show us an important step in the design process, in which prototypes prepare the builders to execute the full-size work and expose any technical or aesthetic flaws as soon as possible. Ongoing.
Exhibitions at the Cooper Hewitt | The Senses: Design Beyond Vision
Get in touch with all five senses as you listen to glass, play a furry instrument, and smell a snowstorm at The Senses: Design Beyond Vision. The objects in this exhibit showcase designers' out-of-the-box thinking about the utility of everyday objects like benches, spoons, typographical text, and maps. These objects cater especially to disabled users and are accompanied with braille labels and a unique smartphone app for the exhibition. It's also great for kids, who are always game for synesthetic playtime. Through October 28.
The Cooper Hewitt Smithsonian Design Museum is located at 2 East 91st St. The museum is open 8am-6pm on weekdays, Saturdays 10am-7pm, and Sundays 10am-6pm. Call 212-849-8400 or visit cooperhewitt.org for more information.
Looking for Free Group Planning Services?
Get free advice on planning your group's trip to New York.
RESTAURANTS

Multi-concept restaurant offering modern Japanese cuisine, a...

THEATER

Gaston Leroux's famous period thriller is now one of Broadwa...

SHOPPING

An array of quality branded merchandise showcasing HBO's® aw...

SIGHTSEEING

Enjoy the best prices for deluxe double decker, hop-on, hop-...