A brand-new 7D experience at Madame Tussauds New York, Mission: Undead, tasks you with killing more zombies than your friends! Prevent the zombie apocalypse and survive your first night of work on the force at this newly opened, state-of-the-art Times Square attraction.


Mission: Undead combines the thrill of a roller coaster with the kinetic action of a video game and the cinematic twists and turns of a zombie movie. You and your friends will sit in custom-built chairs designed to move along with the game. You'll also wear 3-D glasses—watch out for the zombies jumping out at you! (13+)
Your tool for defeating the zombies is a laser gun you'll point at the zombies' heads (that's the way to kill them, if zombie folklore is any indication). Like the zombie-filled universe of The Walking Dead, live an hour in Rick Grimes' shoes, with an added jolt of adrenaline and some healthy competition. See if you can take out more walkers than your seatmates can! At the end of Mission: Undead, all players will be ranked according to the zombie hits you racked up during the game.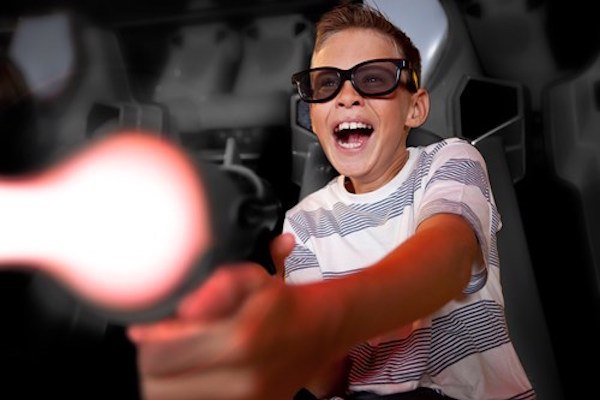 New to the market, 7D technology invites you to "Feel what you see!" The name "7D" refers to the seven different special effects that enhance your experience at Mission: Undead and other interactive games of its kind. You'll be shocked by the stomach-dropping intensity and adrenaline rush of Mission: Undead!
With a Platinum ticket to Madame Tussauds, you'll experience both Marvel Super Heroes 4D and Mission: Undead. That's two virtual reality experiences for the price of one! You'll also tour the wax museum, where dozens of celebrities like the Duke and Duchess of Sussex (i.e. Prince Harry and Princess Meghan) will greet you! Platinum tickets are $44 for adults and kids 3-12 (children 2 and under are admitted free). Pre-book today to secure your spot in this hotly anticipated attraction!

Madame Tussauds New York is located at 234 W. 42nd St. Email info@MadameTussaudsNY.com or visit madametussauds.com for tickets and more information.