In the City That Never Sleeps, there's always something to do at any time of day, from the conventional daytime options to the more unconventional nighttime options. But if you're in need of some ideas for sheer entertainment, look no further. Here are four of the best entertainment experiences NYC has to offer.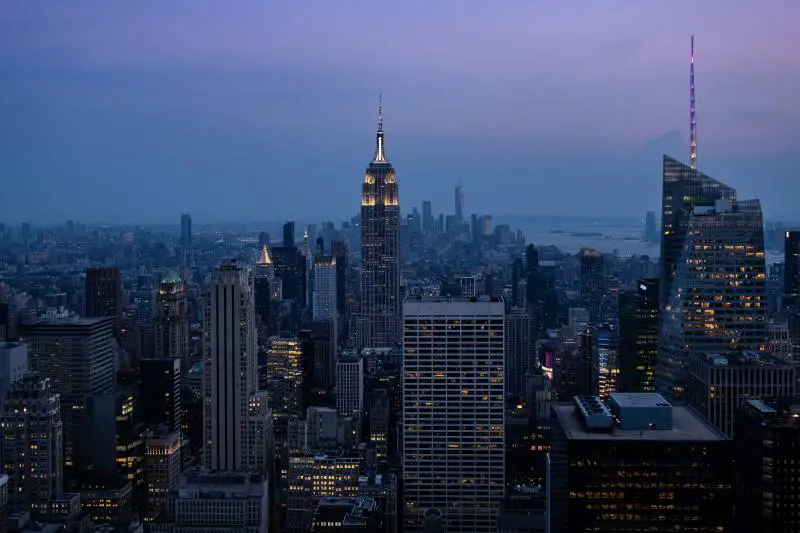 Photo by Andrew Jephson on Unsplash.


1. Go to a Trendy Museum
There are more than a few NYC museums currently trending on Instagram, but one of the most popular — that you absolutely must check out — is the Museum of Ice Cream. This museum is known for its colorful, multi-sensory art installations, which are (you guessed it) perfect for an Instagram photo-op (or ten). And when you're done, enjoy a scoop or two of ice cream.
Another trendy museum is the Color Factory, which is an interactive art exhibit that celebrates color and creativity. So, naturally, it's another great place for exploration and an entertaining photo-op. Other entertaining spots include the Museum of Illusions and 29 Rooms.
2. Visit a VR Experience Center
With augmented and virtual reality marching into the mainstream, now is a very exciting time in the world of video games — and it just keeps getting better. At-home VR headsets and games have seriously improved over the last few years, and new gear is just around the corner. But if you want to have a truly awe-inspiring VR experience, it's time to head to a VR experience center.
There are plenty of options in NYC like The Void, Hubneo VR Lab, and VR World NYC. Of these three, The Void is perhaps the best known around the world. It engages all of your senses, allowing you to feel items and temperatures in your virtual environment, not to mention smells. They're particularly known for their immersive film experiences like Jumanji: Reverse the Curse, Star Wars: Secrets of the Empire, and Avengers: Damage Control.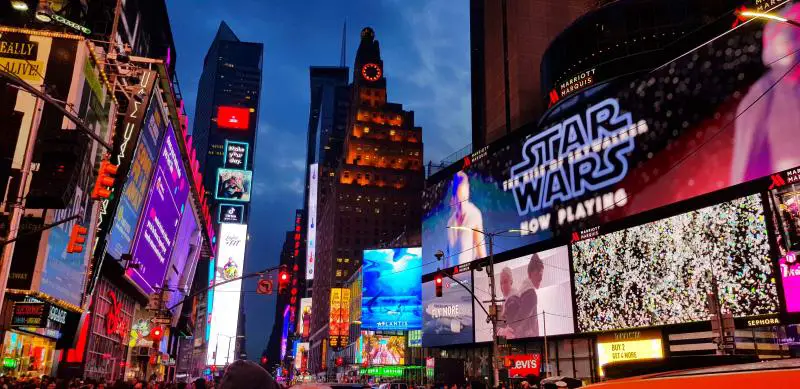 Photo by Dope Masters on Unsplash.
3. See a Broadway (or Off-Broadway) Show
You can't go to NYC and skip seeing a Broadway show, can you? (Well, you can, but do you want to?) If you're a huge fan of theatre — and even if you're not — Broadway is typically the best of the best (next to West End shows in London). Broadway shows are known for their elaborate sets, incredible performances, big budgets, and celebrities. Some of the most popular shows to see now are Hamilton, The Book of Mormon, The Lion King, Chicago, Phantom of the Opera, and West Side Story.
However, Broadway shows can frequently get very expensive (sometimes going for $300 or more a pop). To get discounted tickets, look online on sites like TodayTix or plan to see a show on off days or times (like a Wednesday afternoon). You can also usually find discounted tickets at booths in Times Square. If a Broadway show still seems like a bit much, or if you're looking for something different, an Off-Broadway show will still offer plenty of entertainment.
4. See a Concert
NYC is a great place to see a concert because if there's one thing NYC knows, it's how to have a good time. Plus, NYC is usually a main stop for bands and performers both large and small, so there's always plenty to choose from. Discover your new favorite indie band or catch a mainstream artist like Elton John or Madonna put on the show of a lifetime. After all, how can you miss seeing a show at world-renowned event venues like Madison Square Garden, Radio City Music Hall, Lincoln Center, and the Bowery Ballroom? In NYC, you can always expect the performers and the crowd to be up for a good time, making shows at these venues even better.
NYC has loads of entertainment options, and it's virtually impossible to run out of options for things to do. After you check out the above, let the entertainment continue with a bar crawl or a night out clubbing. When in the City of Dreams, you'll be sure to have an experience you'll never forget.