For a memorable meal, it's hard to beat the classic experience of dining at one of the best steakhouses in NYC. Midtown is home to a world-class array of prime spots for prime beef, served up with the sophistication that only Manhattan can offer, plus a few locations in Greenwich Village, the Financial District, and even Brooklyn. These NYC steakhouses are the best of the best, offering up USDA Prime beef, delicious sides, and even some seafood dishes. 
The 14 Best Steakhouses in NYC
Between the parquet floor, vaulted ceiling, and gilt-trimmed fireplace, you'd be forgiven for mistaking Benjamin Steakhouse for a mogul's library. The staff at this NYC steakhouse is courteous, accommodating, and knowledgeable of a menu that includes everyone's favorites—and not just beef. Seafood items include Chilean sea bass, Norwegian salmon, yellowfin tuna, and lobster. Sirloin, lamb, and veal chops are all dry-aged in their own aging box. Sumptuous desserts provide the perfect finish. 
52 E. 41st St., Midtown • 212-297-9177
The 2019 Concierge Choice Awards winner for Best Restaurant Experience is Benjamin Steakhouse's spinoff Benjamin Prime. This midtown hotspot combines modern elegance with traditional steakhouse classics, picking up signature standouts from seafood legend The Sea Fire Grill, another sister property. The grill gets the spotlight here, turning out USDA prime dry-aged steaks and succulent seafood in unique ways. The lunchtime prix fixe (weekdays 11:30am-3pm) is a great deal. The steakhouse's luxurious, roomy space is convenient to Grand Central and the heart of midtown. 
23 E. 40th St., Midtown • 212-338-0818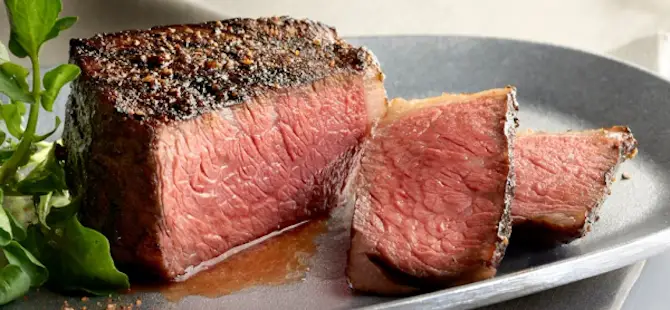 Famous for USDA prime-aged beef, fresh seafood, fine wine, and elegant desserts, Morton's The Steakhouse is the ideal place for a memorable dinner. Morton's wide-open, modern, and stylish dining room can accommodate large parties or an intimate dinner for two. The balancing act between classic and contemporary can be seen in the revamped dining room on Fifth Avenue (there's a second location in the Financial District), done up in cosmopolitan blacks and grays. It's also apparent in the ever-evolving culinary offerings like tuna tacos and miso-marinated sea bass. Morton's serves only the top 2% of beef available in the U.S., so you know you're getting top quality in the center-cut filet mignon or signature cut prime New York strip. All served in serious steakhouse portions. Of course. 


551 Fifth Ave. (on East 45th Street), Midtown • 212-972-3315
136 Washington St., Financial District • 212-608-0171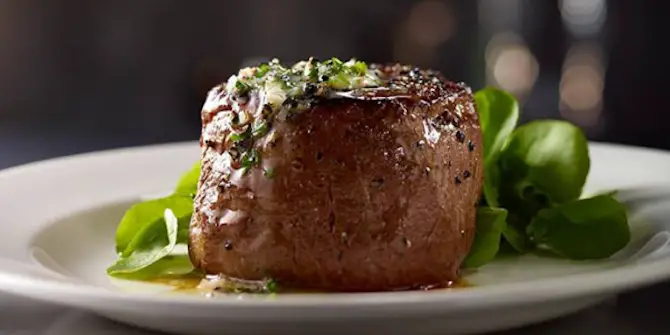 Del Frisco's Double Eagle Steakhouse in NYC reflects the energy, vibrancy, and romanticism of the city. Excellent service combined with generous portions of prime steaks with cuts like filet mignon, a bone-in filet, and prime New York strip. The menu is chef inspired, incorporating both new dishes and old favorites. An array of tempting sides will seal the deal, including hand-mashed Idaho russet potatoes, charred broccoli with honey tahini, and truffled mac 'n' cheese. If you've ever been curious about Japan's famous marbled, smooth-textured wagyu beef, you won't want to miss Del Frisco's sampler, which offers selections of wagyu from Japan, Australia, and Texas. (There's also a long-bone wagyu rib-eye and a seared rare wagyu carpaccio appetizer.) 
1221 Sixth Ave. (entrance on West 49th Street), Midtown • 212-575-5129
Strip House brings soaring steak to a bi-level space near Bryant Park. The interior of this NYC steakhouse is siren-red and accented with vintage black and white photography, but the star of the show is the namesake New York strip. It's served in 20-ounce portions with the bone in, coated with a generous layer of salt and pepper and complemented by a bulb of garlic and a sprig of rosemary. Cuts like the dry-aged Porterhouse for two and the grass-fed filet mignon are sure to impress as well. For an accompanying glass of wine, note that Strip House earned a coveted Wine Spectator Best of Award of Excellence in 2018. (There's a second location near Union Square; next door to it is the Strip House Speakeasy, where you can grab a pre-dinner drink or bite at the bar.) 
Strip House Midtown, 15 W. 44th St., Midtown • 212-336-5454
Strip House Downtown, 13 E. 12th St., Greenwich Village • 212-328-0000
Strip House Speakeasy, 11 E. 12th St., Greenwich Village • 212-838-9197
This seafood and steakhouse combo in the heart of the Theater District is a great pre- or post-Broadway stop for dinner, drinks, or dessert. Prime Catch serves up Prime USDA dry-aged Pat LaFrieda meat, with house specialty Porterhouse and tomahawk cuts and grilled salmon and baked shrimp on the seafood side. Find the perfect pairing from the restaurant's thoughtful wine list or opt for a cocktail like a spicy watermelon margarita.
140 W. 46th St., Theater District • 646-649-2288
7. The Palm
Since its first location opened in 1926, the Palm has been treating guests like family, serving great food, and exceeding expectations. Four generations later, that philosophy still holds true at this Italian steakhouse in NYC, and guests can find classic steakhouse options, traditional Italian dishes, and more. Think: chicken parm, gnocchi, New York strips, ribeye, veal chops, filets, and lobster.
250 W. 50th St., Midtown • 212-333-7256
Bacall's Craft Kitchen brings 1940s NYC and Hollywood glamor to Times Square. This soaring brasserie was inspired by Lauren Bacall, who used to work nearby, with nightly performances by Broadway newcomers belting out songs to live piano accompaniment. Steakhouse options here include Wagyu steak, hangar steak, surf and turf, and its famous spit-roasted prime rib.
220 W. 44th St., Theater District • 212-944-2474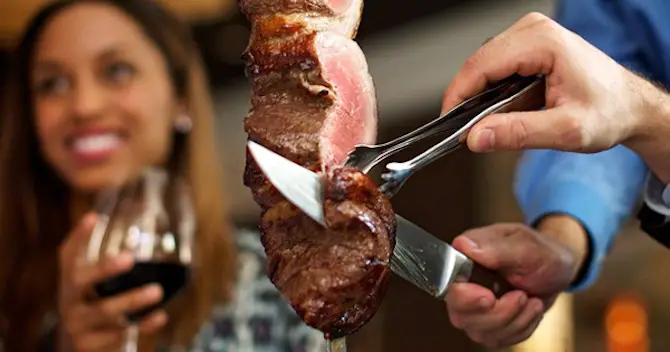 Never show up at a Brazilian steakhouse without an appetite, especially if it's Fogo de Chão. Let the unlimited beef ancho, fraldinha, costela, filet mignon, picanha, and alcartra fill you up. There's a nice salad and side bar as well, but the meat can't possibly be overshadowed here. This three-story, 16,000 square foot restaurant with a 17-foot sculpture by Antonio Caringi offers a dining experience that's hard to forget. 
40 W. 53rd St., Midtown • 212-969-9980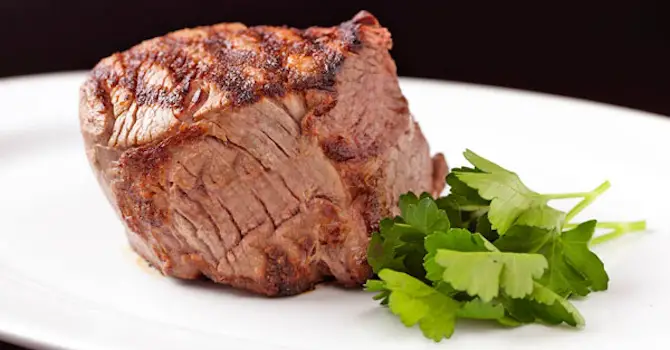 Ben & Jack's serves only USDA-prime dry-aged steak, which is aged in the restaurant's own aging box! Ben & Jack's porterhouse is what steals the show, available in servings for two, three, or four. The NYC steakhouse has an old-school feel that will instantly transport you back in time with its vintage decor and decorations. This is the type of steakhouse you write home about. 
219 E. 44th St., Midtown • 212-682-5678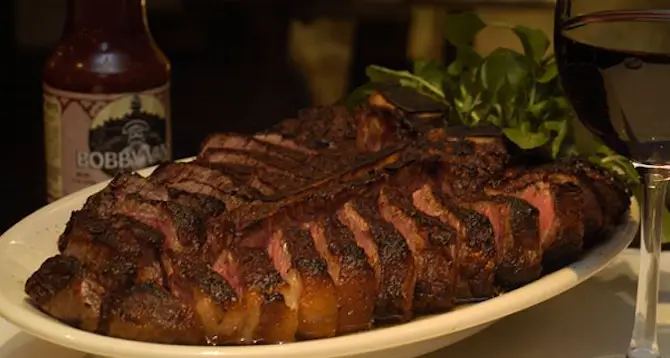 The first Bobby Van's Steakhouse opened in 1969, and for the past 45 years it's been a cherished location in New York City. The sirloin steak, steak a la stone, and bone-in rib eye are our top choices, but you really can't go wrong with any of the entrees. 
120 W. 45th St., Times Square • 212-575-5413
135 W. 50th St., Midtown • 212-957-5050
131 E. 54th St., Midtown • 212-207-8050
25 Broad St., Financial District • 212-344-8463
Originally opened as a speakeasy in 1926, Frankie & Johnnie's has preserved much of that feeling with old celebrity photos on the wall, red chandeliers hanging from the ceiling, velvet benches, and wooden blinds that cover the windows overlooking the Theater District. The other NYC steakhouse location is the one-time townhouse of John Barrymore. Experienced, snappily dressed waiters provide smooth, knowing service. All the familiar American comfort food favorites are on the menu (shrimp cocktail, lobster bisque, french fries, creamed spinach, cheesecake, and more) and the USDA Prime steaks are dry-aged for at least 21 days. Those steaks are also deeply marbled, juicy, and arrive with a flask of sweetish Frankie & Johnnie's steak sauce. With juicy, flavorful sirloins, rib-eyes, T-bones, and porterhouses, as well as chops, seafood, and pasta dishes, Frankie & Johnnie's is a solid bet. 
320 W. 46th St., Hell's Kitchen • 212-997-9494
32 W. 37th St., Midtown South • 212-947-8940
13. Gallagher's Steak House
Gallagher's Steak House began life as a speakeasy during the Prohibition Era, and became the nation's first steak house in 1933. Today, the decor remains happily the same, and so does the star-studded mix of clientele: showbiz, sports, and business types. The birthplace of the New York Strip, Gallagher's is renowned for its steaks, veal loin, and double-rib lamb chops (grilled over hickory logs) as well as steak au poivre. If you prefer surf to turf, you'll enjoy the raw bar. Seafood entrees include salmon, lobster, and stuffed jumbo shrimp. Desserts range from cheesecake to key lime pie to a decadent chocolate layer cake.
228 W. 52 St., Midtown • 212-245-5336
14. Peter Luger Steak House
Originally established in 1887 as Carl Luger's Café, Billiards and Bowling Alley, it became Peter Luger Steak House in the 1950s and has been a top-rated restaurant since 1984. It even earned a Michelin Star. The USDA Prime meat served in this NYC steakhouse is inspected and purchased by members of the Forman family, which owns the restaurant, and it's dry-aged on-site. Cuts to choose from include steak for two, three, or four; single steaks, rib steak, and lamb chops. Craving seafood? The restaurant also serves up salmon and filet of sole.