Brooklyn-based photographer John Edmonds has received the first UOVO Prize from the Brooklyn Museum. In coming months, Edmonds will enjoy his first solo museum exhibition at the museum as well as create a work of public art at the new location of art storage company UOVO, which sponsors the prize. 


Brooklyn Museum curators selected Edmonds for this prize, which is awarded to an up-and-coming artist, for his transcendent work in photography. In a press release, Anne Pasternak, a Director at the museum, highlighted "the intersection of race, gender, sexuality, and spirituality" that informs Edmonds' body of work. His photographs, many of them portraits of young black men, bathe subjects in golden light and convey intimate, reflective moments. Edmonds' large-format camera also reimagines black cultural images like African sculpture, hoodies, and du-rags and foregrounds the queer black experience. John Edmonds' work has appeared at the 79th Whitney Biennial and God Made My Face: A Collective Portrait of James Baldwin at the David Zwirner gallery. Edmonds' work can also be found in the collections of the Philadelphia Museum of Art and the San Francisco Museum of Modern Art.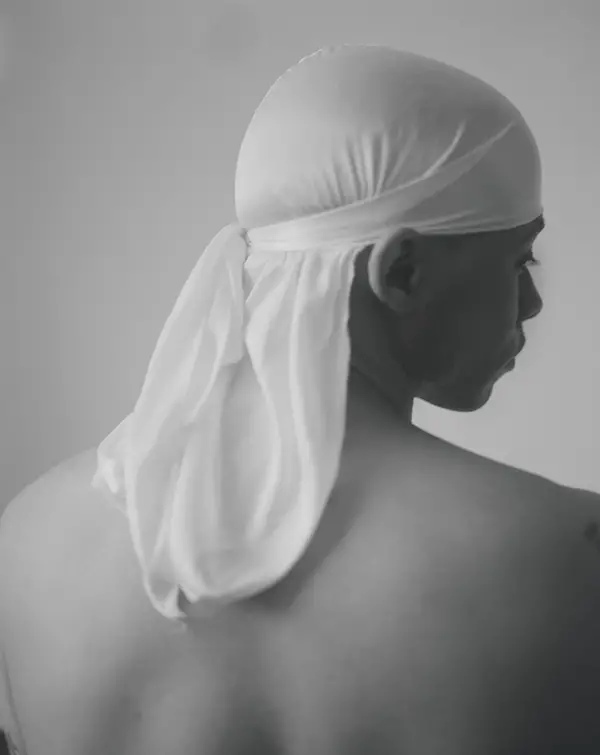 John Edmonds (American, born 1989). The Prince. Inkjet print on Japanese silk, 50 × 40 in. (127 × 101.6 cm). Brooklyn Museum, Alfred T. White Fund, 2018.5.2. © artist or artist's estate (Photo: Photo courtesy ltd los angeles gallery, CUR.2018.5.2_ltdlosangelesgallery_photograph.jpg).
Fall of 2019, Edmonds will unveil his 50'-by-50' public art project at the new location of UOVO in Bushwick. This organization stores art, fashion, and other objects throughout its 650,000 square feet of space in New York City. In a neighborhood filled with public murals, Edmonds' new installation will certainly stand out among the rest! In a press release, Edmonds said, "[T]he public artwork with UOVO is an opportunity to examine themes central to my work, including the relationship between private and public perceptions. The way viewers encounter an image as a physical thing in time and space, instead of something reduced to the screen, has always been important to me…" 
In 2020, Brooklyn Museum will show Edmonds' new exhibition as part of the UOVO Prize. More details will be released in coming months. Right now, you can view John Edmonds' work at Brooklyn Museum as part of the exhibition Nobody Promised You Tomorrow: Art 50 Years After Stonewall. This exhibition in honor of Pride month and the fiftieth anniversary of the Stonewall Riots explores key historical figures of the LGBTQ movement. It features new work from an exciting slate of New York-based artists, including Edmonds. The exhibition is on view until December 8.
---
The Brooklyn Museum is located at 200 Eastern Parkway. Call 718-501-6354 or visit brooklynmuseum.org for more.