If you and your pooch live in NYC and need to get out for a bit, you may be wondering what dog-friendly businesses are open around the city. Well, we've found a few that would cater for a quick outing, a day on the town, or an overnight stay. Whatever you and your dog feel like doing, there's somewhere exciting to visit!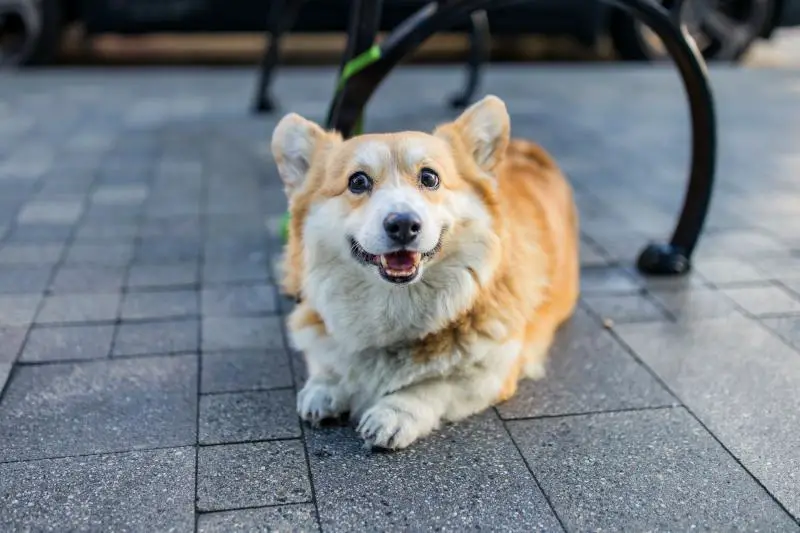 Photo by Jason Leung on Unsplash.
Need to Eat? 
As Fred's' tagline says, "Come! Sit! Stay!" If that isn't dog-friendly, we don't know what is! Fred is a Black Labrador and was bred by Guiding Eyes for the Blind. As a puppy, it was determined that Fred was better suited to owning a restaurant than being a guide dog, and so she found some loving parents who opened an establishment. 
This Upper West Side institution offers all-American food (think burgers, steak, and chicken tenders), and you won't find a space on the wall that isn't covered with a picture of a dog. If your fluffy likes trivia, head there for a meal and some fun on a Monday night, 8:30pm. 
There was wild excitement about B&H being a "dog cafe," but they're not one of those places you can go to pet a happy puppy. What they do have, though, is a dog-friendly indoor section, which is the first of its kind in the area. Although you can't order food in the dog-friendly area, you can order it separately and take it to where your dogs are, so it's basically completely dog-friendly!  As long as you and your pup both behave, you can share a meal and some bonding time in the East Village. Your fluff may even make a new furry friend! 
Sometimes all you need is an ice cream. When it's hot out and you and your fluff are about the city, why not stop in at Ollie's for a cone? They offer dog and human-friendly ice cream cones, so you can give your pup a cool treat without feeling any guilt. Located in Brooklyn's Bushwick neighborhood.
Need Somewhere to Sleep? 
If you and your pup are looking for a place close to the nightlife to stay for a night, the Soho Grand would do it for you. If your pup wants to have a sleepover, the rooms allow for two dogs at a time. There's no extra fee for dogs, and the hotel will provide a crate if needed. As well as human-relief areas in every room, they have a dedicated dog-relief area which is open from dawn till dusk. 
Looking for somewhere to stay that's within a short distance of pretty much everything? The Muse in midtown is perfect, and they allow two pets to stay with you free of charge. If you don't want to travel with your dog's stuff, let the hotel know and they'll surprise your pup at the reception desk with a bed, bowl, and welcome treat. There's no specific doggy relief area, although there's a park about 15-minutes walk away. It's advisable to bring a crate and tray so you don't have to take a walk every time your dog needs to go! 
If you want something a little more chilled out, Motel 6 could be the place (there's one in Elizabeth, New Jersey, just across the river from NYC). It's nothing fancy, but it's a comfy place to rest and spend some bonding time with your fluff between daytime adventures. Up to two pets can stay in a room with their humans, free of charge. If they misbehave, though, they may be asked to leave! 
Need Some Fun? 
Once you've had a good rest at a dog-friendly hotel or motel, you may feel like doing a bit of shopping. Where better to take your pooch than Canine Styles? You'll find everything a dog could want, and your pup is allowed to browse the store with you and see if anything catches their eye. They have a grooming parlour too, so if your pooch enjoys a bit of pampering, they can get some spa treatment while you shop. The brand's flagship store can be found on Lexington Avenue on the Upper East Side.
If your dog is the artsy type, he may enjoy wandering through this dog-dedicated art gallery near Union Square. You'll find an array of dog-related art including 19th and 20th century paintings, sculptures, and works on paper. If you want a super reminder of this dog-friendly art institution, why not commission a pawtrait of your dog while you're there? 
Everyone wants at least one stunning photograph of their dog. Petography can do that for you! Thankfully, photography is a fairly socially-distanced thing, so you can count on them being able to get some amazing shots with your pooch regardless of restrictions. 
Need to Travel? 
Dog-in-the-City Tips 
Consider the Weather 
If you're taking your dog out on the town, be mindful of the temperature. 
If it's cold, it's a good idea to dress your pooch in a warm jacket (if you don't have one, perhaps a trip to Canine Styles is warranted?) 
In the heat, be sure to carry fresh water and protect your dog's feet. Get him a pair of booties if he's going to be trotting on sun-soaked sidewalks. 
Be Considerate of Others 
Although these businesses are all dog-friendly, you'll need to be mindful of others on the business property at the same time  as you and your dog. 
Not everybody is going to have a fluff with them. Keep your pup close to your side and make sure he's quiet, calm, and well-behaved. 
If you happen to have a little terror who does what he wants, when he wants, it may be best to leave him at home when you go out! 
Clean Up 
It's the law! When you're exploring the city with your dog, make sure you have waste bags and sanitizer with you. Not only will you get into a bunch of trouble if you don't pick up after your pup, you'll also garner some unhappy glares from other people. 
Whether you're away for a week or out for just a day, be sure to stick to feeding your pup healthy food. Take his food with you if necessary. Staying in a room with a gassy dog will ruin your experience! 
Conclusion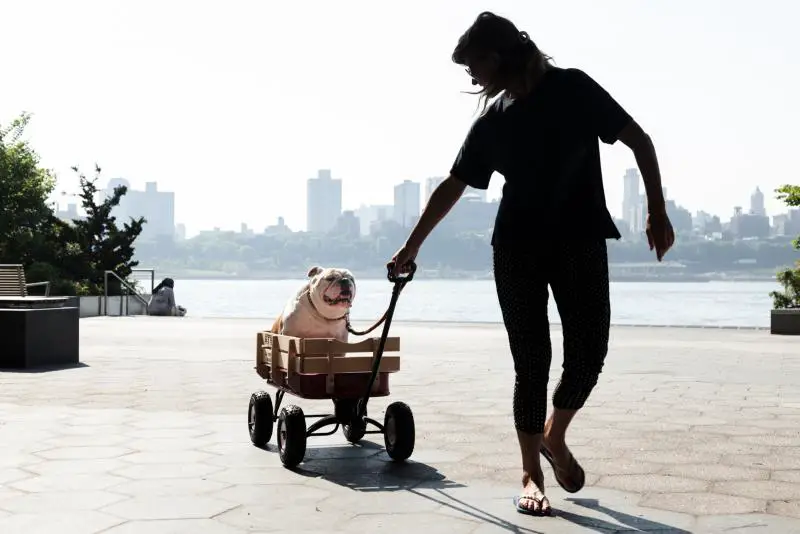 Several seconds/Flickr
NYC is a bustling place and there's no reason your fluff needs to stay at home while you're out on the town! (unless he's badly behaved!) 
Thankfully, there are spots where people love furry friends as much as we do and cater to them just like they do humans. 
Why not tick some of these off your pup's bucket list? Have fun!