New York is the comedy capital of the world, hosting up-and-comers and huge stadium acts week in and week out. Here are seven weekly shows to get your comedy fix at venues throughout the city.
Monday: Butterboy at Littlefield
It doesn't get much better than Butterboy, a Monday night show at Brooklyn's Littlefield. Hosts Aparna Nancherla, Maeve Higgins, and Jo Firestone have incredible chemistry, along with in-house DJ Donwill. For $10, see some of the best comics around from Saturday Night Live, Netflix, HBO, and beyond. There's always an after party at Parklife around the corner, i.e. tacos and hob-nobbing with comics. Mondays, 8pm. 635 Sackett St., butterboycomedy.com
Tuesday: Family-Friendly Magic at LOL Comedy Club
LOL Comedy Club, conveniently located at Times Square, hosts shows that invite kids and adults. Their magic shows recur not only on Tuesday nights, but every night of the week! Come for a dazzling and hilarious performance with your family, Monday through Friday at 7pm and Sunday at 6pm. 711 Seventh Ave., 212-643-6557, loltimessquare.com
Wednesday: Side Ponytail at Friends and Lovers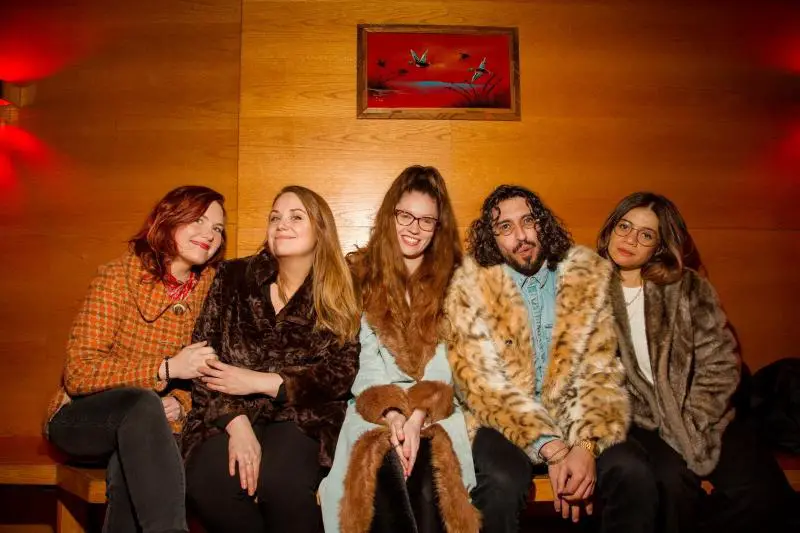 Another free show, Side Ponytail invites comedy fans to Crown Heights. See a fantastic slate of up-and-coming talents at this very fun show hosted by Carolyn Busa, Julia Shiplett, Ben Wasserman, and Emily Winter. Wednesdays, 8pm, and the last Saturday of every month, 8pm. 641 Classon Ave., 917-979-3060, facebook.com/sideponytailcomedy
Thursday: The Gotham All-Stars at Gotham Comedy Club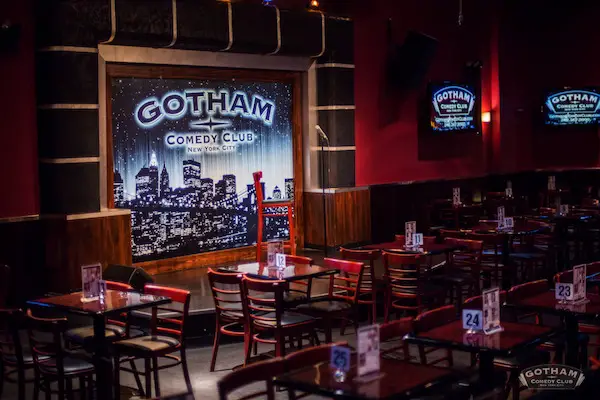 Thursdays, come to Chelsea's Gotham Comedy Club for The Gotham All-Stars, a weekly show featuring the top stand-ups around. The rotating line-up showcases comics from "The Tonight Show with Jimmy Fallon," "Late Night with Seth Meyers," and throughout the world of TV and film. Thursdays, 8pm. 208 W. 23rd St., 212-367-9000, gothamcomedyclub.com
Friday: Bitches Brew at Halyards
Friday nights, hit up Halyards in Gowanus, Brooklyn, for a free comedy show. Bitches Brew, brought to you by comics Shelby Taylor, Erica Spera, and Naomi Karavani, gathers Brooklynites in an intimate back room for a night of laughs. See comics featured on Netflix, Comedy Central, and more at this solid weekly line-up. Register for free seats at the link below. Fridays, 8:30pm. 406 3rd Ave., 718-532-8787, bitchesbrewcomedy.tumblr.com
Saturday: Baby Wants Candy at Upright Citizens Brigade
The Upright Citizens Brigade Theatre was founded by the Upright Citizens Brigade troupe members including Matt Besser, Amy Poehler, Ian Roberts and Matt Walsh.
Improvising comedy is hard, but improvising a musical comedy seems near impossible. See the best in the business do just that at the Upright Citizens Brigade, the home of improv comedy in Hell's Kitchen. Every Saturday, the team Baby Wants Candy performs a hilarious musical on the spot—complete with live musicians. A couple of Saturdays per month, Shamilton finds the troupe creating an improv musical based on a historical figure, which is selected from an audience suggestion. Saturdays, 10:30pm. 555 W. 42nd St., 212-366-9176, hellskitchen.ucbtheatre.com
Sunday: Comedy at The Knitting Factory
Photo: Jennifer Walkowiak @iamjwphotography.
Shake off the Sunday scaries with a night of comedy in Williamsburg, Brooklyn. This free show, created by Hannibal Burress, invites great stand-ups of all stripes to the stage and has been known to feature surprise appearances from big comedy stars. The hilarious Sydnee Washington, Marie Faustin, and Aminah Imani host. Sundays, 9pm. 361 Metropolitan Ave., 347-529-6696, knittingfactory.com