The latest tourism data supports the cautious optimism we're hearing for the fall. As pandemic concerns fade further into the background, pricing is having more of an influence on traveler choices.
The Tripadvisor Fall Index survey shows 37% of Americans intend to travel  this fall, regardless of inflation, an increase of 5% over May numbers.
The same survey shows 81% of Americans opting for domestic travel; NYC is the #2 destination, trailing only Las Vegas.
Food and activities are the top two interests.
Online travel searches are up 40% for fall travel year over year; NYC has seen a 75% increase.
A pandemic recovery foot traffic study ranks NYC third in North America.
Recent data from Expedia shows the strength of NYC as a destination—#1 for North American travelers, #2 for Europe/Africa/Middle East and Latin American travelers, and #7 for Asia Pacific. The same report shows travel searches holding steady, justifying optimistic expectations for a solid fall on top of a bounce-back summer.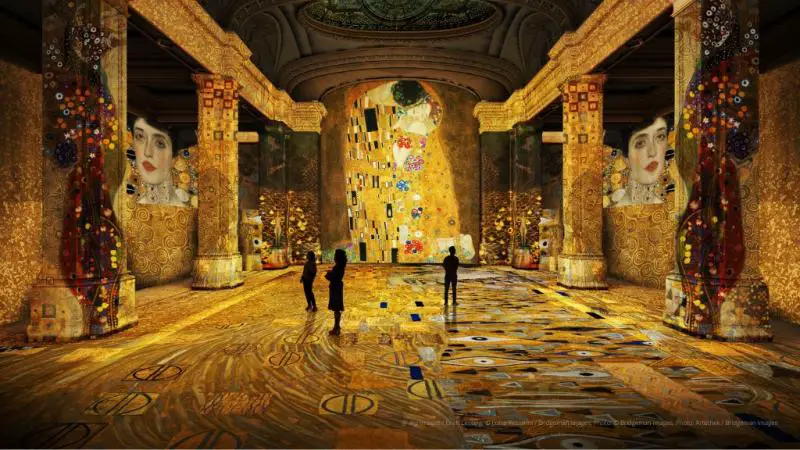 Art meets tech at the inaugural Hall des Lumières exhibition, Gustav Klimt: Gold in Motion. Concierge raved on a recent City Guide night out at the new space, set in Lower Manhattan's former Emigrant Industrial Savings Bank. The public opening is slated for September 14th. © akg-images / Erich Lessing; Photo: Bridgeman Images.
LINKS OF INTEREST
NYC
BEYOND NYC
CLOSING TIME