Created by the team behind Brooklyn venues The Bell House and Union Hall, City Farm Presents announces its return to Industry City for a second summer of outdoor concerts and fun dance parties, featuring  Slothrust, Frankie Cosmos, Marco Benevento, and more.
The season kicks off June 5 with NYC Funk/Soul duo Lion Babe and DJ mOma. The lineup, which will extend through September, features more than 35 concerts and dance parties. It spans genres from rock to soul, electronic, jazz, world, and beyond. 
"The programming offers a diverse mix of genres that definitely appeals to both music lovers and New Yorkers seeking the most fun night out they can find. This year's lineup serves up a dynamic variety of musical experiences in an outdoor setting right here in Sunset Park," said Cristal Rivera, Director of Community Engagement at Industry City.
Tickets went on sale April 12 via Eventbrite. For more information, visit cityfarmpresents.com/summerseries. Additional events and artists will be announced; all events are rain or shine.  Unless noted, shows are open to all ages. All shows will be held at Industry City, Courtyard 1 – 2, 238 36 St., Brooklyn, cityfarmpresents.com. Guests can enter at the Industry City Food Hall.
Industry City Lineup
Everyday People
June 1 and June 30; doors open 7 p.m., showtime 8 p.m., 21+
$20 advance; tickets: everydaypplnyc.com(tickets go on sale April 22). 
Lion Babe/DJ mOma, Opening Night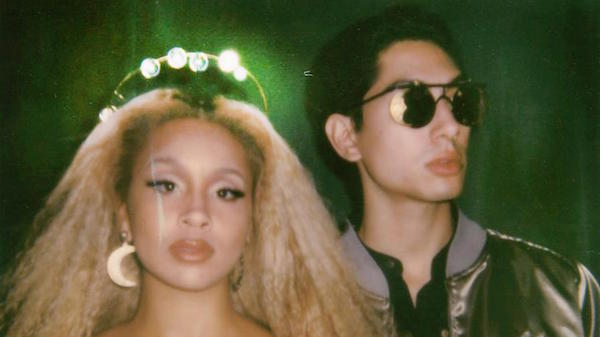 June 5; doors open 7 p.m., showtime 8 p.m. 
$18 adv./$24 at door
New York-bred funk and soul duo Lion Babe is comprised of multidisciplinary artist Jillian Hervey and producer/DJ Lucas Goodman, (aka Astro Raw). The pair uses the term "futuristic nostalgia" to describe their genre. Lion Babe fuses vintage colors with modern sonics. The "Treat Me Like Fire" single debuted in 2012 and garnered attention worldwide.They band has also performed at Glastonbury and Coachella, as well as on Soul Train Music Awards and the Today Show, where they performed their cover of Tom Jones' hit "She's a Lady," which was also used for H&M.In 2018, Lion Babe released singles "Honey Dew" and "Hit the Ceiling," which was featured on HBO's hit show Insecure. The duo also wrote an original song "Just Me" for Season 3 of Insecure, which is featured on the show's soundtrack. 
DJ mOma
Raised in Queens NY, Sudanese-born mOma's sets mingle hip hop, dancehall, afrobeats, soca, baile funk, soul, r&b, disco, house, international sounds, and underground dance grooves mixed with classic jams, rare gems, and modern-day dance floor bangers. This has earned DJ mOma a lineup of DJ residencies in New York City, Miami, and Los Angeles. He's also headlined events in London, Berlin, Stockholm, Paris, Lagos, Johannesburg, Dakar, Zanzibar, and Nairobi. DJ mOma is an official DJ and Artists & Repertoire for the Dreamville record label, founded by rapper J Cole. 
Lady Wray/79.5
June 7, doors open at 7 p.m., showtime at 8 p.m. 
$18 adv./$24 at show, 21+
At age 15, life changed for the talent currently known as Lady Wray. Years ago, Missy Elliot journeyed to Lady Wray's family home to audition her and Lady Wray was signed on. In 1998, Lady Wray had a hit gold single off her debut album Make It Hot. In 2004, she signed with Damon Dash and Roc-A-Fella Records, which led her to The Black Keys' Blackroc project. Her voice is featured as the background vocals on The Black Keys' 2010 Grammy-winning LP, Brothers. In 2016, she made her solo release of "Queen Alone."
79.5
Anchored by the delicate crunch of singer and keyboardist Kate Mattison's Fender Rhodes, 79.5's moniker was inspired by an imaginary radio station—a mercurial melting pot for genres that span from house to soul, disco, jazz, and new jack swing.
Frankie Cosmos
June 8, doors open 7 p.m., showtime 8 p.m.
$20 adv./$25 at show
cityfarmpresents.com/frankiecosmos
New York native songwriter and composer Greta Kline has shared a bounty of her thoughts and experiences through the many song releases she's had since 2011. Kline's newest record "Vessel" was released last year through Sub Pop Records. It marks the 52nd release and third studio album by her indie-pop outfit Frankie Cosmos. 
Bombino
June 13, doors open 7 p.m., showtime 8 p.m.
$25 adv./$30 at show, 21+
Niger-born Bombino came of age during a time of political upheaval. After fleeing to Algeria, he taught himself guitar by watching videos of Jimi Hendrix, Dire Straits, Ali Farka Toure, and Tinariwen. He later returned to Niger and took up music as a profession. In 2006, Bombino ventured to California and became lead soloist on tour with Tidawt. He recorded a desert blues take on the Rolling Stones classic "Hey Negrita" alongside Keith Richards and Charlie Watts.His first record, "Agadez," spotlighted Bombino's captivating vocals, hypnotic guitar playing, and evocative rhythms. He later recorded "Azel" with David Longstreth of Dirty Projectors. Through "Azel," the artist introduced a new genre he dubbed 'Tuareggae'—a fusion of Tuareg guitar with reggae rhythm. His album Deran was nominated for a 2019 Grammy award.
Blonde Redhead/Ludovic Alarie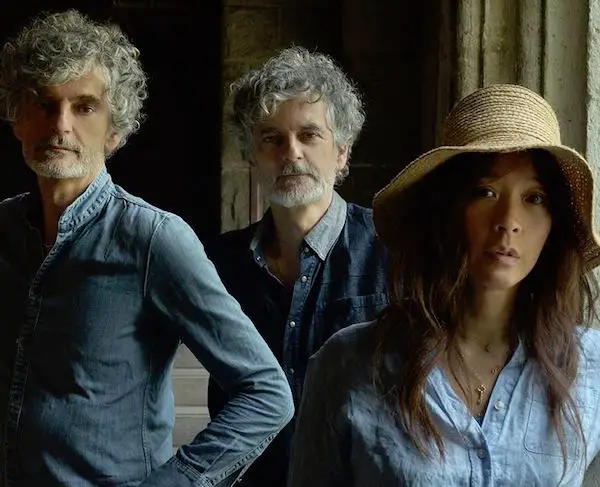 June 14, doors open 7 p.m., showtime 8 p.m.
$30 adv./$40 at show, 21+
cityfarmpresents.com/blonderedhead
Blonde Redhead has journeyed from noise rock to the refined dream pop of "Misery is a Butterfly" and touched upon the electronic textures of "Barragan" before arriving at the melancholic romantic sound of "3 o'clock" EP. Formed in 1993 by Kazu Makino and twin brothers Simone and Amedeo Pace, the trio's music is always inspired by emotion, but has a sound that continues to evolve.Blonde Redhead returned in 2017 with EP "3 O'Clock," which it released via its own label, Asa Wa Kuru Records. 
Ludovic Alarie
Montreal singer-songwriter Ludovic Alarie's strength resides in seizing the complexity of a feeling and a moment. A former classical guitarist, he released his first solo album in French in 2014. In 2018, he founded chouchou records. His new album titled, "we're a dream nobody wrote down" will be released on May 10th by chouchou records and Blonde Redhead's label Asa Wa Kuru. 
Fleetmac Wood
June 15, 8:30 p.m.
$25 adv./$32 at show, 21+
cityfarmpresents.com/fleetmacwood
With exclusive remixes and edits crafted for the dance floor, this DJ set and AV show is not a tribute act, but a rave that re-frames the music of Fleetwood Mac. Twirling through disco, techno, and house, DJs Roxanne Roll and Smooth Sailing have taken this dance party from Berlin to Burning Man.
Pedrito Martinez Group          
June 16, doors open 2 p.m., showtime 3 p.m.
$20 adv./$25 at show 
cityfarmpresents.com/pedritomartinez
Cuban-born percussionist, Pedrito Martinez is the winner of a Thelonious Monk Award for Afro-Latin Hand Percussion. As a percussionist and vocalist, he has contributed to more than 50 albums, and has recorded or performed with Wynton Marsalis, Paul Simon, Bruce Springsteen, and Sting.Pedrito's career as a band leader traces back to 2005 with the formation of The Pedrito Martinez Group in New York City.
JEFF The Brotherhood & Speedy Ortiz
June 20, doors open 7 p.m., showtime 8 p.m.
$16 adv./$20 at show
cityfarmpresents.com/jeffthebrotherhood
JEFF The Brotherhood is the project of brothers Jake and Jamin Orrall. Their journey traces back from basement beginnings and DIY shows to self-released albums, major label contracts, television appearances, and international festivals.The band's 13th full-length album, Magick Songs explores a host of new influences while emphasizing sounds that have colored previous releases. Elements of 80's and 90s Japanese experimental music meld with Indonesian Gamelan forms, clever improvisation, and abundant hand percussion and synthesizer.
Speedy Ortiz 
Speedy Ortiz's dauntless new collection of songs, Twerp Verse, is prompted by a tidal wave of voices, no longer silent on the hurt they've endured from society's margins. Songwriter, guitarist, and singer Sadie Dupuis scales the fine line between outrageous and practical."You need to employ a self-preservational sense of humor to speak truth in an increasingly baffling world," says Dupuis. "I call it a 'twerp verse' when a musician guests on a track and says something totally outlandish—like a Lil Wayne verse—but it becomes the most crucial part. This record is our own twerp verse." Dupuis has earned an MFA in poetry and taught at UMass Amherst.
Slothrust/And The Kids/Weakened Friends
June 21, doors open 7 p.m., showtime 8 p.m.           
$20 adv./$25 at show
cityfarmpresents.com/slothrust
Slothrust is principal songwriter, singer, and guitar player of Slothrust while Leah Wellbaum is "unrepentant aesthete," Will Gorin is drummer, and Kyle Bann is bassist. On The Pact album, Slothrust demonstrates its deft shaping of contrasting sonic elements to forge a muscular sound that's uniquely their own. The band lit up recent audiences on sold-out headline tours, festival dates and support tours with Highly Suspect in America and Manchester Orchestra in Europe. The band closed out 2017 with "Show Me How You Want It To Be," an EP of inventive covers of songs by Al Green, Britney Spears, Black Sabbath, and Louis Armstrong.
And The Kids 
Since their earliest days, And The Kids (Hannah Mohan, guitar, vocals; Rebecca Lasaponaro, drums; and Megan Miller, synthesizers, percussion)
have embodied wayward freedom. On When This Life Is Over, they embrace that untamable spirit.
Weakened Friends
Common Blah is the debut full-length by Portland, Maine's Weakened Friends. Founded by songwriter Sonia Sturino, bassist Annie Hoffman, and drummer Cam Jones in 2015, the trio is a low-pressure outlet for emotionally volatile music. 
Marco Benevento   
     
June 26, doors open 7 p.m., showtime 8 p.m.          
$18 adv./$22 at show, 21+
cityfarmpresents.com/marcobenevento
For more than a decade pianist Marco Benevento has been amassing an extensive body of work. His studio albums and live performances set forth a vision that connects the dots in the vast space between LCD Soundsystem and Leon Russell, pulsating with dance rock energy, but with smart, earthy songwriting to match. Appearances range from Carnegie Hall to Pickathon and Mountain Jam to Treefort Festival, while headlining shows coast to coast. 
Joey Dosik
June 27, doors open 7 p.m., showtime 8 p.m.
$20 adv./$25 at show, 21+
cityfarmpresents.com/joeydosik
Joey Dosik has honed his craft as part of a burgeoning Los Angeles scene that reinvents past forms of popular music to exist in modern times. He is a regular collaborator with Vulfpeck, was named by Quincy Jones as an artist to watch, and has released his own music ("Game Winner") in 2017.
Screaming Females & Swearin'
Screaming Females. Photo: Farrah Skeiky.
June 28, doors open 7 p.m., showtime 8 p.m.
$16 adv./$20 at show
cityfarmpresents.com/screamingfemales-swearin  
Formed in New Jersey in 2005, Screaming Females is made up of Marissa Paternoster on guitar and vox; Mike Abbate on bass; and Jarrett Dougherty on drums. The band has more than six albums and has remained deeply individual and steadfastly DIY. 
Swearin'
Swearin' is made up of Allison Crutchfield, Kyle Gilbride, Jeff Bolt, and Amanda Bartley.
Stranger Than Presents CREW LOVE NY
June 29, 3 p.m., $25 to $40, 21+
https://www.cityfarmpresents.com/crewloveny
Featuring Soul Clap and Wolf + Lamb, as well as live performances of Life on Planets and The Fitness & Pony.
The series is sponsored by Founders Brewing Co., Bacardi, Heineken, Perrier, Coney Island Brewing, Centerstaging, and Brooklyn Brewery. The official Media Partneris Oh My Rockness.