The latest data suggests summer travel will not be impacted by the BA.2 variant. A new Longwoods International tracking study shows high gas and flight prices are influencing planning much more than Covid concerns. Demand remains high, with 90% of respondents reporting travel plans for the next six months, back to pre-pandemic levels. Covid's influence is at its lowest since it arrived as the shift from pandemic to endemic continues. NYC may even take some advantage from pressures like inflation, declines in the markets, and rebounding demand, as they may make overseas travel more difficult to realize. Other news we're watching for NYC tourism includes:

NYC
NATIONAL
Art on the Ave's Fulton Center Studios artist residency takes place at the Fulton Center subway in Lower Manhattan across all three levels. It's up through the end of May.
Women In Tourism Awards Highlights
Over 200 tourism industry professionals came together on Tuesday, May 10th, to celebrate 17 honorees at Davler Media's City Guide and American Airlines's 2022 Women In Tourism Awards luncheon. The event was held at Sony Hall with Brittney Johnson, currently starring as Glinda the Good Witch in Wicked, as the emcee.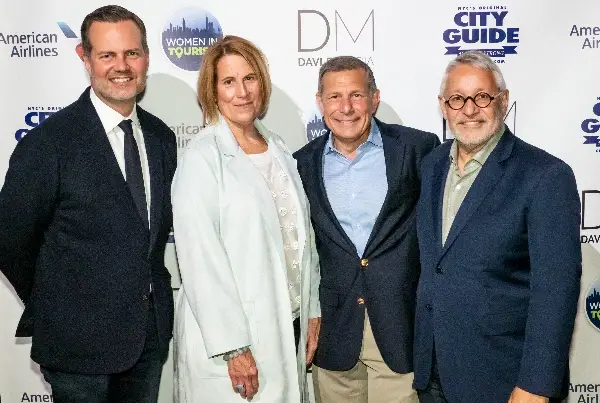 "So many women make important contributions to NYC's vibrant tourism industry. The 17 honorees were recognized for their leadership and entrepreneurial achievements," says David Miller, CEO Davler Media/City Guide. "We were thrilled to partner with American Airlines to create a positive experience for our industry that has had two difficult years."

Learn more about the Women In Tourism honorees here.
Women In Tourism includes several philanthropic components supporting younger generations in their career advancement. A scholarship is being established at NAF's (National Academy Foundation) Academy of Hospitality and Tourism and hospitality students from local institutions attended the event. Emcee Brittney Johnson is an influential Celebrity Godparent Mentor within the Saving Our Cinderellas program and brought some of the girls to the luncheon as our guests.
2022 Women In Tourism Awards Commemorative Journal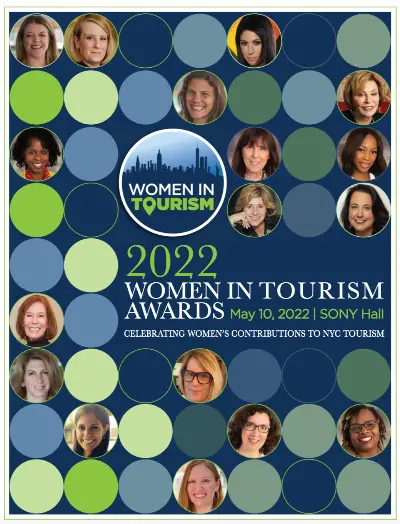 You can read the profiles of all the honorees in the Commemorative Journal. Check out a digital version here.