If you're flying into New York City, then there's a perfect chance that you'll land at John F. Kennedy Airport. Unlike some soulless airports out there, this isn't a bad place to start (or indeed end) your trip. Here's our guide to making your travel through JFK Airport as enjoyable as possible.
Photo by Nick Fewings on Unsplash.
One of the most famous airports in the world—here's how to plan your trip to JFK.
I Am Starving!
If you haven't traveled a lot before, then JFK is the kind of airport that makes you wonder why on earth people bother leaving the airport. There is everything you need right here. First off are the food courts. There are plenty of dining options in each terminal, but one of the best is Croque Madame (Terminal 2), which was opened by famous New York chef Andrew Carmellini. Croque Madame offers crepes, salads, and indeed the most divine airport sandwiches that you're likely to come across.
If you fancy something a little more health-conscious, then Deep Blue Sushi (Terminal 5) offers delicious, incredibly fresh sushi, which is a delight if you're staying, and even more convenient if you're moving on as they have reasonably priced to-go meals.
If you fancy kicking your holiday off or ending your holiday with a glass of really great wine, then the Vino Volo Wine Shop (Terminal 8) is the place to go. They also offer snacks to go with your tipple, perfect.
Where Can I Shop and Relax?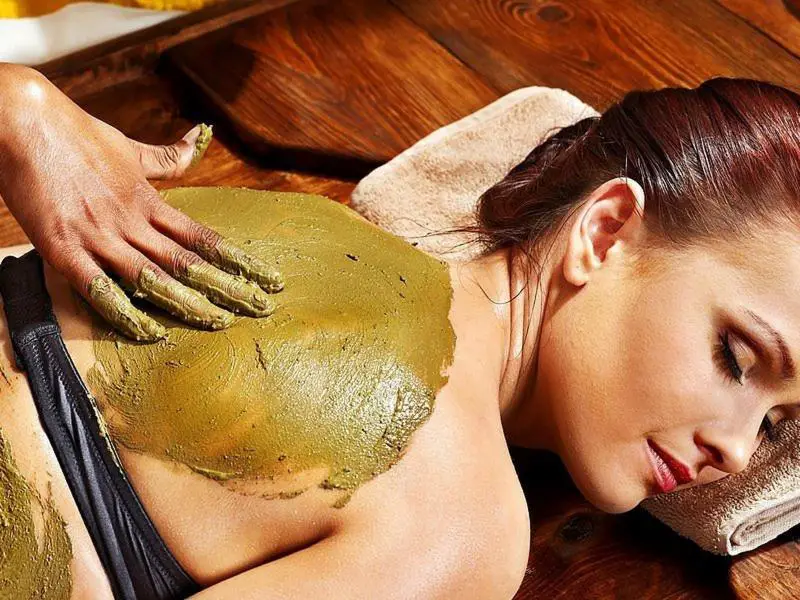 Photo by Ayurmana Ayurveda on Unsplash.
It's not at every airport that you can treat yourself to a spa!
If you fancy a little bit of retail therapy, then few airports can cater to that need better than JFK. Terminal 1 is home to plenty of apparel shops that are known for great bargains, and Terminal 4 is the must go for duty-free; they have large counters of makeup too! Whichever terminal you're at, you will be able to find plenty of souvenirs, books for inflight reading, and, of course, newsstands.
The final thing to note is the number of XpressSpa facilities. When you've been traveling, one of the nicest things is to treat yourself to something relaxing, and if you can do it immediately after your flight, then all the better.
XpressSpa has three main locations in terminals 1, 4, and 7. Not only do they offer the standard manicure and pedicure treatments, but you can also spoil yourself with a massage. Go on, you're on holiday.
My Flight Is Delayed, Help!
If you find yourself delayed it can be a nightmare, but if you're prepared, then it needn't be so bad. The perfect place to make yourself at home are the aforementioned food courts as there's free WiFi (and food, of course!) so you'll be able to keep yourself amused.
The gamers amongst us should rejoice as the WiFi here is reliable enough to ensure you can connect to all of your favorite online games. If you're not in the mood for scrolling through top lists, then take our advice and download some 'quick play' games. That way, when your gate number is announced, you won't have to drop things in the middle of a crucial section. Fans of slot games should look into the house of fun free coins and cheats that are being offered at the moment, as this means you can enjoy that casino experience with a little bonus.
Those with a mind for numbers should take a look at 'Threes,' which provides exciting and fast-paced gameplay, entirely for free. There's even a leaderboard, so if you're delayed for a long while, at least you can watch your ascent to the top!
Point Me to the Lounge
If you're delayed and making use of the food court WiFi just isn't cutting it, then maybe it's time to check yourself into a lounge. One of the biggest plusses at JFK airport is that you don't have to be a business class passenger to use the lounge. If you're willing to pay a little money, then most lounges will welcome you. It's worth noting that there are different levels of bargain tickets to be bought.
Some include food and drink in the entry price—so if you have a long delay or layover, then this could be an excellent option for you. Even better are the lounges offering showering facilities. Some people might think it seems over the top, but it's lovely being able to freshen up before your flight.
What Are the Best Onward Travel Options?
Once you've had enough of the airport, the next question you'll be faced with is how to get out? The AirTrain should probably be your first option, as it connects all of the airport terminals with the train station, meaning you can get right into the middle of things super quickly and affordably. If you're in a rush to get to midtown, then try the NYCAirporter, an express coach that will get you right there.
If you want someone to take you straight to your hotel and you don't want to worry about dragging your luggage from the bus stop to the train terminal, then grab yourself a taxi. There are taxi stands outside all of the terminals, and while the traffic can be a bit annoying, it's a small price to pay for what is a quintessentially New York experience.