New York City can be a lifetime experience for anyone on vacation, with its bright lights, high-class showbiz, and world-famous attractions. However, visiting New York can also be notoriously expensive, with many visitors complaining of the high costs of entertainment and travel in the area. It is possible to stay within your budget when looking for ways to get around the Big Apple, and these travel tips will help you to see the sights for much less.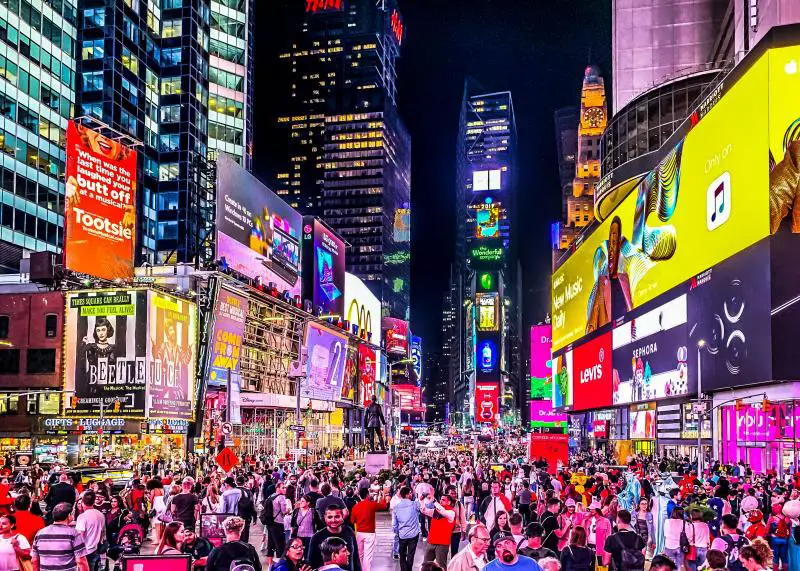 Photo by Andreas NextVoyagePL on Unsplash.
1. Hire an RV
One of the best ways to save when traveling around New York is to combine both your accommodation and your travel costs into one by hiring an RV. RVs can be an exciting option in and around New York, as they allow you to avoid the high costs of yellow taxi cabs, and even public transport, by being able to drive through the city yourself, as well as sleep in your vehicle at one of the many campgrounds bordering the city. They are also much cheaper than booking a hotel room in many cases.
New York is home to many RV campgrounds, such as Liberty Harbor in New Jersey, which is an easy distance from the metropolis. If you are interested in renting an RV to experience the joys of New York first-hand, Cruise America has a number of New York options that allow you to explore for less.
2. Consider Walking Routes
Why opt for public transport when you have your own set of feet to do the job for you? New York is a walking city, and every local knows that one of the best ways to get around the city is to walk, or even bike around the major sights and attractions. If you are interested in seeing the city on foot, you should consider downloading a walking map and other useful NYC apps onto your mobile phone, or choose to go on a walking tour of the city to help you to get your bearings and sightsee without any issues.
3. Be Picky About Your MetroCard
If you do decide to use public transport to get around the city, it is important to invest in the right Metrocard, as choosing the right one can have a large impact on your ability to get around and enjoy the city within your budget. If you are going to be visiting a large number of places within the city, for instance, an Unlimited Metrocard may be the best option for you and your fellow vacationers, as this will make every trip cheaper the more that you use it. This also allows you to use the full range of New York's varied public transport, which includes buses and the subway.
4. Search for Cheaper Parking
One of the major issues with New York transport is finding somewhere to park your vehicle, especially if you have a large vehicle such as an RV. However, it is possible to remedy this by downloading parking mobile applications such as ParkMe. This software allows you to search for and compare the prices of parking in New York in parking facilities, giving you the option to find a parking area that suits you.