Soul food has been an NYC favorite since Sylvia's opened in Harlem in the 1960s. That spot is still immensely popular of course, and their Sunday Gospel Brunch is a must, but many other eateries have put their own spin on classic Southern styles. Here are nine places in New York City to get your fill of how they do it down South.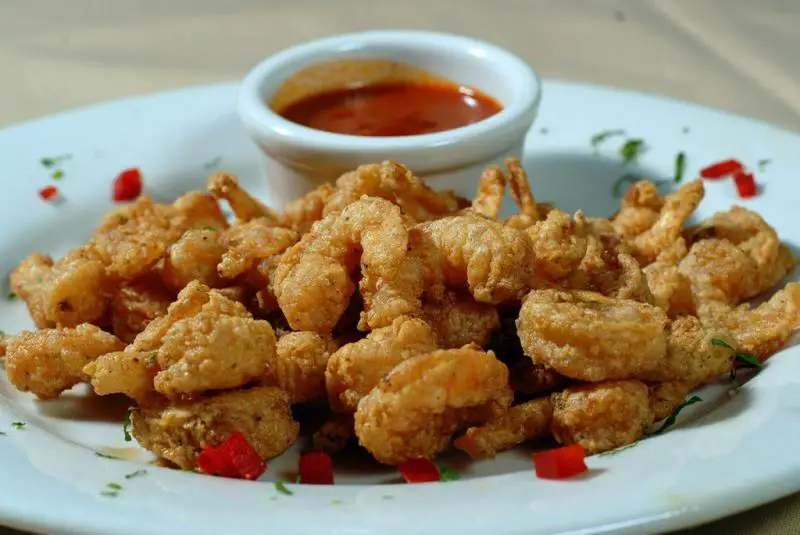 Combine a pinch of  Cajun with a dash of Caribbean and you'll end up with the soulful Sugar Bar, 254 W. 72nd St. Sugar Bar was established in 1996 by the late Nickolas Ashford, half of the songwriting and performing team of Ashford & Simpson. Today Ashford's former partner and wife Valerie Simpson keeps the spirit going strong with live music and Southern and Caribbean dishes like catfish with collard greens. Start your meal off right with the golden fried shrimp with buffalo or garlic sauce. Entrees are accompanied by two sides, with collard greens, rice and beans, and mac 'n' cheese among the standouts.


Manna's Restaurant, 2353 Eighth Ave., is a soul food venue in Harlem improbably begun by a Korean immigrant. Just the same, Manna's has a rabid following. Fans are especially fond of its $7.99 by-the-pound menu. You name it, they have it: jerk, crispy fried, and BBQ chickens; turkey wings, collard greens, chitterlings, peach cobbler, sweet potato pie, and more, with offerings occasionally in rotation.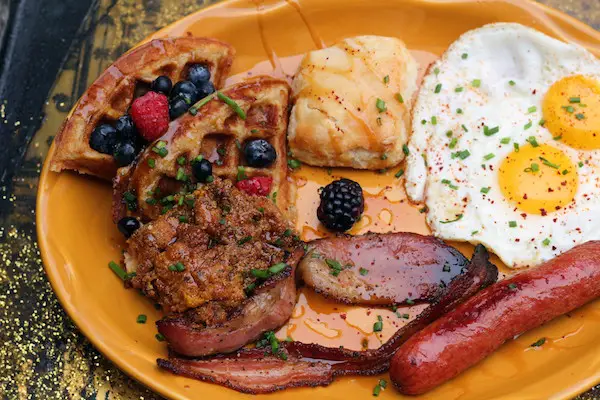 Red Rooster Harlem, 310 Lenox Ave., is the brainchild of award-winning chef and cookbook author, Marcus Samuelsson. It's been thrilling patrons since opening in 2005. From the comfort of a large open room, diners tuck into weekend brunches and weekday lunches and dinners. Fried chicken (under the alias Hot Honey Yardbird) is served with garlic mashed potatoes, succotash and gravy ($25) is a mainstay as is the $29 lunch prix fixe with the bird or shrimp and grits. A full bar serves punches and fancy cocktails with beers on draft, and abundant warm and friendly service.
The no-frills Bobwhite Counter, 94 Ave. C in the East Village, serves chicken and biscuits by the piece (thigh $4); pimento cheese sandwiches ($11); and plates including a veg version with mac 'n' cheese, collard greens, salad. and a biscuit ($13). There's also a modest list of beers, sodas, and iced teas are available. Bobwhite is literally a counter where you can watch your food being cooked. It's also available for take-out. (Look for a new Bobwhite Counter at the nearby Zero Irving food hall.)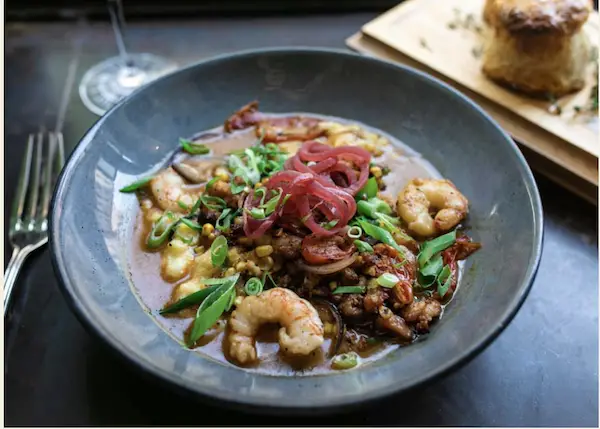 You can't get a reservation at Sweet Chick, 178 Ludlow St., but you can get a tangy bowl of shrimp and grits with a poached egg ($26), cheddar grits ($6), and Buffalo fried chicken with a celery and carrot waffle and blue cheese ($21). Behind this biz: Rapper Nas and partner John Seymour, drilling down on the chicken-and-waffle craze. Music is also major part of the atmosphere here along with trendy takes including vegetarian fried chicken.
You're gonna love Miss Mamie's motto: "You don't have to go home for home cooking." At Miss Mamie's Spoonbread Too, 366 W. 110th St., you'll believe it when you dive into Miss Mamie's ''Sampler" (those include shrimp, ribs, chicken, and Southern-style veggies for $21.95) or Papa Darden's Wingettes in your choice of Southern fried, jerk or BBQ. You could instead opt for a Southern smoked sliced turkey sandwich (both are $10.95). Top either off with the much-beloved homemade peach cobbler or red velvet cake. Wine, beer and specialty cocktails are on offer (the "NO WORRIES" blends rum, vodka and pineapple juice), or keep it simple with iced tea, lemonade and sodas. There's a kids' menu available as well.
Sisters' Caribbean Cuisine at 47 E. 124th St. off Madison Avenue is home is owned by Guyana native Marilyn Lawrie-Rogers and her son RanDe. It's been serving specialties from Guyana, Trinidad, Jamaica, and the American South since 1995. Check out the Guyanese Bread Pocket with sautéed codfish at lunch (or the codless, the veggie version with spinach (both $5), or their popular stewed chicken plate ($10.95). But make sure you finish up with their coconut pineapple layer cake ($3.59). Sisters' curry chicken and rice is another showstopper. The restaurant has a take-out vibe with only a few tables. Closed Mondays.
Named for its Harlem-native namesake Melba Wilson, Melba's, 300 W. 114th St., does what it does to perfection. They serve brunch on weekends and dinners nightly. Do not pass by the renowned "comfortizers," which include appetizer portions of catfish strips with chipotle mayo ($11.95) or their sumptuous crab cakes ($12.85). Or you could opt for "healthy'"comfort with a salad or sandwich. You'll find entrées across the spectrum, from chicken wings and eggnog waffles ($17.95 for dark meat) to braised beef short ribs and a BBQ turkey meatloaf ($18.85 with two sides). Melba's cookbook offers most of these recipes and many more as well, should you want to try this at home. It's a hot spot, so come prepared to wait for a table.