Primed to check out New York theatre's spring collection? Then prepare for a mind-blowing convergence of musicals, plays, and big-name players onto that formidable theatrical runway known as Broadway.
JUNIOR DEPARTMENT
Danny Skinner as Patrick Star and Ethan Slater as SpongeBob SquarePants. © Joan Marcus, 2017.
Starting in the family aisle, there's a couple kid-captivating musicals with more than a wink of adult appeal: the ebullient, giggle-at-every-undersea-turn SpongeBob SquarePants—super fun with a large roster of rock legends bellying up to the composer list (David Bowie, Cyndi Lauper, T.I., Plain White T's, Lady Antebellum, Aerosmith's Steven Tyler and Joe Perry, John Legend,  plus jaw-droppingly more); and Frozen, Disney's star-crossed sister saga (based on the hit film), buoyed by leading ladies Patti Murin—a delightfully etched Anna—and Caissie Levy (Elsa), who soul-stirs the socks off of the show's signature number, "Let It Go." And I don't have to tell you how many young ladies arrive in Frozen fashions.
ONE WORD: PLASTICS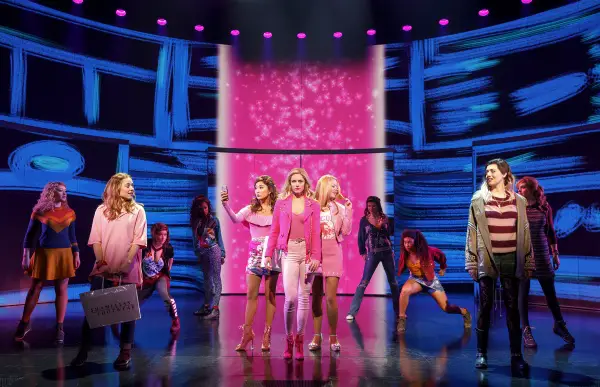 Erika Henningsen, Ashley Park, Taylor Louderman, Kate Rockwell, Barrett Wilbert Weed, and the company of Mean Girls. Credit: © 2018, Joan Marcus.



As for the "fetch" crowd, teens through 20-somethings are literally (make that "literally" in air quotes) getting their musical-adaptation-of-a-fierce-film fix courtesy of comedy diva Tina Fey, the force field behind Mean Girls in both of its incarnations. What was celluloid gold for Paramount in 2004 is platinum entertainment on today's Great White Way. With the addition of social media and a show-stopper of a score by Fey's husband, Jeff Richmond (music), and Legally Blonde alum Nell Benjamin, this clique-infested world of contemporary high school comings, goings, and comeuppances is, like, the absolute "now" show to know.
CRANK UP THE JUKEBOX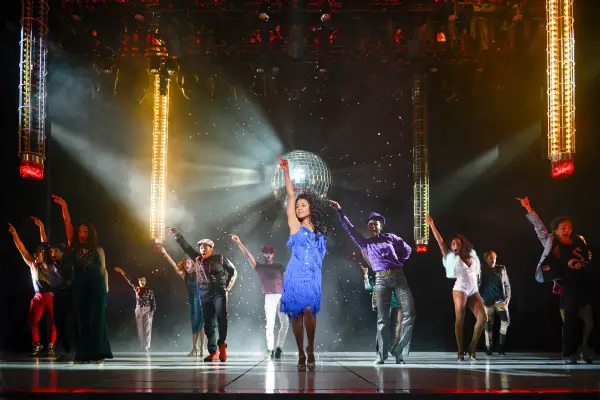 Ariana DeBose is some hot stuff as "Disco Donna" in Summer: The Donna Summer Musical. © Kevin Berne.
As for the other two spring debut musicals, think "jukebox"—but not from the same retro diner. There's Escape to Margaritaville: A smorgasbord (or buffet, if you must) of Jimmy Buffet songs, beach-blanket ambience, campy romancing, and dancing, with Mr. Buffet's own tequila-laced drinks at the colorful lobby bar. On the flip side comes the highly anticipated/buzz-savvy Summer: The Donna Summer Musical, a bio of the undisputed Queen of Disco, starring Tony-winner LaChanze (The Color Purple) as "Diva Donna," Ariana DeBose (So You Think You Can Dance) as "Disco Donna," and Storm Lever (Freaky Friday) as "Duckling Donna."
FINE VINTAGE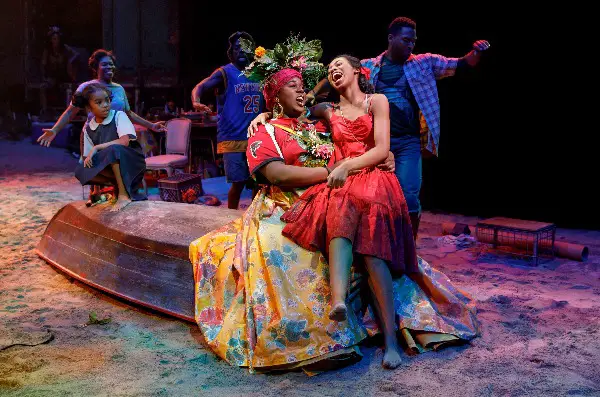 Be transported by Alex Newell, Hailey Kilgore, and the cast of Once on This Island. Photo by Joan Marcus.
Meanwhile, three musicals comprise the revival portion of the season's songfest vista: Lerner and Loewe's My Fair Lady, Rodgers and Hammerstein's Carousel, and the not nearly so retro Once on This Island by Lynn Ahrens and Stephen Flaherty. Each has a compelling story at its core along with media (social and otherwise) citing their relevance in terms of today's #MeToo movement. Leading ladywise: Hailey Kilgore of Once on This Island is making her Broadway debut; Lauren Ambrose, who appeared in the drama Awake and Sing!, is making her Broadway musical debut in My Fair Lady; while Jesse Mueller of Carousel already picked up a Tony playing Carole King in Beautiful.
STAR STOKED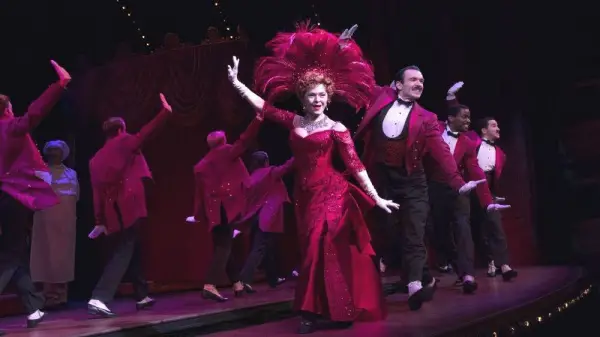 Photo Credit: Julieta Cervantes
Are you a fan of Netflix? Do you stream, binge watch, and/or TiVo? Is a typical date night prime time for touching base with your favorite big screen superstars? Reality check: wouldn't it be way better to see your idols live on stage and then meet them in person at the stage door for a one-on-one greeting? Selfie? Autograph? Welcome to New York theatre where all is possible. And to help you cut to your personal preferences, here are some of the celebs you may want to catch while they're still on and Off-Broadway:
--Bernadette Peters, Victor Garber (Alias; First Wives Club), and Santino Fontana (Glee; Crazy Ex-Girlfriend) in Hello, Dolly! (And Bette Midler with David Hyde Pierce of Frasier fame, too! They'll be returning to close out the show's run, starting July 17 and continuing through Hello, Dolly!'s goodbye on August 25th.)
--Denzel Washington in The Iceman Cometh (through July 1)
--Jim Parsons (Big Bang Theory), Zachary Quinto (Star Trek), Matt Bomer (White Collar) and Andrew Rannells (Girls) in The Boys In the Band
--Glenda Jackson (A Touch of Class; Women in Love), Laurie Metcalf (Big Bang Theory; Lady Bird), and Alison Pill (The Newsroom; American Horror Story) in Three Tall Women
--Harry Hadden-Paton (Downton Abbey) and Diana Rigg (Game of Thrones; Victoria) in My Fair Lady
--Andrew Garfield (Hacksaw Ridge; The Amazing Spider-Man) and Nathan Lane (The Producers) in Angels in America
--Bruce Springsteen in Springsteen on Broadway (extended through December 15th, so yes, there is hope!)
OFF-BROADWAY'S SHEEN CENTER
Sparkling with Theatre and Other Cool Stuff
Photo: www.wardrobesandrings.com
Within the past few months I discovered the downtown arts oasis known as The Sheen Center for Thought & Culture, an inspired venue serving up everything from thought-provoking lectures to art installations to concerts and film, and—most important to theatre lovers like myself—a steady stream of shows New York audiences have become obsessed with. (Tickets for their last production, Bedlam's Pygmalion, were scarfed up in a heartbeat. Which is why I'm determined to spread the word about their upcoming production of The Rainmaker.)
Produced by Blackfriars Repertory Theatre, this stage classic—which begat the musical 110 in the Shade—turns the focus on a cattle-raising family living in a drought-ridden town in America's rural West during the Depression. When a charismatic conman name Starbuck enters the picture, lives change, especially that of spinster daughter Lizzie.
Running from April 27th through May 20th, The Rainmaker will be followed by the New York premier of playwright David Payne's Lewis and Tolkien: Of Wardrobes and Rings (running May 23rd through June 14th), a work centering on the relationship between two authors responsible for creating fantasy worlds that remain as celebrated today as in when they were released as 20th-century icons. For further information on present and upcoming theatre, as well as other Sheen events, visit sheencenter.org/shows.