Trying to keep your gym habit after moving to New York can be difficult. While there are many health centers and boutique gyms all over the city, most of them are quite expensive. On average, you can expect to spend over $50 for a 45 minute exercise class or session at these places. However, in order to be able to afford these high ticket prices, one has to work long hours, and working the kind of hours needed to make that kind of money leaves little to no time or energy to work out at all. If you have a trust fund and money is not an issue, then by all means, pay the $300 initiation fee and the $200ish monthly gym membership at the gym of your choice. But for us mere mortals who need our salary to pay rent or eat, going to a nice gym isn't always an option.
Luckily, New York City offers many alternate ways you can get in the daily exercise and stay fit and healthy. As long as you keep an open mind, there are many interesting options for exercising outside of the gym. Depending on your needs and comfort level, you can get your workout in the safety of your apartment, in one of NYC's park areas, or even in the streets!


Workout Inside Your Home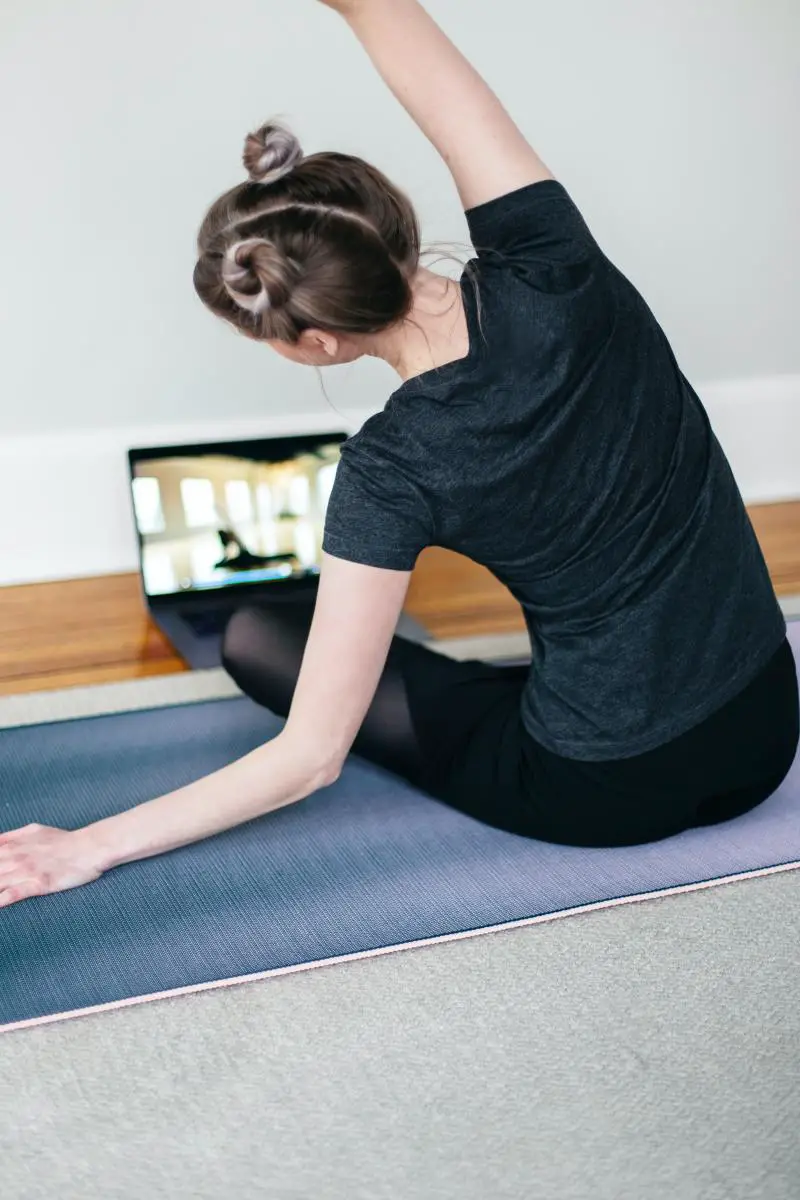 Photo by Kari Shea on Unsplash.
Exercising from the comfort of your own home is the simplest and easiest option. Not only do you not have to worry about commute, buying fitness gear or workout clothes, or embarrassing yourself in front of strangers, but you also save both time and money. There are many great at home workout routines available online on websites like Fitwirr, where you can find routines that use your body weight and household objects, eliminating the need for fancy gym equipment.  You can also do jumping jacks, crunches, or hold planks during commercial breaks in your favorite shows. Or set a timer for 15 minutes and just run up and down the stairs in your apartment building. You could also just dance to upbeat music and have a workout dance party. All these activities don't require equipment yet will get you sweating!
To help in your staying active goals without much assistance from gyms or gym equipment, check out BarBend's five workout curated program.
Go for a Walk or a Run
There are some great parks and walking paths in NYC if you don't fancy taking a stroll or a jog on the sidewalks. Just download a pedometer app or a fitness tracker and track how much extra exercise you're sneaking in to your daily routine. Download your favorite music and podcasts on your phone and get an exercising headset, and you're ready to pound the pavement. Some of the more popular walking/jogging paths are:
Hudson River Greenway Path
The East River Promenade
Brooklyn Bridge
Bridle Path in Central Park
FDR Walk Path
The Reservoir in Central Park
Head to Central Park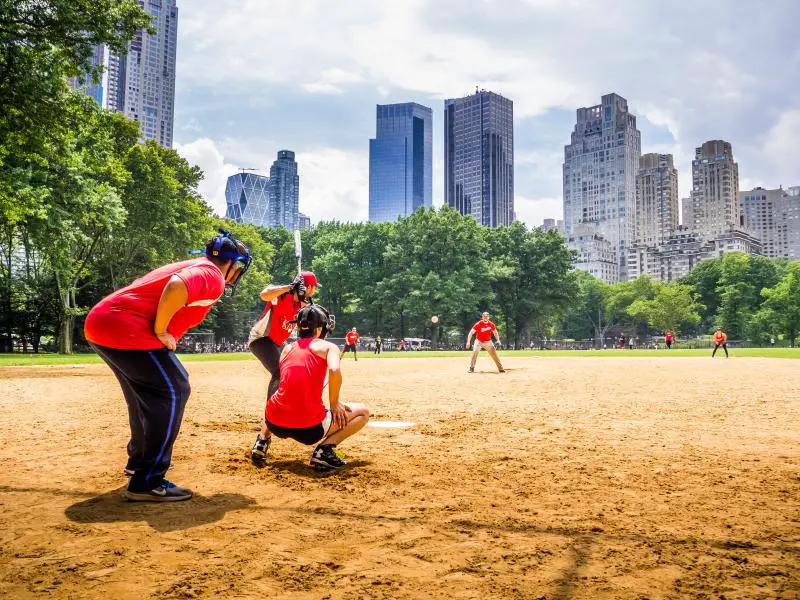 Photo by Christopher Czermak on Unsplash.
Central Park is the iconic landmark of New York City. Spread over 843 acres, Central Park is a veritable hub for a plethora of fitness activities. Baseball, bouldering, yoga classes, bike riding, running…there is something for everyone at Central Park. Some of the more popular things that are forever happening in Central Park include but are not limited to:
Fitness classes like yoga, Pilates, aerobics, etc.
Biking on the various terrains. You can bring your own bike or rent one to go on the three drive loops in the park.
Running and walking tours on any of the 58 miles of pathways.
Baseball and softball games on the 26 baseball and softball fields throughout the park.
Tennis on Central Park's 26 clay and four asphalt tennis courts.
Bouldering, which is a form of rock climbing without a harness with a crash pad. Popular bouldering spots include Rat Rock, Worthless Boulder, and Cat Rock.
Basketball, football, volleyball, and handball.
Opportunities for fishing, skiing, ice skating, etc. depending on the season.
Rent a Kayak on the River
Since Manhattan is surrounded by rivers on all sides, there are many places that give you the opportunity to kayak. Kayaking is excellent for developing stamina and honing your upper body strength. There are both paid and free places where you can kayak. Not only does it give you fitness gains, kayaking is a fun and unique activity that allows magnificent views of the NYC skyline. Some popular kayaking spots are:
Long Island City Community Boathouse.
Manhattan Community Boathouse.
North Brooklyn Boat Club.
Brooklyn Bridge Park Boathouse.
The Downtown Boathouse.
Kayak Staten Island.
Red Hook Boaters.
Where there is a will, there's a way. What are your favorite ways to exercise in NYC outside a gym?