If you're hitting the Big Apple with your family, you won't be at a loss for things to do—NYC might be the city that never sleeps, but there are still plenty of kid-friendly activities to try. Although traveling with your children is rewarding and often exciting, it can also be challenging. If you're planning a trip to New York with kids, consider our surefire tips for a fantastic vacation.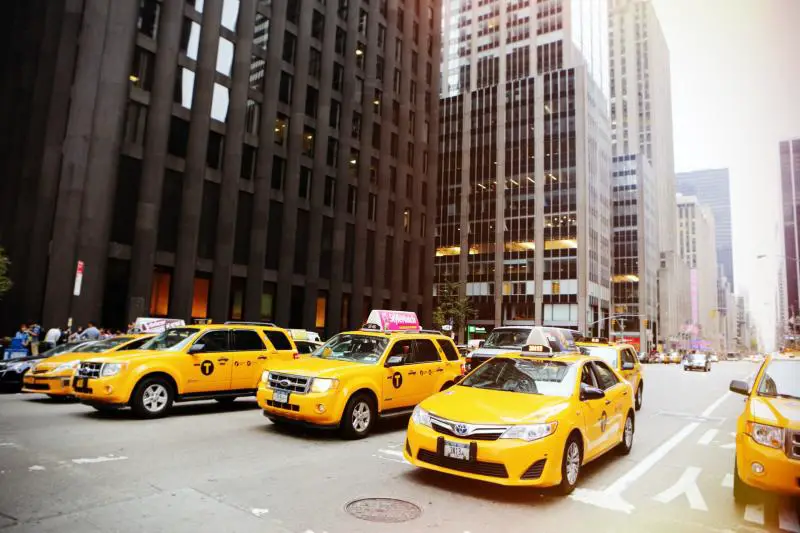 Photo by Life Of Pix from Pexels.
Know the Transport Rules
Unless you have a private car for hire, you'll probably be traveling the city via bus, subway, or taxi. Bear in mind that yellow cabs are exempt from standard seat belt laws, meaning kids over age seven can sit on your lap. If you have a car seat, the driver is obliged to allow you to set it up—if not, order an Uber with the car seat option. 
As with any other city, make a point to avoid unmarked vehicles offering rides at the airport or anywhere else. Order cars for hire through verified apps or hail a yellow cab. 
On buses and subways, if your child is under 44 inches tall, they ride for free. Practice good etiquette and keep rambunctious toddlers in your lap during the ride. 
Stay Safe on the Streets 
The famous streets of NY are thrilling to walk, and there are plenty of sights and sounds to attract adventurous little travelers. The crowds and busy streets mean you'll want to make sure your family stays street-smart and safe.


Always hold hands with younger children when you're out and about and have a firm talk with older kids about staying close. 
Finally, if you get turned around and find yourself turned around, ask a New Yorker for help. The city may have an intimidating reputation, but most New Yorkers will be happy to help!
Pack Lightweight
NYC is a get-out-and-do-it-all adventure. You'll be walking the streets, riding the subways, and hailing taxis all day long. 
If you're used to hauling gigantic beach bags full of extra supplies and king-sized strollers, you'll need to adapt for NY. Bring your lightest stroller and more portable diaper bags with this in mind. 

Photo by Jerome Dominici from Pexels.
See the Sights in Central Park 
Central Park is New York's most famous green space, and there are adventures and experiences to suit children of all ages and adults. Here are kid-friendly activities in Central Park:
Central Park Zoo: Not only will your kids enjoy observing a diverse collection of animals, but they can also get up close and personal with a few at the Tisch Children's Zoo. There's also an Enchanted Forest you can explore together. 

Playgrounds: If your happy band of travelers needs to burn off some energy the old-fashioned way, you'll find over 21 gardens in Central Park to explore. 

Ice skating: From early October to late March, you can hit the ice and test your skills with future pro skaters. 

Ride the carousel: Hop on Central Park's famous carousel from April to October. Then, grab your kids a sweet treat or a hotdog from the many vendors located nearby.

Kids' Adventure Theater: Do you have an aspiring actor or actress in your brood? Try this interactive, fully immersive theatrical adventure. 
Take Your Kids on a Tour 
If you have older kids who might enjoy getting a bite of the Big Apple's rich history, aim to visit tourist sites. A day trip with a cruise to the Statue of Liberty or visiting one of New York's many museums should be just the ticket. 
Don't worry, there are options for younger travelers, too: the Brooklyn Children's Museum has enough hands-on exhibits and interactive pursuits for even the most tireless toddlers.
Have Entertainment Handy 
As a parent, you know how quickly a child can go from utterly enthralled to devastatingly bored. Prepare for long subway trips and lengthier tours by having something fun on hand. 
If you're not a fan of mindless drag-and-drop diversions, you can keep kids entertained while traveling with word games. Word tools for kids like this anagram solver can keep your little one's language skills sharp while ensuring they stay occupied. 
Copyright: ©2007, Joan Marcus
Go Broadway, Baby!
Yes, Broadway can be a great place to make cherished memories with your family too. Look up shows that are appropriate for your kids' ages and interests. Classics like The Lion King should delight younger theatergoers, and there are renditions for tweens and teens, such as Harry Potter and the Cursed Child.
Plan and Book Early 
Certain activities can be high-demand depending on the season, and if you're in NYC for a limited time, you don't want to miss out on the fun due to a lack of planning. Look up your chosen activities, and if reservations are required—you don't want to promise a toddler Simba and then tell them no. 
To Wrap Things Up 
New York City is a beautiful place full of wonder and bewilderment. It can be daunting navigating the streets with your children if you are not well informed and up to the task. However, with some diligent planning and sufficient knowledge, your stay in New York City will undoubtedly be one of your fondest memories that you and your kids will share.