Coronavirus Latest for Tourism
Signs of renewal are everywhere in the city. The New York Botanical Garden reopened yesterday; Wave Hill is back as of tomorrow. The map of open restaurants shows 182 open streets in addition to 9,500 restaurants, with over 5,000 of them available for outdoor dining. City coronavirus hospitalizations are hitting lows not seen since early March. The phase 3 trial of Moderna's COVID-19 vaccine started last week; several additional companies will follow soon. We know the challenges are real, but after a few weeks of declines in traveler surveys, enthusiasm for near-term travel and interest in travel inspiration are both turning upward again. Read on for the latest in NYC tourism and Davler Media's new "Reach the Regionals" marketing opportunity.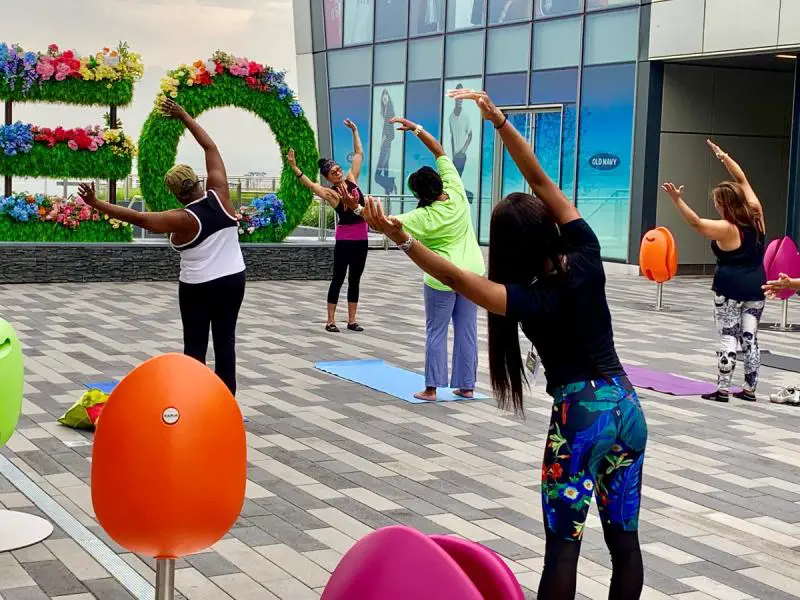 Yoga IRL. Starting August 1st, Empire Outlets launches free on-site programming, including "EO FIT Yoga" on the waterfront on Sundays.
Links of Interest
Tourists who won't let COVID-19 stop them from vacationing in New York City.

Through Friday, tour with Helicopter Flight Services at a great discount.

More storm clouds for NJ's American Dream mall.

The Lucerne Hotel (home of Nice Matin) to become temporary homeless shelter.

Revel suspends its scooter service in NYC after two fatal incidents.

TRAVEL
German scientists to throw a massive indoor concert to track the spread of respiratory diseases. 

Medical professionals on how to travel safely now.

CULTURE
Carnegie Hall's Artistic snd Executive Director Clive Gillinson on the future of NYC arts.

Survey respondents intend to go to museums as much as before when they reopen.

The International Alliance of Theatrical Stage Employees drops a 27-page set of safety guidelines for the return of live performances.

15,000 workers have been laid off or furloughed from 810 city cultural organizations, including 76 at the Tenement Museum.

Survey suggests one-third of U.S. museums may not come back.

WEBINARS
Alexandra Cunningham Cameron, Curator of Contemporary Design at the Cooper Hewitt, on "The Future of Museums" next Tuesday at noon.

CLOSING TIME
Chumley's is 86'd after 98 years.

Sarabeth's on the Upper East Side throws in the towel.

Upper West Side Chino-Latino legend La Caridad 78 says goodbye after 52 years.

Neiman Marcus will close its Hudson Yards location, barely a year after opening.
City Guide Hosts TOURISM MARKETING FORUM
Last Thursday, City Guide brought together two dozen executive marketing professionals for the latest in our ongoing Tourism Marketing Forums. Under the theme "Re-Opening Safely and Reaching the Regionals," Davler CEO David Miller began the session asking "How to pivot?" He provided recommendations for a three-step approach that reminded participants to educate consumers about what their experiences offer; to promote their "competitive" advantages; and to create segmented, custom programs.

The group traded notes, sharing plans for new approaches like shifting focus to recreational travelers or bringing in a celebrity to curate social distancing reminders. It was interesting to hear the overlapping experience of many of the participants, who are dealing with inverted demographics: distance traveler customers replaced by locals. We also heard about increasing interest in private group opportunities and attractions running below capacity due to soft demand—suggesting that stronger marketing outreach to local markets could provide a needed boost.
Davler Media Launching "REACH THE REGIONALS"
As the city's tourism marketing shifts to local audiences, Davler Media is launching "Reach the Regionals." This new program provides multiple tools for connecting with families, millennials, and empty nesters throughout the tri-state.
The City Guide Regional Network offers clients an efficient way to buy digital and email programs on approximately 20 of metropolitan New York's most respected media brands.
Davler Media-Parents is the area's largest and most trusted parenting media platform, with NYMetroParents, Staten Island Parent, Mommybites, and Mitzvah Market reaching 350,000 active moms and dads monthly.
City Guide is one of the nation's largest tourism magazine publishers, with the city's biggest database of tourist activities in Everything To Do on CityGuideNY.com.
"Reach the Regionals" can be your one-stop source for web/mobile advertising, email campaigns, and social media posts that connect you with desirable metropolitan area audiences. Get more information now, contact David L. Miller, Chief Executive Officer, at 646-736-3618 or dmiller@davlermedia.com.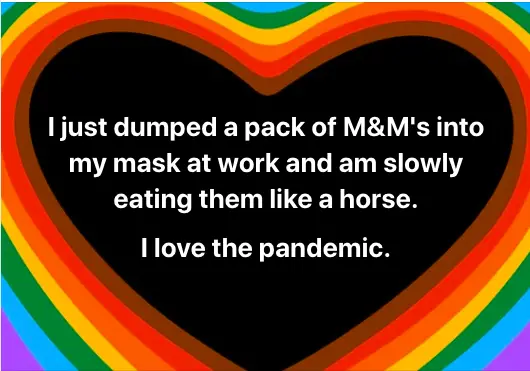 Everything to Do NYC Facebook Group Post of the Week
Everything to Do NYC is a group of passionate New Yorkers sharing their expertise with city visitors and newcomers. After a quiet few months in the city we are seeing accelerating growth, now over 7,000 members strong. The group is not shy about weighing in on topics like this one:
The group explained the city's beach scene (including the clothes optional parts), with recommendations on Robert Moses, Jones Beach, Orchard Beach, Northport, Jacob Riis, and Sandy Hook. Check out
the whole collection here
.
Other recent posts
provide insight into what locals and visitors are thinking.
---
Want more on New York City tourism? Sign up for our free weekly Tourism Happenings newsletter. Just drop a line to ewolff@davlermedia.com.