As we wrap up 2021, we look back at a year full of challenges, but also a time with many green shoots of growth—the return of Broadway, the return of international travelers, the return of New York City tourism. Even in the context of the Omicron variant, there remains plenty of supporting data indicating an ongoing return for New York City. Despite the high-profile Broadway cancellations of the last few days, and the early end of the Rockettes's run, a look at the Broadway League's new resource for schedules shows the majority of shows going forward as planned. (And grosses have been up, while capacity holds steady.) Other data points include:
We remain optimistic for the prospects of a full recovery, beginning next year and really heating up in the spring. We wish all of our marketing partners and community members a wonderful holiday and a Happy New Year. After all, New York City is ranked as the nation's most festive city—more than double our nearest competition!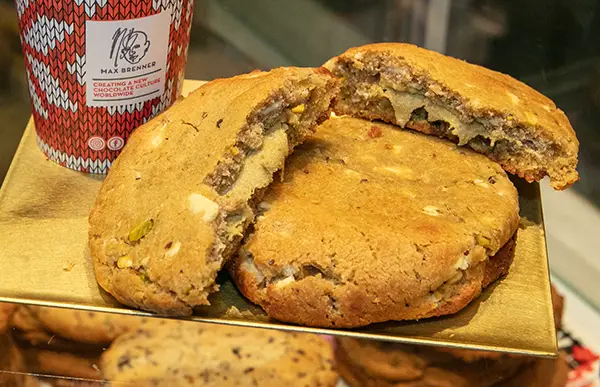 Max Brenner has opened a new retail flagship in Times Square, with treats and gifts on the corner of Seventh Ave. and 48th St.
Links of Interest
NYC
BEYOND NYC
Everything to Do Facebook Group Post of the Week
City Guide's Facebook Group Everything to Do NYC has just hit the 70,000 member milestone. We have seen growth accelerate in the last few weeks, an indicator of NYC's tourism bounce back. The group remains very interested in sharing notes on Broadway—a recent post from a new Broadway audience member received nearly 200 comments:
I never went to a Broadway Show.
Which one would you recommend as a start?
Wicked (30% of comments)
The Lion King (20%)
Phantom of the Opera (10%)
Come From Away (7%)
Chicago (7%)
Hamilton, Waitress, Moulin Rouge, and Aladdin pulled up the rear
Liberal use of exclamation points through the comments is a reminder of how passionate this group is about NYC and its culture. If you're not yet a member, join us. You'll find the group is a great source for finding out what's going on at ground level in NYC.