Tours of New York can do more than provide an overview of the city: they can open up hidden worlds among the many layers of the city. JanetK Tours, from a licensed gold star New York City Sightseeing Guide, is one such ambassador, revealing the secrets of the first Jewish community in North America. Her tours reveal aspects of both Jewish and New York history that are less well known, but every bit as interesting, as the city's more often told stories. Janet K. herself was kind enough to spend some time sharing her thoughts about her tours of ancient Jewish New York with City Guide.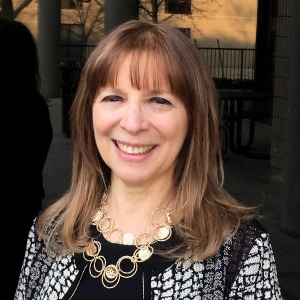 CG: New York City and Jewish culture are connected in many people's minds, but they may not realize just how far back that connection goes.
JK: Many people are not aware that the first Jewish community in North America was founded in New Amsterdam in September 1654 by 23 Jews fleeing the coming Inquisition in Brazil.  The Dutch ruled Brazil from 1630 to 1654, and it is estimated that as many as 5,000 Jews lived in Recife Brazil. These 23, with 13 children among them, formed the oldest Jewish community, which still functions today in New York City.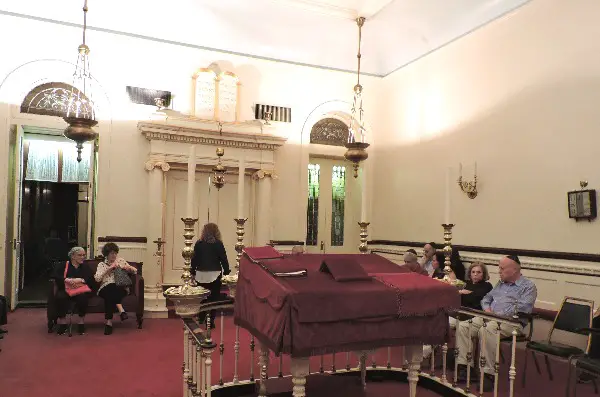 CG: New York is famous for paving over its history. Is there that much left to see of these early communities?


Unfortunately, none of the previous synagogue buildings exist.  On my tours, it is my goal to make people feel as if they are sitting in the first synagogue that was built in 1730. I sing some of the prayers, describe what the synagogue looked like, and how the community was given permission to build, and much more.  At the current synagogue, there are several artifacts from the first and the other synagogue buildings.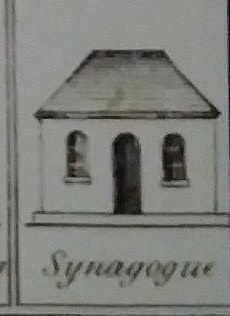 The Mill Street synagogue, detail from the section "Religious Buildings of New York" in A Plan of the City and Environs of New York by David Grim.
CG: You cover juicy topics like pirates and the Spanish Inquisition. Are people surprised by what they learn on your tours?
JK: I am certain that people are surprised by what they learn on my tours as I bring in facts that have surprised me as I've studied about the community in the over 21 years I've been a member.  I work hard to ensure that my tours are interesting. They are filled with stories of pirates, coming to New Amsterdam, Peter Stuyvesant, famous members of the community, including one member who bought Monticello and another who helped found Columbia University, along with melodies and poetry of the community.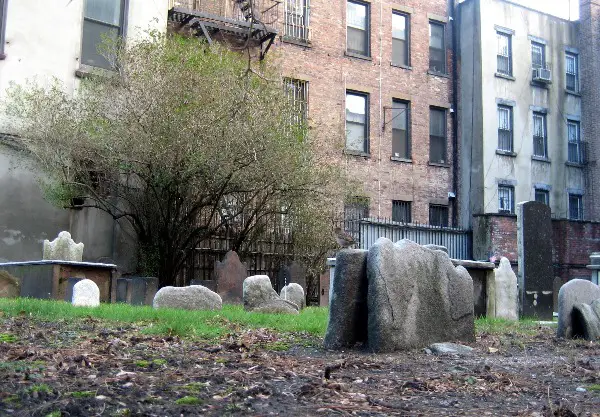 The First Cemetery of the Spanish and Portugese Synagogue Shearith Israel in the City of New York 1656-1833. Photo by Willy Gobetz/Flickr.
CG: You have a lot of experience with New York history. Do you still uncover secrets or unexpected things?
JK: Yes! I keep reading about the community. It's 365 years old, and I always learn something new every time I read more about the community. I am passionate about learning new history to incorporate on my tours.
CG. Do you ever encounter parallels between contemporary politics and conditions and what was going on centuries ago?
On my tours, I discuss that when the 23 refugees came from Brazil, the governor of New Amsterdam, Peter Stuyvesant, did not want them to stay.  He wrote to the Dutch West India Company in Amsterdam asking permission to expel the Jews. Stuyvesant wrote "the Jews who have arrived would nearly all like to remain here, but learning that they (with their customary usury and deceitful trading with the Christians) were very repugnant…that owing to their present indigence they might become a charge in the coming winter, we have, for the benefit of this weak and newly developing place and the land in general, deemed it useful to require  them in a friendly way to depart."  It should also be noted that Stuyvesant did not want Catholics, Lutherans, or Quakers in New Amsterdam as well.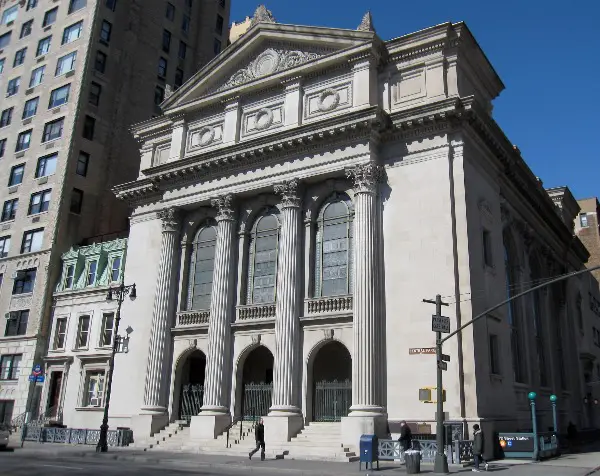 By Gryffindor - Own work, CC BY-SA 3.0
CG: What are the tours that you give?
JK: I give three different tours:
A Walking Tour of Colonial New Amsterdam, which is a downtown tour, beginning at Bowling Green Park. We walk the area where the first members of the community lived and worshipped, concentrating on the early history of the community. 
A Tour of the first Jewish Cemetery of the community, the oldest Jewish cemetery in North America.  The tour details the beginnings of the community, as well as many of the members buried there, which includes Revolutionary War veterans. 
A Tour of the Spanish and Portuguese Synagogue, a landmark building. The tour covers the beginnings of the community until the present day, along with a tour of the main sanctuary with its Tiffany windows.
CG: As a member of the community yourself, do you feel any extra resonance in giving these tours?
JK: I do, as I feel honored that I am part of the chain that is the history of this community.  On each of my tours, I want to convey to visitors that we have a long and proud history, the show them the dignity of our services and customs, as well as the people who came before me who deeply believed in and ensured the continuation of our history. Our past is always with us in this community, and I believe it has much to teach us.
---
For booking and more information, call 917-541-4800 or visit janetktours.com. Email contact is Janetktours@gmail.com.