There seem to be no slow news weeks anymore, and this week is no exception, with major policy changes about to impact NYC. The city is creating a new "Key to NYC Pass" health pass to provide the proof of vaccination that's soon to be required for gyms, performances, and indoor dining. That's on top of the Broadway announcement that vax and mask will be required at least through October 31st. With no citywide mask mandate imminent, the net of all this may be a positive for tourists, who may feel more comfortable with the city increasing its commitment to vaccinations and safety. The CDC just added a bundle of new countries to its avoid travel list, which may boost domestic travel as well. Other reopening news includes:  
The U.S. economy has now expanded beyond its prepandemic size. Hotel occupancy is the highest it's been since October, 2019. American Express Travel records bookings at 95% of 2019 levels. Looking to the experiences of other countries, a quick drop in Delta's contagion rates is a probable scenario. City Guide is confident that the bulk of the evidence points to a sustained recovery—coming soon.
Afternoon Tea returns to NYC icon The Russian Tea Room.
LINKS OF INTEREST
NYC
BEYOND NYC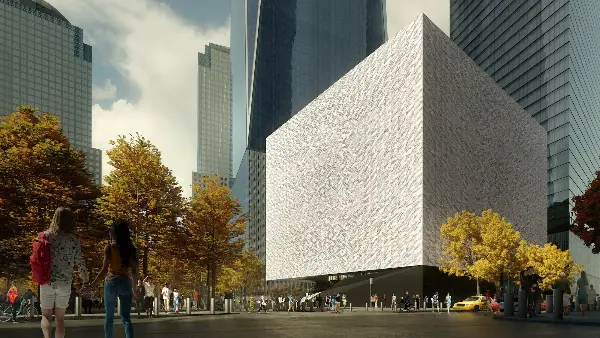 New renderings of the Ronald O. Perelman Performing Arts Center (PAC) at the World Trade Center complex have been released. © Luxigon.
THIS WEEK'S DATA FROM EVERYTHING TO DO FACEBOOK GROUP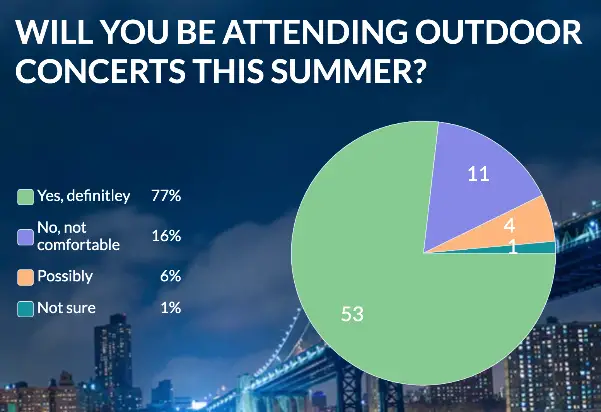 Looking for on-the-round reporting about the city? Everything To Do NYC Facebook Group brings together 45,000 city superfans sharing what they're experiencing around town. Safety remains a concern and we polled the group this week to get a sense of life with the Delta variant. Respondents came out strongly in favor of getting out there, with 77% reporting comfort with attending outdoor shows this summer. ETD provides a great forum to get a read on what tourists and locals are thinking, in addition to be a great place to market your venue. If you're not a member yet, join us.