If you're planning a trip to The Morgan soon, you have a great day ahead. Before or after your trip through the historical library and its fascinating exhibitions, head to lunch at one of these great restaurants in nearby Midtown East or Murray Hill.
The Morgan Cafe & Dining Room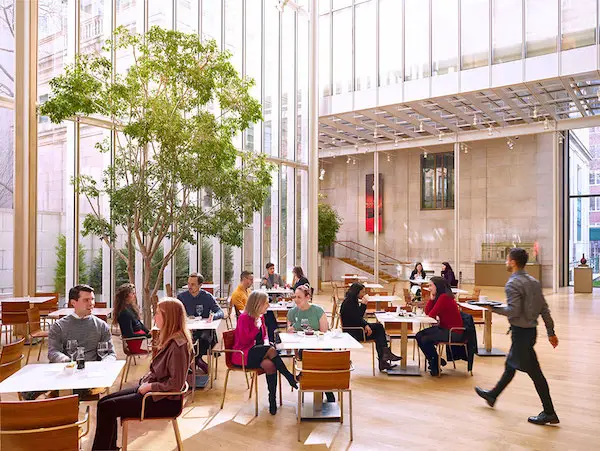 Grab casual bites in The Morgan Cafe.
You don't have to travel far for a great lunch—stay in the museum itself! The Morgan has two dining areas: a more casual Cafe and the upscale Dining Room. Located in the museum's glass atrium at the Gilbert Court, the Cafe serves lunch entrees like a Wagyu beef burger with truffled pecorino cheese, plus snacks and salads. It also contains a new coffee and wine bar. In the Dining Room, enjoy the nineteenth-century interiors and new American fare during lunchtime. Standouts include Peekytoe Crab Tartine and the Pierpont Salad, named for J. Pierpont Morgan. 225 Madison Ave., 212-683-2130, themorgan.org


Wagamama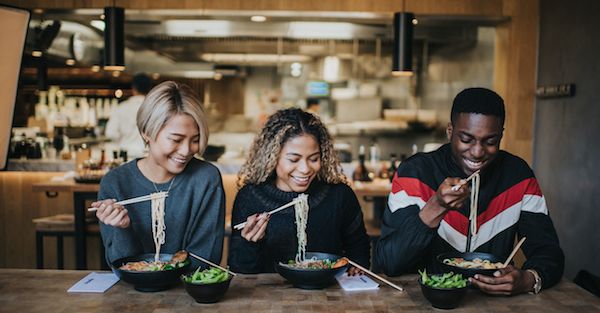 Dive into a bowl of ramen at Wagamama Murray Hill. This Asian fusion chain serves an excellent slate of rice and noodles, from its smash-hit Katsu Curry to pad thai to Harusame Glass Noodle Salad. Plant-based eaters can also enjoy an exclusive vegan menu, which includes vegetable tempura and Kare Burosu Ramen with tofu and mushrooms. The polished, friendly environment is bordered by an open kitchen and features a one-of-a-kind graffiti wall. 605 Third Ave., 646-813-3396, wagamama.us 
Grand Central Oyster Bar
New Yorkers walk past The Grand Central Oyster Bar without a thought, but this 1913 dining room inside Grand Central Terminal is well worth a proper visit. Their day-long menu features a daily selection of regional oysters and other fresh, raw seafood, as well as a range of seafood entrees. Have shrimp and crab on your caesar salad, smoked North Atlantic salmon, or fresh Maine lobster if you're feeling extra hungry. 89 E. 42nd St., 212-490-6650, oysterbarny.com
Benjamin Steakhouse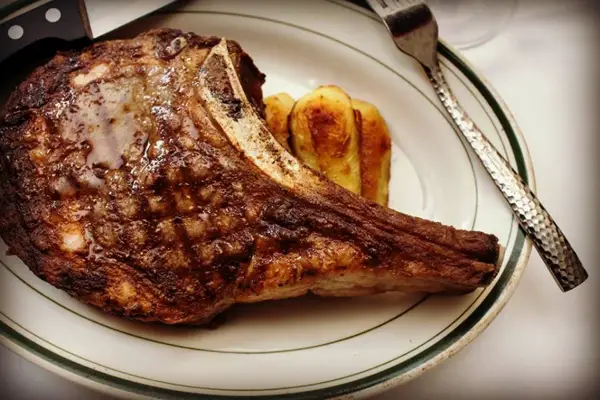 Just a few blocks north of the museum is the always excellent Benjamin Steakhouse. This New York institution offers top service and the gold standard of steaks. Their lunch menu presents soups, salads, sandwiches, and steaks from the comfort of their two-level dining room. Try Benjamin's USDA Prime sirloin on greens, as a sandwich, or plated with potatoes and daily vegetable. Other proteins on offer include a petite filet mignon and peppercorn-crusted tuna on greens. 52 E. 41st St., 212-297-9177, benjaminsteakhouse.com
Cafe China
Lunchtime might be the best way to grab one of the coveted tables at Cafe China. This Michelin-starred Szechuan restaurant serves lunch specials on weekdays from 11am to 3pm. That means you can savor their Spicy Cumin Lamb or ma po tofu with rice and a choice of soup or spring roll for less than $20. Other lunch dishes include fried rice with mustard greens and Szechuan Beef Noodles. 13 E. 37th, 212-213-2810, cafechinanyc.com
Wokuni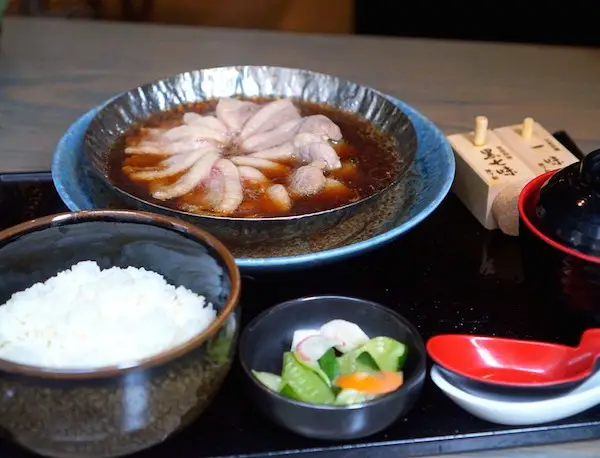 The cavernous dining room at Wokuni is home to some very good Japanese food in an area with plenty of competition. Its prix fixe lunch options give you ample food for an affordable price, as each entree comes with salad, edamame, miso soup, and an appetizer (!). Prix fixe dishes include a selection of sashimi and grilled yellowtail. Lunch a la carte dishes include appetizers, salads, and fried entrees like soy-marinated fried chicken. 327 Lexington Ave., 212-447-1212, wokuninyc.com
Sarge's Delicatessen and Diner
In the mood for classic New York? Come to Sarge's, holding down the fort in Murray Hill for 55 years. Their famous pastrami sandwich is a city favorite (some say it's the very best, but we'll let you decide!). Lunch specials come with choice of soup and drink. Choose entrees like brisket and gravy over a potato pancake, a daily sandwich, or salmon and eggs on a bagel. And if you're ever craving pastrami late at night, the diner stays open 24 hours. 548 Third Ave., 212-679-0442, sargesdeli.com
Smorgas Chef
Located around the corner from The Morgan, Smorgas Chef at the Scandinavia House serves Nordic fare made with ingredients from its upstate farm. Its lunch menu's standout section consists of open-faced sandwiches like the Norwegian Gravlaks Sandwich on 7-grain bread. You can also try Swedish meatballs as an entree or starter, or a Scandinavian smorgasbord with herring, gravlaks, potatoes, and apple-beet salad. The bread basket features a selection of Danish ryes, and salads are made with greens from the restaurant-owned Blenheim Hill Farm. 58 Park Ave., 212-847-9745, smorgas.com
Alidoro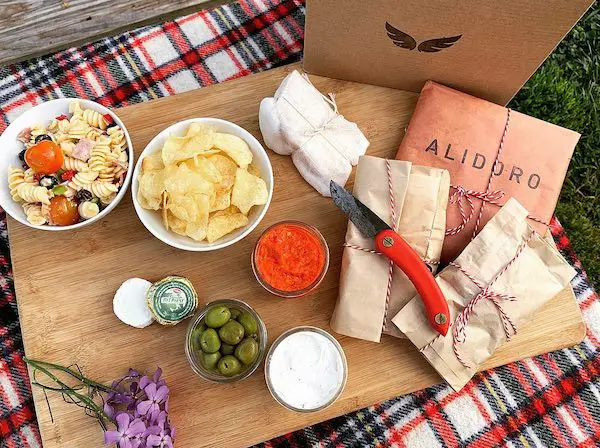 Alidoro is your option for a fast and very casual lunch in the area—or for picnic fare if you're headed to Bryant Park. At Alidoro you'll find a bevy of rustic Italian sandwiches, divided on the menu by hot and cold. Try the Fellini with sopressata and mozzarella, the Mona Lisa with artichokes, or the spicy Enzo on the Italian bread of your choice. You can also design your own sandwich if your trip to The Morgan leaves you feeling inspired. 18 E. 39th St., 646-692-4330, alidoronyc.com