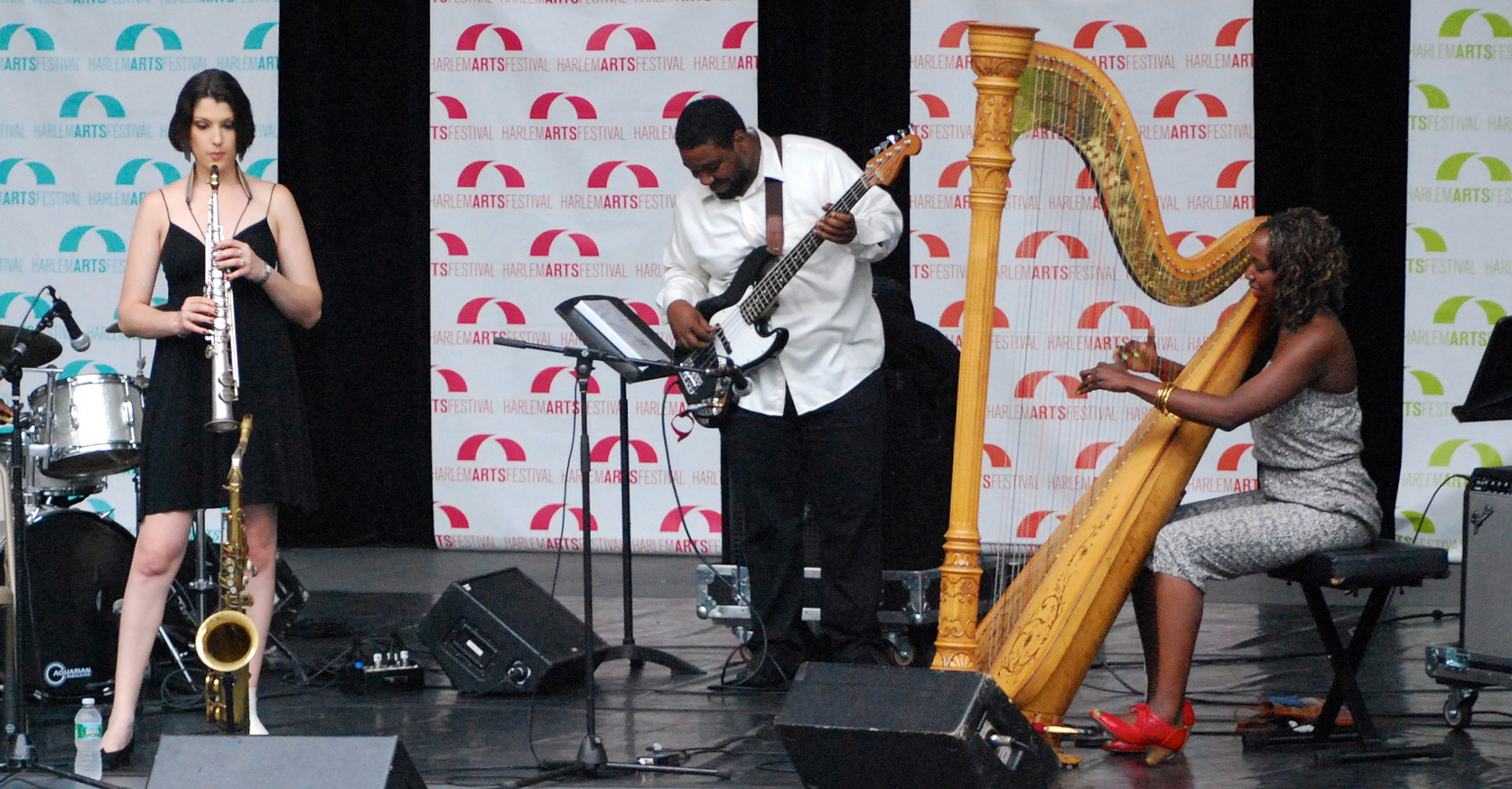 Photo: Nick Amoscato/Flickr

NYC is filled with blues and jazz clubs, and City Guide's got all the best weekend shows in one place. Get your groove at some of New York City's most famed establishments, including the likes of Blue Note Jazz Club, the Jazz Standard, the Village Vanguard and Terra Blues.


Z100's Jingle Ball - Madison Square Garden
December 07, 2018 - New York
Z100's Jingle Ball comes to The Garden on Friday, December 7 with Cardi B, Shawn Mendes, Camila Cabello, Calvin Harris, G-Eazy, Dua Lipa, Khalid w/ special guest Normani, Alessia Cara, Meghan Trainor, Bebe Rexha, Bazzi & Sabrina Carpenter!
Steve Miller with Marty Stuart - Dizzy's Club Coca Cola
Through December 08, 2018 - New York
Renowned blues-rock guitarist, multi-platinum-selling singer/songwriter, and Rock and Roll Hall of Fame inductee Steve Miller continues his exploration of the blues. Having learned his first chords at age five from his godfather Les Paul, how to play lead guitar from T-Bone Walker at age nine, and then working with the best bluesmen in Chicago?Muddy Waters, Howlin' Wolf, Buddy Guy, James Cotton, and Paul Butterfield?Miller has a serious affinity for the blues. Each season he works with Jazz at Lincoln Center to present and expand upon one of the genre's many unique flavors. This year, Miller and an all-star group of jazz, blues, and roots musicians will dig deep into classic Appalachian blues and bluegrass styles. This historic repertoire gives Miller an opportunity to really show off his talent at acoustic, finger-style guitar. For the first time in this series, Miller welcomes guitarist, mandolinist, vocalist, and American music icon Marty Stuart as co-star. Stuart was one of Johnny Cash's late musical cohorts, and he is a chart-topping songwriter and producer, host of TV's The Marty Stuart Show, and the winner of multiple Grammy Awards, Country Music Awards, International ... (read more)
Jose Feliciano Annual Holiday Feliz Navidad Show - Sony Hall
December 09, 2018 - New York
General Admission Only Jose Feliciano Annual Holiday Feliz Navidad Show Doors: 6:00 pm / Show: 8:00 pm See more at the Sony Hall website!
Arturo Sandoval - Blue Note Jazz Club
Through December 09, 2018 - New York
A protégé of the legendary jazz master Dizzy Gillespie, Sandoval was born in Artemisa, a small town in the outskirts of Havana, Cuba, on November 6, 1949, just two years after Gillespie became the first musician to bring Latin influences into American Jazz. Sandoval began studying classical trumpet at the age of twelve, but it didn't take him long to catch the excitement of the jazz world. He has since evolved into one of the world's most acknowledged guardians of jazz trumpet and flugelhorn, as well as a renowned classical artist, pianist and composer. He is one of the most dynamic and vivacious live performers of our time, and has been seen by millions at the Oscars, at the Grammy Awards, and the Billboard Awards. Arturo Sandoval A protégé of the legendary jazz master Dizzy Gillespie, Sandoval was born in Artemisa, a small town in the outskirts of Havana, Cuba, on November 6, 1949, just two years after Gillespie became the first musician to bring Latin influences into American Jazz. Sandoval began studying classical trumpet at the age of twelve, but it didn't take him long to catch the excitement of the jazz world. He has since evolved into one of the world's ... (read more)
---