With almost a year under its belt, chic French newcomer La Silhouette (362 W. 53rd St., New York, NY, 212-581-2400; www.la-silhouettenyc.com), a stunning restaurant located on the cusp of the Theater District and Hell's Kitchen, has taken home the gold. First, at last week's 5th Annual Concierge Choice Awards (CCA), hosted by Davler Media's City Guide and Promenade magazines, La Silhouette was named "Best New Restaurant" for 2011 over all restaurants in New York City. Fellow finalists included Jean-George Vongerichten's ABC Kitchen, Michael White's Ai Fiori, and LAVO Italian Restaurant & Nightclub, from the creators of TAO. And now the news comes that Le Bernardin alums Sally Chironis and Tito Rahman's hot spot has also been highly recognized in the new Zagat New York City Restaurant book for 2012.

Having just hit the presses today, the new 2012 Zagat NYC book recognizes La Silhouette in many of their recommended categories, among them "Key Newcomers," "Neighborhood Stars," and "French Bistro". They are also awarded the coveted "Z", which refers to restaurants that have received Zagat's "highest ratings, popularity and importance." Finally, the restaurant received a remarkable 26 for food, 21 for décor and 25 for service. With a kitchen run by Matthew Tropeano, La Grenouille 3-star alum, and the front of house run by Chironis and Rahman, both of whom come from Le Bernardin, it is no wonder why the food and service were recognized so highly.

"This has been a whirlwind week for us, first having been recognized by our peers at the Concierge Choice Awards for Best New Restaurant. There was some serious competition there and I could not believe it when they called my name," said Sally Chironis. "And now to be given the credibility we so hoped for in the highly popular Zagat guidebook, we couldn't be happier. Here's hoping people come by to help celebrate in our joy because at the end of the day that's what we're all about - inviting people into our 'home' and providing an impeccable dining experience for the customer."

The Concierge Choice Awards honor the premier individuals and businesses in the New York City visitor/service industries for their unparalleled service. Chosen by the New York City Association of Hotel Concierges, these awards are held annually and are highly selective.

La Silhouette is located at 363 West 53rd Street between 8th and 9th Avenues and is open 7 days a week for lunch (Monday-Friday), dinner (seven days) and weekend brunch (Saturday & Sunday). La Silhouette also recently launched delivery through seamless web. For reservations or more information call 212-581-2400 or visit www.la-silhouettenyc.com.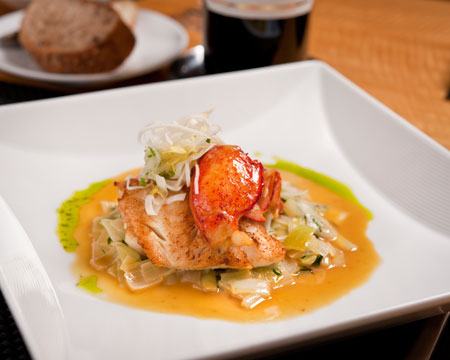 ---