On Location Vacation: Downton Abbey
Highclere Castle – the aristocratic brick-and-mortar edifice that portrays Downton Abbey in the hit British PBS import of the same name – sits on over 1,000 English countryside aristocratic acres. It also serves as a transcendent backdrop for that special breed of vintage voyeur traveler hooked on the addicti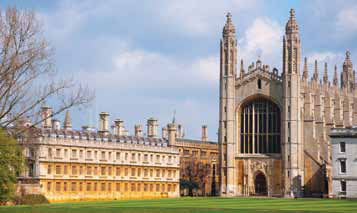 ve period drama following the extended Crawley family, their lifestyle, and their staff of servants.
Intrigued? Then consider spending your next "holiday" visiting Highclere and its surrounding environs, including Oxfordshire village, Henley-on-Thames (site of the Henley Royal Regatta), and key London attractions – all highlighted by historian guides who are experts on World War I, the British Monarchy, and have in-depth knowledge of the Downton Abbey period.
This private/luxury/fully customizable package is the brainchild of Zicasso, a high-profile excursion service known for rare and authentic travel experiences. zicasso.com/luxury-vacation-uk-tours/downton-abbey-themed-vacation.
P.S. Should you crave a prequel to your Downton Abbey outing, actor Dan Stevens (heartthrob Matthew Crawley on the series) will be making his Broadway debut in The Heiress starting October 7th.
Par For The (Advanced) Course
As any golf pro or neophyte will tell you, it's impossible to overestimate the power of the putt. With the coveted exception of a hole-in-one, it's a golfer's skill with the putter that brings it all home on the green, and it's the putter that gets the final in-play close up of every televised championship tourney from The Masters to The Ryder Cup.
Thus let us consider the paragon of 21st-century putters, i.e., those deftly crafted at Sweet Wood Luxury Golf, a company than invites discerning golfers to "Customize-Your-Own Wood Putter" by: a) selecting a head from a colle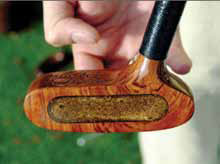 ction of over 20 exotic hardwoods; and b) personalizing the piece (name/event/etc.) on the bottom of the club. The upshot of this individual attention: Sweet Wood's substantial celebrity following and its status as a private-label favorite for corporations like Ritz-Carlton, Playboy, and Glenlivet Scotch.
Each putter – carefully balanced and weighted to meet competitive standards – has a hickory wood shaft, top grain grip, and either a hand-carved sightline or engraved logo on its topside. To quote legendary golfer Don January, "The better you putt, the bolder you play." Feeling lucky? sweetwoodgolf.com
Swiss Family Fuselage
No, it's not an optical illusion, this 1965 Boeing 727 perched jauntily on a 50-foot pedestal in Costa Rica's treetops seemingly poised to take off. It is, however, an architectural wonder with a first-class cabin cachet that puts even the most lavish airline accommodations to shame.
Salvaged from

a San Jose airport, the body of the classic aircraft has been transformed into a supremely private, one-of-a-kind suite at the Hotel Costa Verda, a resort with a five-star vista thanks to its location: a rainforest cliff between the Pacific Ocean and Manuel Antonio National Park.
As for the 727 penthouse-plus, the shell of the plane, while no longer aerodynamic in the literal sense, certainly soars creature comfort-wise with sleek teak furnishings (and nose-to-tail paneling) dominating its two air-conditioned bedrooms, kitchenette, and foyer dining area. The first-class ocean-view terrace and jungle foliage mixes it up with a medley of tropical fauna – toucans, monkeys, coatis, and sloths – as they fly, cavort, and lounge in their natural habitat. costaverde.com/727.html; costaverde.com/index.htm
Dream Weaver
For anyone who's arrived at their destination wrapped in a jetlagged haze, The Benjamin Hotel on Manhattan's East Side has your back… and your head… as well as those of your kids and pets.
Having pioneered a multi-faceted Sleep Program, The Benjamin has distinguished itself as the hotel world's preeminent slumber specialist with such innovations as an on-site Sleep Concierge (Anya Orlanska); extensive pillow menu (from full-body to buckwheat to one with speakers for music lovers); Winks' Kid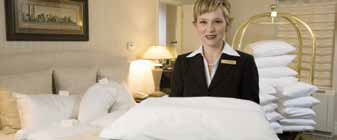 zzz Club (special insignia robes, Winks the Owl mascot doll, bedtime books and CDs, and more); and a Dream Dog™ program (dog beds, grooming, walkers, toys, treats, and an on-call pet psychic).
Orlanska is the go-to consultant when it comes to pillow selection, maximizing one's between-meetings "executive nap" and readying the room for incoming guests with pre-turn-downs, guaranteed darkness, and pre-selected pillows. "If you call in advance [she recommends about three days], we can send you a 'pillow link,'" she says. thebenjamin.com
To view the page in pdf form, click here.
---