World's First Reverse Cell Phone Store — A Good Call Opens International Women's Day Weekend
Mar 06
Through Mar 08
| Fri | Friday & Saturday 10am-7pm, Sunday 11am-6pm | Free

Due to the coronavirus, please call to ensure this event is still happening before you leave home.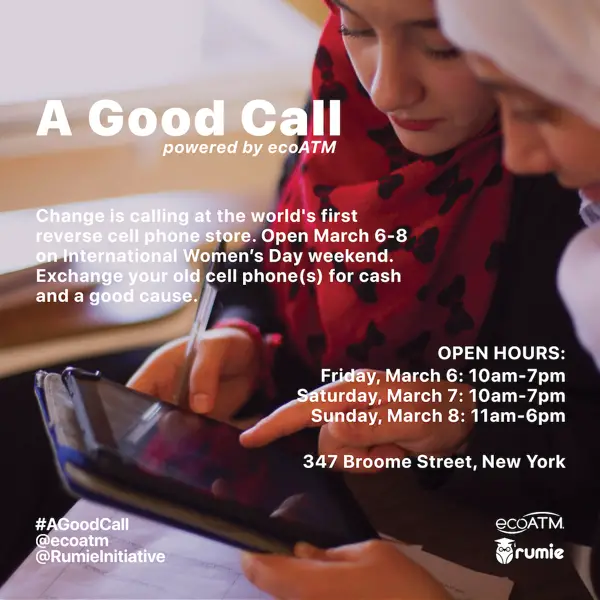 This International Women's Day weekend (March 6-8), the world's first reverse cell phone store is coming to Manhattan. A Good Call powered by ecoATM is the brainchild of the expert phone recyclers and education technology non-profit The Rumie Initiative.
New Yorkers are invited to rummage in the back of their drawers and bring in their old cell phones for cash and the chance to better the lives of girls living in underserved communities on a weekend that celebrates women.
Venue: 347 Broome Street
347 Broome St. Map