Dermody Triangle Memorial Ceremony
Please join Bayside Historical Society and honored guests at Dermody Triangle, the site of one of NYC's oldest war memorials, as we lay a wreath to honor the memory of Baysider Captain William C. Dermody and all those who bravely fought in the Civil War.
Captain William C. Dermody was an outspoken abolitionist who was mortally wounded at the Civil War Battle of Spotsylvania, Virginia in May 1864. He volunteered with the 67th New York Infantry and served in Company K, the first regiment of Long Island volunteers. In 1866, the Dermody Triangle site was dedicated to the memory of Captain Dermody by a ceremonial meeting of a Union and Confederate veteran, each planting a special tree: a maple to represent the North and a sycamore to represent the South. The trees were to grow together as a symbol of the communal hope for a better union. To this effect, a monument was placed in the square with the inscription "For a Better Union 1861-1865," which remains there today.
Representatives from Company K, 67th New York Infantry, will attend the ceremony on May 30th in period-correct Civil War uniforms and include an honor guard carrying a reproduction of their Regimental Flag and drummer during a "present arms" salute. The 67th New York will share about the mission and activities of their living history organization, including their well-regarded educational programs in schools.
Meetup Location: Captain Dermody Triangle, 216 48th Avenue, Bayside, NY 11364
RSVP here.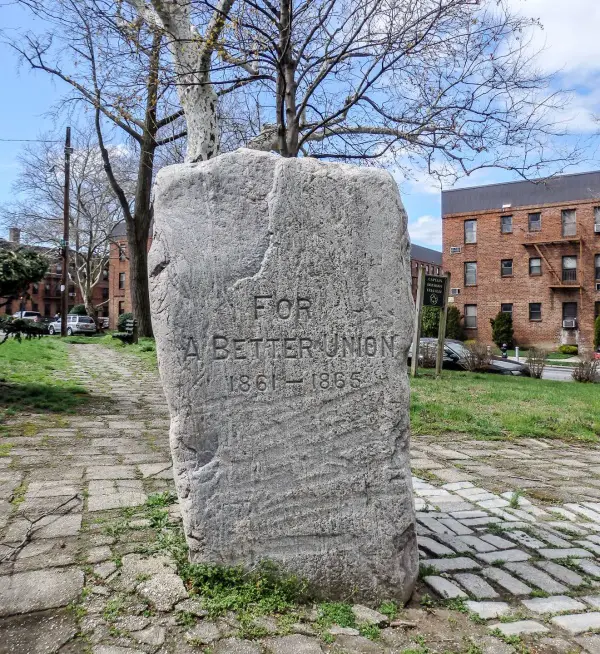 Venue: Bayside Historical Society
216 48th Ave Map
718-352-1548