BHS Passport Concert Series: The Music of Israel
Looking for things to do in NYC? Get our free email with 8 can't-miss city events every week
Sign-up Here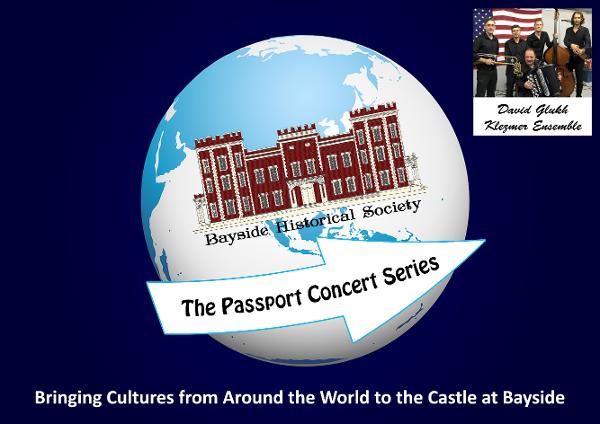 Bayside Historical Society is excited to announce the first event in our 2023 Passport Concert Series lineup! The David Glukh Klezmer Ensemble is one of the most unusual groups of its kind, and have performed worldwide to critical acclaim. Eclectic by repertoire and design, the group is composed of David Glukh (piccolo trumpet), Ronn Yedidia (accordion/piano), David Keen (violin), Yuval Edoot (percussion), and Eddy Khaimovich (bass). The ensemble performs traditional klezmer music along with special "fusions" between klezmer and other musical traditions of the world. 
This event is part of Bayside Historical Society's new "Passport Concert Series: Bringing Cultures from Around the World to the Castle at Bayside." Visit our website for our ongoing concert schedule!
Admission is $20 for BHS members and $25 for non-members. Reservations are required. Purchase your tickets on the BHS website at https://www.baysidehistorical.org/events-1/the-music-of-israel.
Venue: Bayside Historical Society
208 Totten Avenue, Fort Totten Map
718-352-1548