Vinyl Nights
Looking for things to do in NYC? Get our free email with 8 can't-miss city events every week
Sign-up Here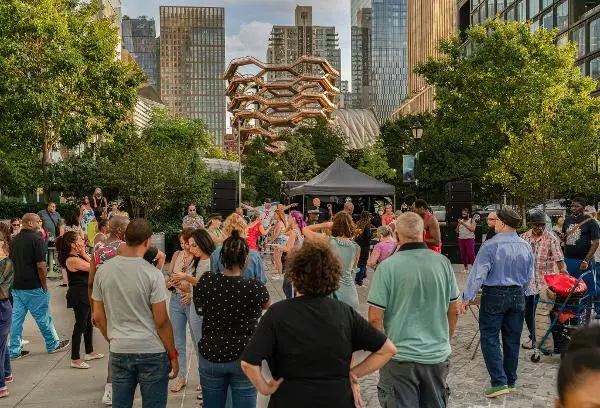 Vinyl Nights is a vibrant outdoor dance party in Bella Abzug Park. Rock with the Mobile Mondays crew and friends and dance to all the classic vinyl hits that shaped NYC club culture. Funk, Soul, Hip Hop, House, Disco, Latin and more. The genre doesn't define the party; Mobile Mondays has real curators on the turntables who fold the crowd into their vision of a party every week. It's a celebration of "Everything New York" produced by Rebecca Lynn. Celebrating the artistry of the DJ, music lovers find their meeting house on the dance floor.
Vinyl Nights is free and open to the public.
The event is in partnership with Hudson Yards Hell's Kitchen Alliance.
Venue: Bella Abzug Park
Hudson Boulevard East between 35th and 36th Sts. Map