How the Pentagon Robs our City
Apr 18
| Thu | 7PM | FREE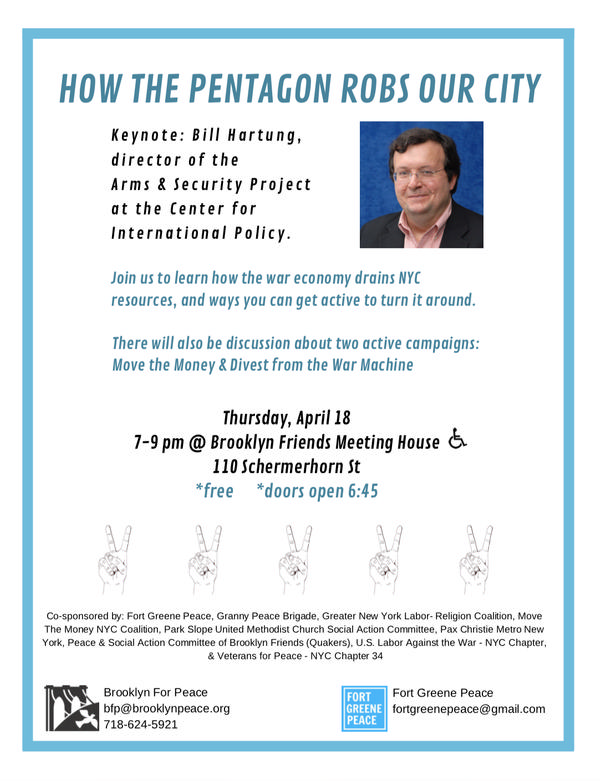 Bill Hartung's talk will focus on the war economy, specific ways it drains our city's resources, and what the public can do to turn it around. Two campaigns are already underway! Christine Lewis will present the NYC campaign to Move the Money and Jan Weinstein will discuss CodePink's Divest from War Machine. Later, working groups will form to plan follow up actions.
Venue: Brooklyn Friends Meeting House
110 Schermerhorn St. Map
Looking for...
Be in the Know