Super Mega Trivia Slam
Looking for things to do in NYC? Get our free email with 8 can't-miss city events every week
Sign-up Here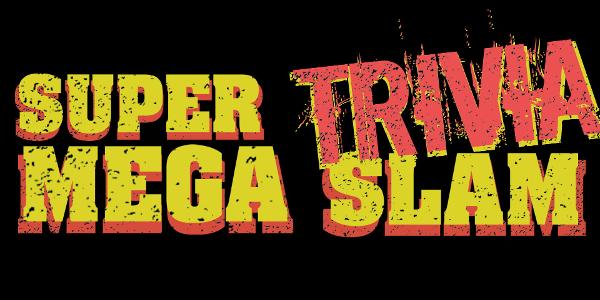 SUPER MEGA TRIVIA SLAM is an audience-participation game show where you can shout out the answers and keep your own damn score!
This quirky and interactive Game Show doesn't need a special app to play, but does encourage people to shout out the answers to create an interactive fan experience. Super Mega Trivia Slam features rounds of quirky multiple-choice trivia, one rapid fire round, and several challenge rounds in between where people can actually win prizes. Shouting out the answers is always encouraged.
Super Mega Trivia Slam was created by writer/producer Steve Strangio. Steve produced live shows for the WWE. He also wrote and produced several films, plays, television programs, internet video content, podcasts, interactive entertainment, and was a staff writer for the original Cracked Magazine.
Episodes of Super Mega Trivia Slam currently air on streaming networks such as Tubi, Xumo, Paraflixx, Strong Island TV, Drake Media Network, and The Monster Channel.
For more information and videos, search for @SuperMegaTriviaSlam on Facebook, Instagram, TikTok and YouTube.
Approx Running Time: 70 Minutes Genre: Game Show, Fun, Laughs, Interactive
Venue: Caveat
21 A Clinton Street Map
212--22-8-2100