Tea With G
Looking for things to do in NYC? Get our free email with 8 can't-miss city events every week
Sign-up Here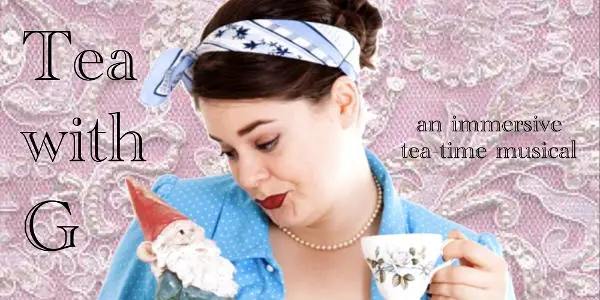 An interactive tea-time musical, best served HOT…with biscuits
Join England's leading musical etiquette instructor Georgina Grace as she schools her pupils on all things manners, propriety and most importantly - tea! Her debut interactive class takes students on a journey to brewing the perfect cup: sweetened with some (off-kilter) life lessons and a spoonful of whimsy. With G by your side, you'll practice the proper etiquette for giving tea, including (but not limited to) social introductions, leaf selection, nibble-placement, and how to hold a conversation and a teacup… at the same time! Students are bound to leave G's class enriched, informed and a little unnerved.
If you like tea, comedy, or condescending Brits, this is the show for you.
Tea With G is an original one act musical written by Deborah Berenson (book, lyrics) and Dylan MarcAurele (music).
(Writer/ Performer bios to follow)
Venue: Caveat
21 A Clinton Street Map
212--22-8-2100