Benny Go Home
Looking for things to do in NYC? Get our free email with 8 can't-miss city events every week
Sign-up Here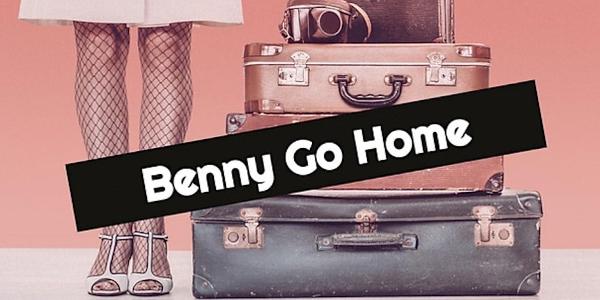 Carny Girls & Friends perform a staged reading of Christie Perfetti Williams's new rom-com screenplay BENNY GO HOME!
Starring Martha Madison and Directed by Laura Killeen
Featuring Jane Aquilina, Hilary Asare, Anissa Barbato, Charmaine Broad, Nancy Evans, Lori Funk, Rich Hollman, Dave T. Koenig, Shelton Pritchard Lindsay, Stephanie Annette Mankuro, Arlene A. McGruder, Mike Puckett, Andrew Southern, Galit Sperling, Robin Virginie.
Drink specials! Raffles! CG merch & more!
(There might even be some impromptu karaoke-style singing of Pat Benatar tunes.)
One show only! Super limited tickets!
Venue: Caveat
21 A Clinton Street Map
212--22-8-2100