Hb Studio Public Conversation: Documenting Artists – The Performing Arts Legacy Project
Mar 09
| Mon | 7 PM | FREE

Due to the coronavirus, please call to ensure this event is still happening before you leave home.
Buy Tickets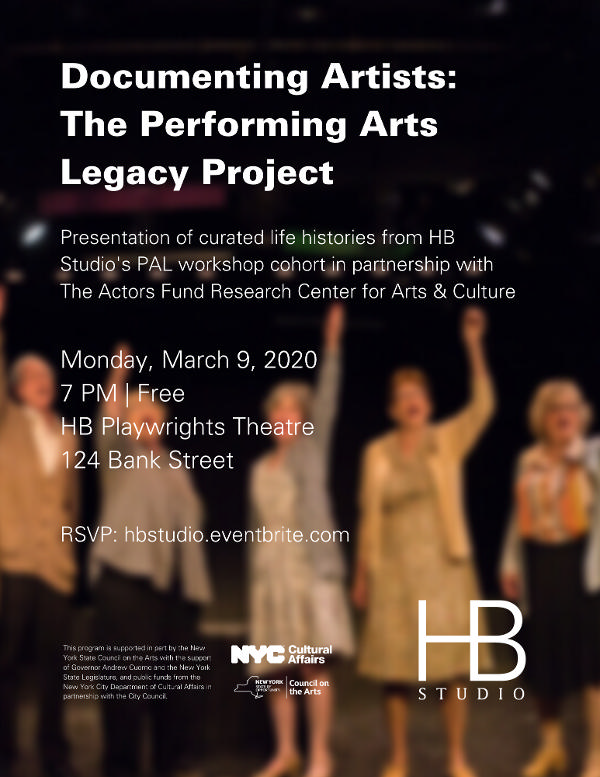 A presentation of curated life histories from HB Studio's The Performing Arts Legacy Project (PAL) workshop cohort in partnership with The Actors Fund Research Center for Arts & Culture
PAL is an initiative of the Research Center for Arts and Culture at The Actors Fund. PAL celebrates the contributions of older actors by supporting them to document their own careers in an online platform that serves as a shared theater history and educational resource.
Monday, March 9 at 7pm HB Playwrights Theatre | 124 Bank Street, New York
Free! | RSVP at hbstudio.eventbrite.org
Venue: HB Playwrights Theatre
124 Bank Street Map
212-675-2370