Intrepid Sea, Air & Space Museum to Host the George Lucas Talk Show with the Upright Citizens Brigade on November 13
Nov 13
| Wed | 7PM | $15

Due to the coronavirus, please call to ensure this event is still happening before you leave home.
Buy Tickets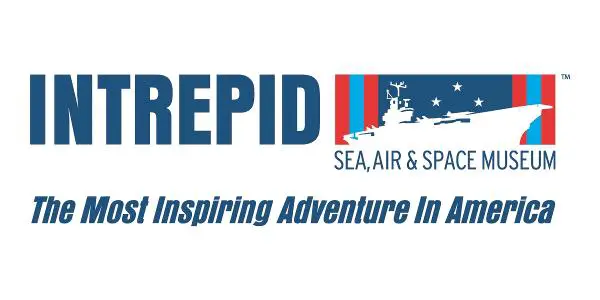 The Intrepid Sea, Air & Space Museum joins the Upright Citizens Brigade to host The George Lucas Talk Show featuring NASA's Steve Howell and primatologist and comedian, Natalia Reagan on Wednesday, November 13 at the Intrepid Museum located at Pier 86 (46th Street and 12th Avenue). Doors open 7:00pm, program begins at 8:00pm.
The George Lucas Talk Show is hosted by comedian Connor Ratliff (The Marvelous Mrs. Maisel, The Chris Gethard Show) as George Lucas, creator of Star Wars and he is joined by sidekick Watto, played by Griffin Newman (Our Cartoon President, The Tick). This show's special guests include NASA's Steve Howell, Kepler exoplanet researcher and astrophysicist, and primatologist and comedian, Natalia Reagan. Together, they will explore the parallels between the Star Wars universe and the strikingly similar exoplanets discovered in our own Milky Way Galaxy. Yes…there is a Tatooine! Could it possibly be inhabited by Jawas?!
Wine and beer will be available for purchase. This event is open to adults ages 21 and over.
Tickets are required and space is limited. Tickets are $15.00 for general admission and $10.00 for Museum members. For more information and to purchase tickets, please visit www.intrepidmuseum.org.
This event is part of Intrepid Presents, a curated program series weaving together science, the arts and history through unique performances and captivating, interactive experiences.
THE CAST:
Connor Ratliff is a performer at the Upright Citizens Brigade Theatre (UCB) and he can be seen at UCB Hell's Kitchen every Friday night performing with The Stepfathers and every Sunday night performing in UCB's longest-running show, ASSSSCAT 3000. TV credits include The Marvelous Mrs. Maisel, Orange Is The New Black, The Chris Gethard Show, Search Party, Last Week Tonight with John Oliver and Broad City. He has a critically acclaimed new podcast called Dead Eyes, the first episode of which can be heard on Earwolf Presents.
Griffin Newman is human being based out of New York City specializing in handing out paperwork on camera. He also regularly performs stand-up comedy and hosts the podcast GRIFFIN AND DAVID PRESENT on the UCB Comedy network. He is a fan of the actor Vin Diesel.
SPECIAL GUESTS:
Dr. Steve B. Howell is currently the head of space science and astrobiology for the NASA Ames Research Center. He received his PhD in astrophysics from the University of Amsterdam and has worked in many aspects of astronomy including pioneering the use of charge-coupled devices in astronomy, building new technology instruments for ground and space-based telescopes, and university research, education and public outreach programs. He lives in the San Francisco Bay area and enjoys scientific challenges, the great outdoors, vegetarian gourmet cooking and playing blues music…and yes, he still considers Pluto a planet.
Natalia Reagan is an anthropologist, primatologist, comedian and writer. She received her MA in anthropology after studying the effects of deforestation on the Azuero spider monkey in rural Panama. She has published chapters in the International Encyclopedia of Primatology, ACS's Hollywood Chemistry and Congreso de Antropología Panameña. She is known for combining humor and science to help spread science literacy to the general public. She most recently was a comedy writer and correspondent on Neil deGrasse Tyson's StarTalk.
DATE: Wednesday, November 13
TIME: 8:00pm; doors open at 7:00pm LOCATION: Intrepid Sea, Air & Space Museum Pier 86 (46th Street and 12th Avenue) Manhattan
###
About the Intrepid Sea, Air & Space Museum The Intrepid Sea, Air & Space Museum is a non-profit, educational institution featuring the legendary aircraft carrier Intrepid, the space shuttle Enterprise, the world's fastest jets and a guided missile submarine. Through exhibitions, educational programming and the foremost collection of technologically groundbreaking aircraft and vessels, visitors of all ages and abilities are taken on an interactive journey through history to learn about American innovation and bravery.
Venue: Intrepid Sea, Air & Space Museum
Pier 86 (W. 46th Street) Map
212-245-0072