Sesiones Desde La Loma Pa' New York with Moncho Rivera, José Alberto "El Canario," Omar Santiago, Jeremy Bosch, Norberto Vélez and His Orchestra!
Looking for things to do in NYC? Get our free email with 8 can't-miss city events every week
Sign-up Here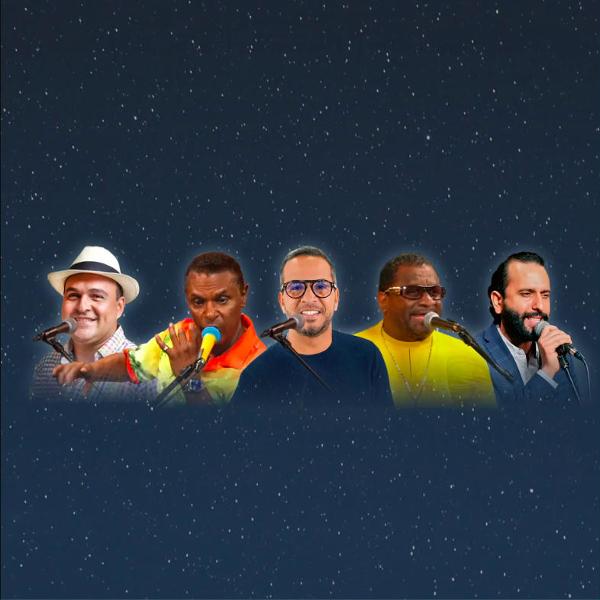 On Saturday, December 2, 2023 at 8:00 pm, the incredible Sesiones Desde La Loma is coming to New York City for the very first time in an exclusive event for Lehman Center! 
Lehman Center for the Performing Arts is on the campus of Lehman College/CUNY at 250 Bedford Park Boulevard West, Bronx, NY 10468. Tickets for Sesiones Desde La Loma on Saturday, December 2, 2023, at 8:00 pm (VIP $100, $85, $65, $40, $35) can be purchased by calling the Lehman Center box office at 718-960-8833; Para Español: 718-960-8835 (Monday through Friday, 10 am–5 pm, and beginning 4 hours prior to showtime on weekends), or through online access at https://www.lehmancenter.org/events/sesiones-la-loma. The Lehman Center is accessible by #4 or D train to Bedford Park Blvd. and is off the Saw Mill River Parkway and the Major Deegan Expressway.

Sesiones Desde La Loma, created by former co-leader of the salsa orchestra NG2 Norberto Vélez, began as an entertaining musical concept for video. From his "casita" on a hilltop in Hatillo, Puerto Rico, Vélez performed with a range of musical guests for a highly successful YouTube series. Later, Vélez brought together several artists to the delight of thousands in attendance at his first live concert in Puerto Rico. Now, Sesiones De La Loma travels to New York City for the very first time in an exclusive event for Lehman Center. It will feature the nephew of famed singer Ismail Rivera Moncho Rivera, The Showman José Alberto "El Canario," troubadour at heart Omar Santiago, former lead singer for Spanish Harlem Orchestra Jeremy Bosch, and of course Norberto Vélez with his orchestra directly from Puerto Rico!
Lehman Center for the Performing Arts, Inc. is supported, in part, by public funds through the New York City Department of Cultural Affairs in partnership with the New York City Council and the Bronx Delegation. Additional funding is provided by the New York State Council on the Arts with support from the office of the Governor and the New York State Legislature. We are thrilled to share that Goya Foods has agreed to renew their sponsorship for this season which will help Lehman Center expand our reach to the community. In addition we have secured funding from the Howard Gillman foundation to help grow our programming. The 2023-2024 season is also made possible through sponsorships by Con Edison, Havana Café, Friends of Lehman Center, and our cherished audience members.
Venue: Lehman Center for the Performing Arts
250 Bedford Park Blvd W, Bronx, NY 10468 Map
718-960-8833