Jooby: A Variety Show Done by Just One Guy™
Looking for things to do in NYC? Get our free email with 8 can't-miss city events every week
Sign-up Here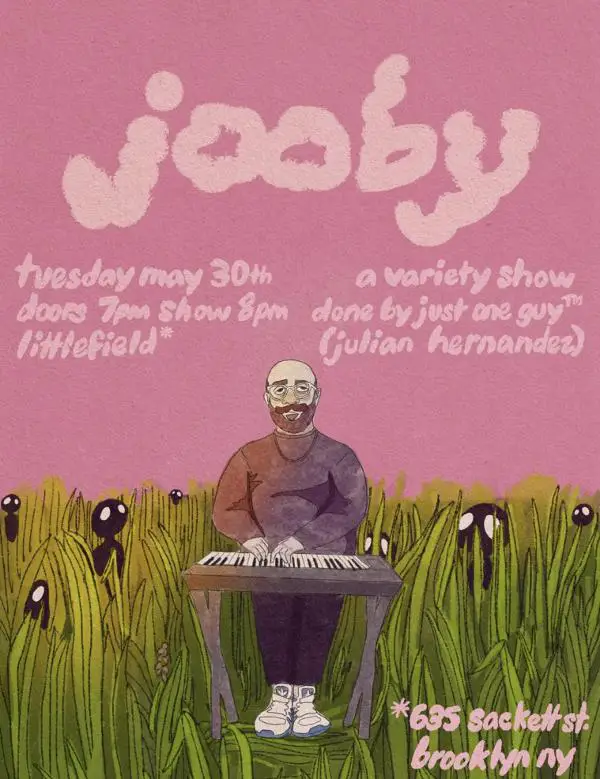 Jooby is a clown and shithead who can't figure out how to be. In this very special hour-long variety show, jooby will be riding dolo. Join for music, jokes, characters, videos, and a variety of freaky things from Just One Guy™. It's going to feel like one of those shows where you love every comic, but this time every comic is the same guy.
This show was performed as part of the New York Comedy Festival.
Written & Performed by Julian Hernandez. No one else on earth wrote anything for this show.
Venue: Littlefield
635 Sackett St. Map
727-612-8323