Auction: Rothschild Estate and Various Art & Antiques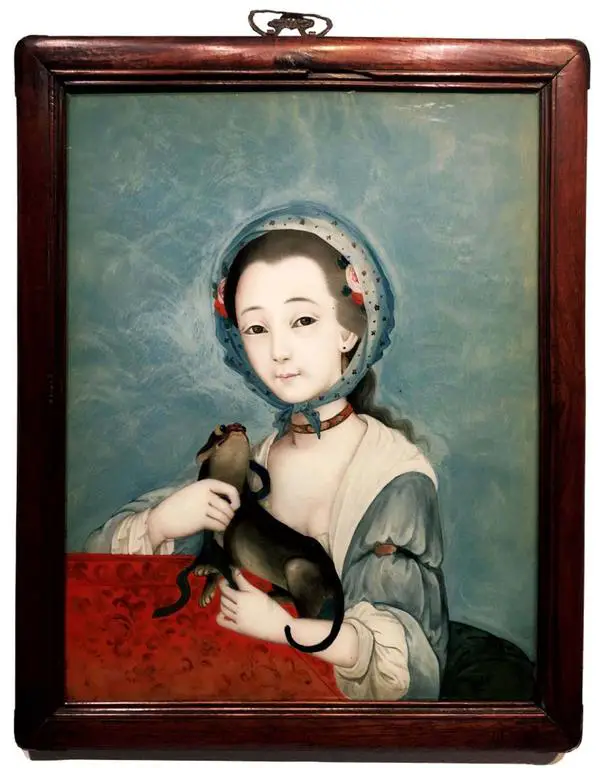 Property and estate from Jane N. Rothschild including sterling silver, English furniture, artwork, Ernest Hemingway signed letter, Baccarat crystal, early Chinese reverse glass painting, early Renoir etchings, Hiroshige Japanese woodblock print. Jean Francois Millet. William Meyerowitz. Mink coat and more. Other properties include Art Nouveau glass, porcelain from Royal Copenhagen, Royal Vienna, Meissan. Art and antiques from Russia, France, England, Chinese, Japanese, Indonesian, and more. Islamic weapons, Indian miniatures, and antiquities.

Pictured: Chinese Chien Lung reverse painting on glass of a European woman with her Chinese dog. Old gallery label on back: "Half length portrait to front of a young lady wearing a blue scarf over her hair and a blue and white flowing dress, holding a Chinese dog beside a vermillion table. Framed. NY Private Collector." With frame H 20.5 in x W 16.5 in. Property from the Estate of Jane Rothschild.
Venue: Manhattan Art & Antiques Center
1050 Second Ave. Map
Looking for...
Be in the Know