Pink Runway 2019
Nov 13
| Wed | Doors open 6:30pm |

Due to the coronavirus, please call to ensure this event is still happening before you leave home.
Buy Tickets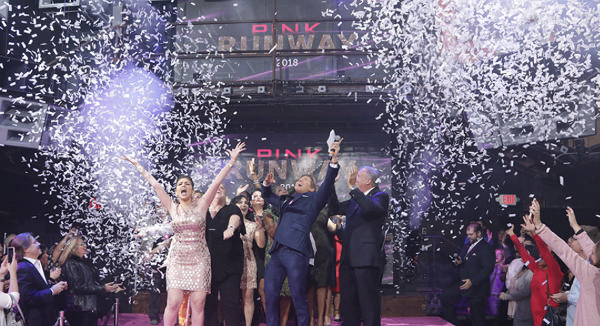 Maimonides Medical Center is proud to announce that its 6th annual Pink Runway fashion show will take place on November 13, 2019, at the iconic New York dance club Marquee. All proceeds will benefit breast cancer awareness, treatment and research at the renowned Maimonides Breast Center and Breast Imaging Center of Excellence – Brooklyn's first free-standing, full-service, nationally-recognized breast care facility. 16 spirited breast cancer survivors and patients of all ages, ethnicities, and sizes will be featured in the Pink Runway fashion show, modeling evening wear for women and men.
Please visit gopinkrunway.org for more information and followhttp://gopinkrunway.org on IG @gopinkrunway.
Venue: Marquee
289 Tenth Ave. Map
646-473-0202