Arthur Russell: City Park
Looking for things to do in NYC? Get our free email with 8 can't-miss city events every week
Sign-up Here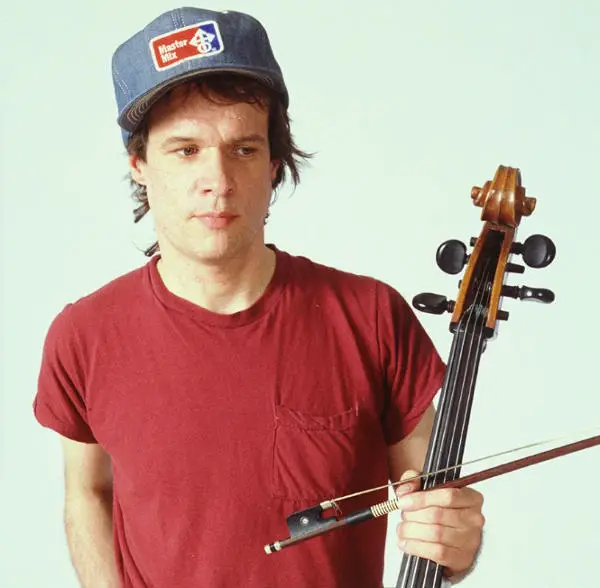 The New York City AIDS Memorial is thrilled to announce a free public outdoor concert on Saturday, September 30, of City Park, a controversial early work by maverick American composer, cellist, producer, and singer Arthur Russell (1951–1992), which integrates chamber music, electronics, concrete poetry, turntablism, and modern rock. The new, site-specific version at the Memorial, directed by Nick Hallett, features percussionist David Van Tieghem, who participated in the work's premiere, and Peter Zummo, another primary Russell collaborator, in collaboration with a later generation of musicians invested in Russell's legacy, including Nat Baldwin, Lea Bertucci, Shawn O'Sullivan, and Alex Waterman (ensemble subject to change).
The music of Arthur Russell has found new listeners and entered the critical discourse decades after his 1992 death from AIDS-related illness at age 40. However, his radical concert work, City Park (1973), has gone unheard for half a century. Conceived while Russell was studying with modernist composer Charles Wuorinen and apprenticing with Fluxus artist Jackson Mac Low, City Park was galvanized by Christian Wolff, a pivotal figure within John Cage's circle, who was a mentor to Russell, and whose scores stimulate spontaneous choices on the part of performers. Russell transcended these influences to create the manifesto that would jump-start his career. The work's only live performance featured Wolff on electric bass and Mac Low's poetry. Wuorinen—a staunch modernist—called it "the most unattractive thing I've ever heard."
The new edition of the City Park score, arranged by Hallett from archival materials, reconsiders the work as ahead of its time. The concert is presented in partnership with the Arthur Russell Estate and the Music Department at Wesleyan University.
Venue: New York City AIDS Memorial
76 Greenwich Ave Map
720-989-3884