Live Artery 2019: Marjani Forté-Saunders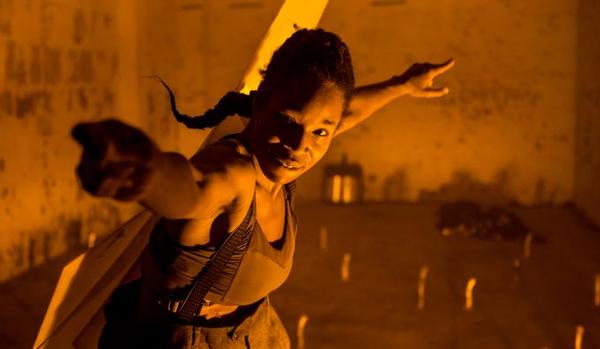 New York Live Arts' dynamic platform of new and recent works by resident commissioned artists and curated guests. Presented during the annual Association of Performing Arts Professionals conference, Live Artery 2019 will feature excerpts of recently premiered works and work-in-progress presentations in the theater and studio.
Of her piece that premiered at Live Arts in 2018 in collaboration with American Realness and received two 2018 Bessie Dance and Performance Wards, Marjani Forté-Saunders says : "My Father's story allows me to burrow into my lineage, to ritualistically remember, interrogate, and relish in the celestial ecliptic journeys of folks identifying with—and building legacies within—the spectrums of blackness, maleness, and womb-ness." Anchored by a solo performed in a non-linear installation, Forté-Saunders shares stories of her Father's life that lead to thoughts on lineage, alchemy, and unabated love – an unearthing and exploration of of Black American magic and resilience.
Venue: New York Live Arts
219 W 19th Street Map
Looking for...
Be in the Know