The Cathedral of St. John the Divine Presents the Spirituality of Dementia with the Very Reverend Tracey Lind
Mar 24
| Sun | 11AM | FREE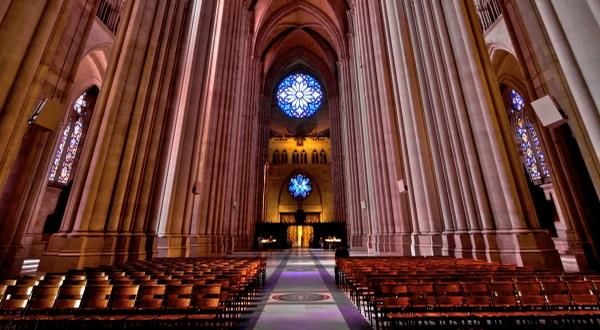 The Cathedral of St. John the Divine will welcome the Very Reverend Tracy Lind, Episcopal priest and community activist, as a guest preacher sharing spiritual insights and lessons gained from a life complicated by early-onset dementia at the Choral Eucharist service on Sunday, March 24 at 11 a.m. at the Cathedral of St. John the Divine, 1047 Amsterdam Avenue (at 112th Street).
In 2016, the Very Rev. Tracey Lind was diagnosed with the early stages of Frontotemporal Degeneration, a disease which is caused by progressive nerve cell damage in the brain. This loss of function in the brain leads to behavior and personality deterioration, and difficulty with language production and comprehension. This diagnosis hasn't stopped her from fully immersing in what life has to offer—and what she has to give. In the time since her diagnosis, she has given enlightening addresses in churches across Europe and North America.
Tracey was formerly the Dean of Trinity Cathedral, Cleveland's oldest church congregation, and has spent more than 30 years working for interfaith relations, social and environmental justice, sustainable urban development, arts and culture, and progressive theology. She is a renowned preacher and has received numerous recognitions including The Human Rights Campaign Equality Award, the YWCA Woman of Achievement Award, Community Shares Social Justice Award, and Union Theological Seminary's Unitas Distinguished Alumnae Award.
Venue: The Cathedral of St. John The Divine
1047 Amsterdam Avenue (at 112th Street) Map
212-843-9341