09/19/18 | 7PM
The Green Room 42
570 Tenth Ave. Map
$12.50
19-09-2018 12:00:00
19-09-2018 12:00:00
America/New_York
Kelly Green Trio | 7PM
"Kelly Green is a triple threat here as pianist, vocalist and composer" -George Harris, JAZZ WEEKLY Kelly Green a young, critically acclaimed jazz pianist, vocalist, composer, and bandleader makes her Green Room 42 debut with her trio featuring the brilliant musicians Alex Tremblay on upright bass and Evan Hyde on drums. The Kelly Green Trio has recently performed and toured in Colombia, Florida, Rhode Island, San Francisco, and Connecticut, and most often in New York City in Jazz clubs such as the Jazz Standard, Mezzrow, Fat Cat, and Minton's. They will play an interactive, tightly arranged, and exciting set of songs from the great American songbook and jazz classics including Cole Porter, Jerome Kern, and Rogers/Hammerstein as well as original compositions by Kelly Green from her highly recommended recently released debut album "Life Rearranged". With Sarah Vaughan-esque vocals and swinging piano, upright bass, and drums the Kelly Green Trio creates a relaxed and exciting 1940's style sexy ambience that will take you through a range of emotions. It is the perfect group to enjoy while having a glass of wine, enjoying the company of a date, or relaxing after a long day on the town. Make sure to catch this exciting group while they are on the verge of their debut album release and world tour! http://www.cityguideny.com/eventinfo.cfm?id=325853
The Green Room 42
The Green Room 42
This event has already taken place. Click here for the latest events.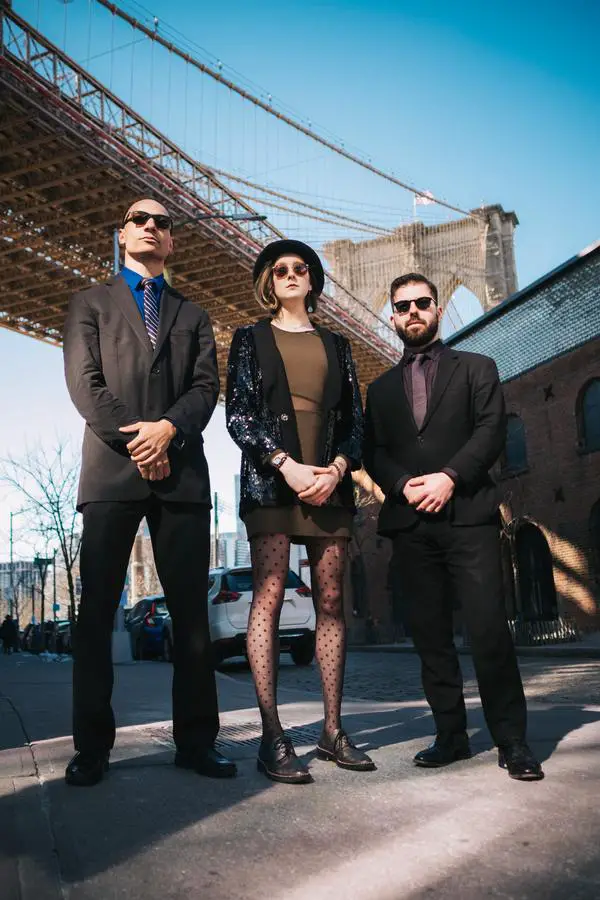 "Kelly Green is a triple threat here as pianist, vocalist and composer"--George Harris, JAZZ WEEKLY

Kelly Green a young, critically acclaimed jazz pianist, vocalist, composer, and bandleader makes her Green Room 42 debut with her trio featuring the brilliant musicians Alex Tremblay on upright bass and Evan Hyde on drums. The Kelly Green Trio has recently performed and toured in Colombia, Florida, Rhode Island, San Francisco, and Connecticut, and most often in New York City in Jazz clubs such as the Jazz Standard, Mezzrow, Fat Cat, and Minton's. They will play an interactive, tightly arranged, and exciting set of songs from the great American songbook and jazz classics including Cole Porter, Jerome Kern, and Rogers/Hammerstein as well as original compositions by Kelly Green from her highly recommended recently released debut album "Life Rearranged". With Sarah Vaughan-esque vocals and swinging piano, upright bass, and drums the Kelly Green Trio creates a relaxed and exciting 1940's style sexy ambience that will take you through a range of emotions. It is the perfect group to enjoy while having a glass of wine, enjoying the company of a date, or relaxing after a long day on the town. Make sure to catch this exciting group while they are on the verge of their debut album release and world tour!
Venue Description: Located in the heart of the Theater District, The Green Room 42 is one of Broadway's newest, most spacious, and funkiest entertainment halls.
This event has already taken place. Click here for the latest events.