VISIONS Contemporary Ballet: Traces (of what makes us who we are)
Nov 09
| Sat | 7:30pm |

Due to the coronavirus, please call to ensure this event is still happening before you leave home.
Buy Tickets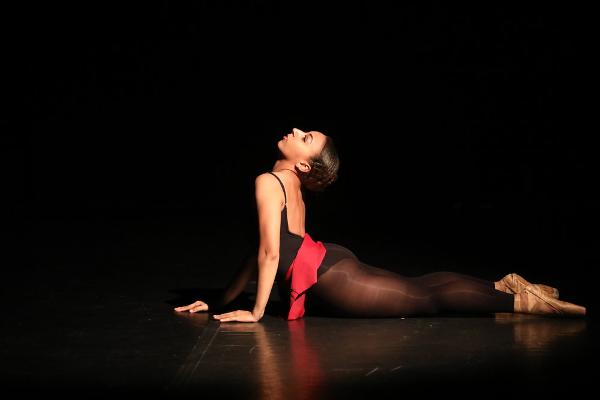 VISIONS Contemporary Ballet's artistic director/choreographer, Ranardo-Domeico Grays, a brain cancer survivor, presents Traces (of what makes us who we are) with the premiere of "Still Healing," inspired by stories of people who experience pain and suffering through no fault of their own, yet they persevere. Also on the program will be "Dash – Between," about living life in the dash between "born" and "died;" "Through the Valley," which explores facing obstacles in one's fight for health and life; and "Roots," rooted in prayer, about self-growth. Company Dancers performing this evening will be Alexandria Amstutz, Asia Bonilla, Lilly Ann Comstock, Mathew Ortiz, and Nick Sartori. Tickets for Traces at The Riverside Theatre, $20 for general admission and $15 for seniors and students, are available for purchase online at trtnyc.org/upcoming-shows and in person the day of performance at the box office.
Traces is made possible in part with funding from the Upper Manhattan Empowerment Zone Development Corporation and from Creative Engagement supported by the New York City Department of Cultural Affairs in partnership with the City Council, and administered by LMCC.
Photo by Mikhail Torich - VISIONS Contemporary Ballet: Alexandria Amstutz, dancer
Venue: The Riverside Theatre
91 Claremont Ave. Map
212-870-6784