Broadway Under the Stars
Nov 18
| Mon | 5pm |

Due to the coronavirus, please call to ensure this event is still happening before you leave home.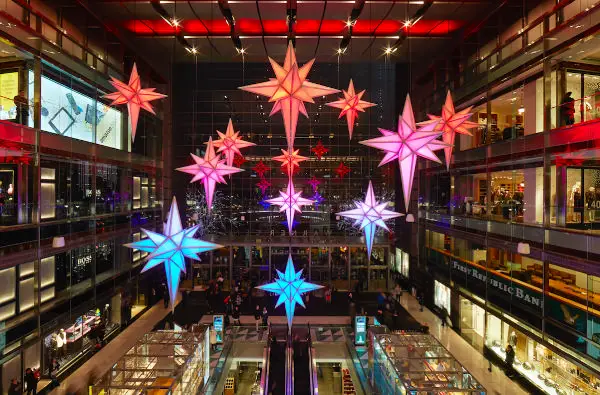 WHAT: Select cast from today's hottest Broadway musicals will perform against the backdrop of the destination's famous twelve massive stars. These stars are the largest specialty crafted exhibit of illuminated color display in the world, which hang from the 100-foot-high ceilings. Performances are free to attend and open to the public, no reservations or tickets are required.
WHO: Come From Away, Rock of Ages
WHEN: Monday, November 18 at 5 p.m. Performances last approximately 20 minutes each.
WHERE: The Shops at Columbus Circle - 10 Columbus Circle , Second Floor Mezzanine
Photo by Devon Jarvis
Venue: The Shops at Columbus Circle
10 Columbus Circle Map