Fusion Theatre Adds Operatic Arias to Sartre's 'No Exit'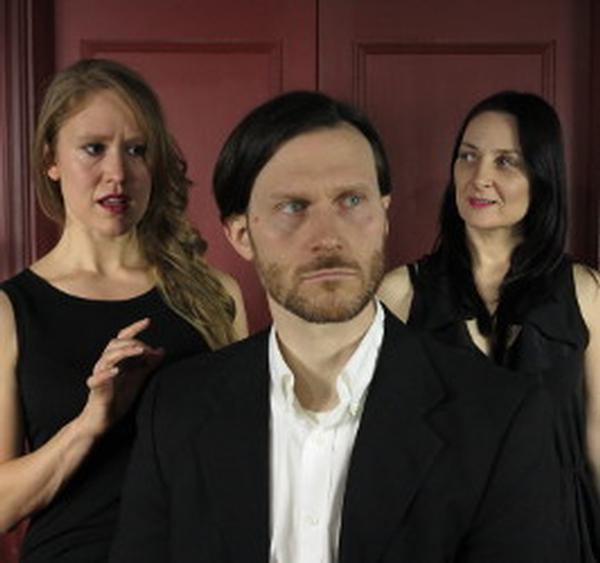 NEW YORK, March 18 -- Fusion Theatre (www.fusiontheatrenyc.com) will mount an opera-charged version of Jean-Paul Sartre's "No Exit," directed by Eilin O'Dea, Artistic Director, from April 5 to 25 as the opening production of a new Off-off Broadway venue, The Theater at 244, located at 244 West 54th Street, 10th floor. The translation by Lewis Galantière has been adapted by director Eilin O'Dea for a cast of classically trained actors who are also accomplished opera singers. To set the scene, the piece will begin with three arias from classical operas that are representative of the transition as between life and death (and the instant in between). Sartre's play was originally written to be set in a Second Empire drawing room. In this production, the setting will be a room with tile-red walls whose central furnishing is a black Steinway grand piano, upon which Musical Director Brian Holman will accompany the arias.
In "No Exit" A man and two women, all recently dead, find themselves enclosed in a drawing room where they confront the terrifying certainty that for eternity, they will exist together in antagonistic, nerve-strung agony. Their vortex of wants, needs and manipulations, throbbing with ironic humor and cruelty, make this landmark of modern French drama a work of supreme dramatic power. Its appeal seems to rest on its being both a thinking person's play and a good night in the theater. Simultaneously a riveting psycho-drama and a diverting comedy of manners, "No Exit" turns the theater into courtroom and grandstand, the stage into witness stand and boxing ring, and the audience into judge and jury as the trial of the damned threesome degenerates into an existential brawl.
The play will be performed by Brian Heuer as Garcin, the cowardly journalist, Maria Swisher as Estelle, the shallow socialite and Eilin O'Dea as Inez, the rancorous lesbian. The actor playing the Attendant is TBA as of this writing.
Venue: The Theater at 244
244 West 54th Street, 10th Floor Map