24th Annual Lower East Side Festival of the Arts
May 24
Through May 26
| Fri | 6pm-midnight Fri.-Sat.; Sun. 4pm-midnight | FREE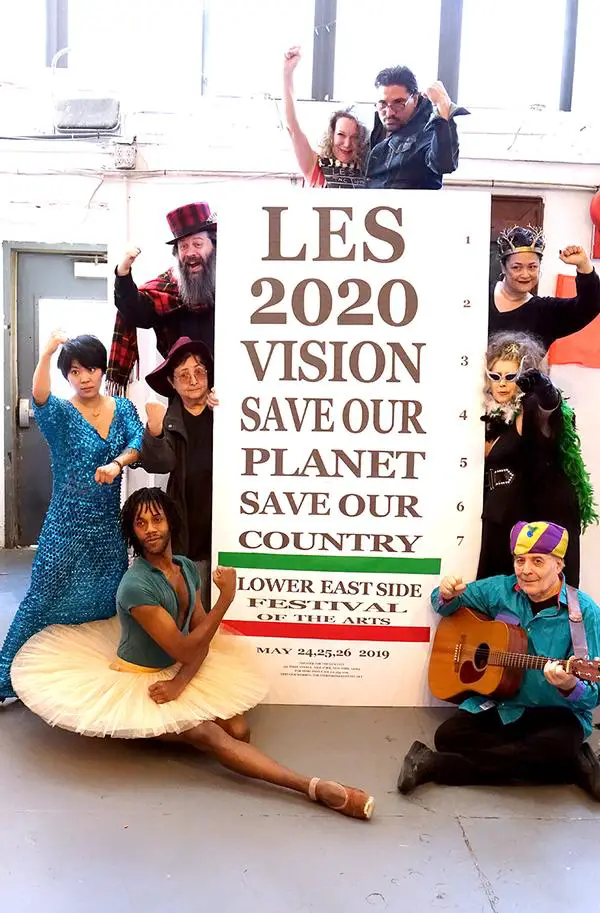 Memorial Day weekend kicks off the summer and there's no more exciting way to mark the season than with a visit to the Theater for the New City's 24th Annual Lower East Side Festival of the Arts. This free celebration brings together over 70 groups for more than 270 performances. The shows reflect the neighborhood's heritage and New York City's incredible diversity, with troupes running from Folksbiene to Chinese Theaterworks to the National Yiddish Theater to Art Lillard's Heavenly Big Band to the Thunderbird American Indian Dancers.
On Saturday, May 25th, as part of the outdoor portion of the festival, East 10th Street between 1st and 2nd Aves. will be closed to traffic for a Cultural Street Festival. Vendors will sell crafts, goods, food, jewelry, and artwork. There will also be performances in the street.
This year's festival theme is 2020 Vision—Save Our Planet, Save Our Country, a call for a green revolution and a more welcoming nation. As Crystal Field, co-founder and Artistic Director, puts it, "Art cannot move mountains, but it can move minds."
Friday, May 24 and Saturday, May 25 6pm-midnight; Sunday, May 26 4pm-midnight.
Venue: Theater for the New City
First Ave. & 10th St. Map
212-254-1109