2023 Harlem Roots and Rhythm Festival:
Sep 29
Through Oct 01
| Fri | 6 PM | Free Friday & Saturday
Buy Tickets
Looking for things to do in NYC? Get our free email with 8 can't-miss city events every week
Sign-up Here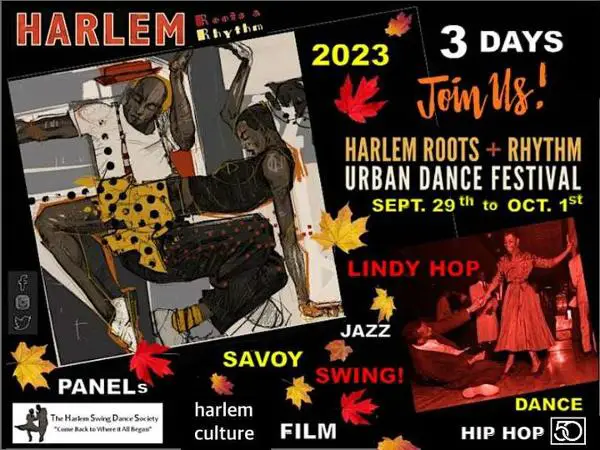 2023 Harlem Roots and Rhythm Dance Festival: This Special annual Harlem event gives you room to explore and get a Great Taste of 3 Days of Swinging, Celebrated Interviews, Panel /discussion, Diva battles, Exciting Dance, Film, Jazz, Lindy Hop, History and Fun! Of Harlem's famed Jazz and Lindy Hop Culture! See Event Link for schedules and locations!
Venue: Various Harlem Locations
Map
347-709-7022