The USA Brooklyn Delicatessen turns back the culinary clock to a slower time, when our tastes were simpler.  It's the kind of real food you crave. Hot sandwiches and comfort food with a laid-back ambiance. Serving breakfast, lunch, and dinner. Menus feature EGGFACE sandwiches at breakfast; for lunch and dinner enjoy offerings ranging from hot pastrami, corned beef, and turkey to chicken soup and salads.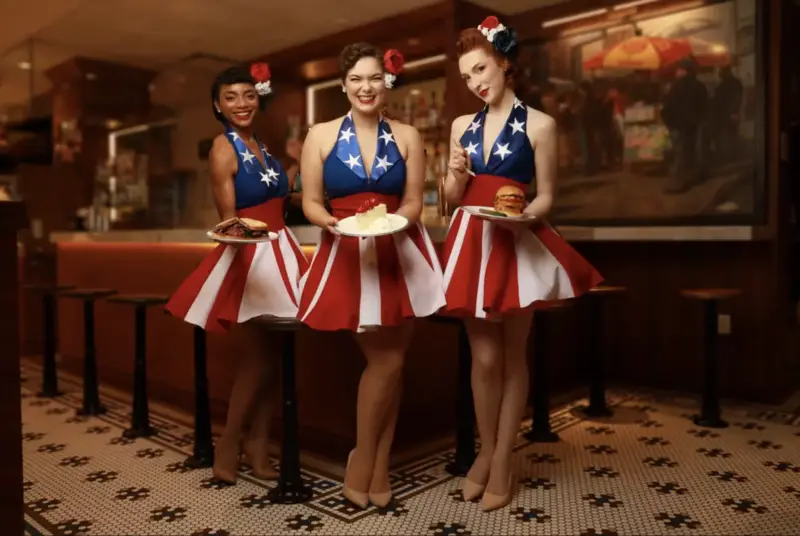 Photo: Joshua Kessler.
Vintage pin-up-inspired performers The Satin Dollz are hosting enchanted evenings at the USA Brooklyn Delicatessen through the end of 2023. Drawing on the timeless classics of the '40s and '50s, diners can enjoy high-energy performances as the Satin Dollz weave their way through the aisles, providing entertainment while you dig into first-rate comfort food. Expect plenty of sizzle and sass. Show nights are Fridays and Saturdays at 8pm and Sundays at 4pm. No cover charge. Now featuring a festive holiday theme. RESERVE NOW so you don't miss out.