GOOD TIMES NEVER SEEMED SO GOOD.
The story of the legendary Neil Diamond comes to life on stage in an uplifting new musical featuring all his hit songs including "Sweet Caroline," "America," and "Cracklin' Rosie."
1960s America was hungry for change and so was Neil Diamond. He landed a gig selling songs for 50 bucks a week in the legendary Tin Pan Alley's Brill Building, just five blocks from the Broadhurst Theatre. At night he honed his voice on stage at the Village's Bitter End, but knew he was destined for something greater.
This was New York, after all. City of dreams. Full of life and opportunity where anyone could write their story. And so he did, in song after song. 10 Top 10 Hits. 140 million albums sold. His 1972 concert and live album Hot August Night sung in front of 5,000 screaming fans catapulted him to fame as the ultimate entertainer. He sang his way to a Grammy Award, into the Rock & Roll and Songwriters Halls of Fame, then topped it off with a Lifetime Achievement Grammy and the Kennedy Center Honors.
From those exhilarating early days in New York to the sold-out spectacles that defined his career, A Beautiful Noise explores the life of a rock icon through the music that made him "a national treasure" (Los Angeles Times).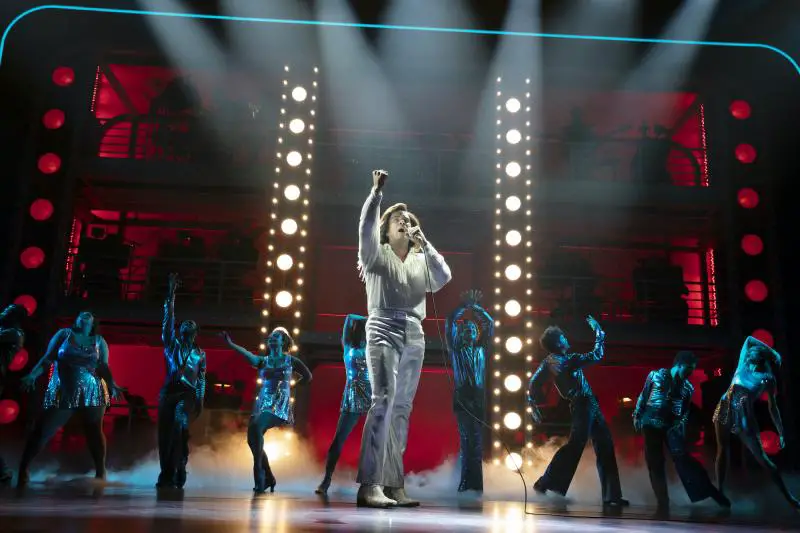 Will Swenson as 'Neil Diamond – Then' and The Noise. Photo by Julieta Cervantes.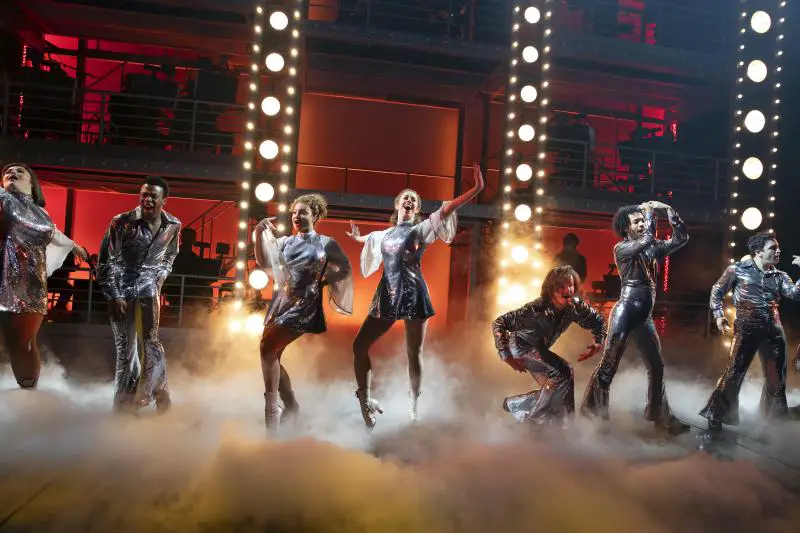 Cast of A Beautiful Noise. Photo by Julieta Cervantes.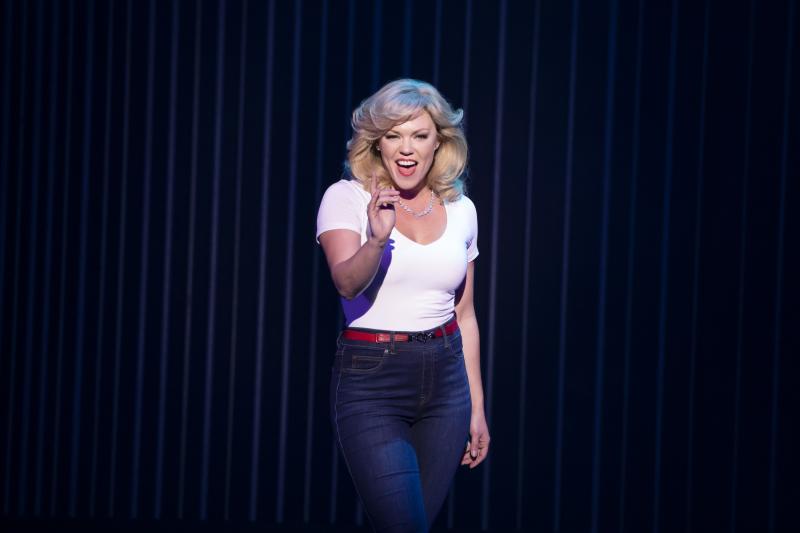 Robyn Hurder as Marcia Murphey. Photo by Julieta Cervantes.
(Left to Right) Will Swenson as "'Neil Diamond – Then," Mark Jacoby as "Neil Diamond – Now," and Linda Powell as "Doctor." Photo by Julieta Cervantes.