New-York Historical Society
170 Central Park West
212-873-3400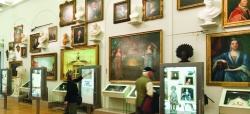 Inside Scoop: New-York Historical Society
A trip to New York wouldn't be complete without a visit to the New-York Historical Society with four centuries of history and art—plus the only Children's History Museum in the area. It hits the spot for anyone craving an offbeat (and often surprising) bite of the city's culture easily digested in an hour or two. Quirky, smart, immersive and across the street from beautiful Central Park, it offers a rich taste of the city.
New to the New-York Historical Society since November, 2016, is the expansion of the N-YHS Museum Store, which includes a brand-new cafe, Parliament, offering a host of freshly baked goods and coffee and tea.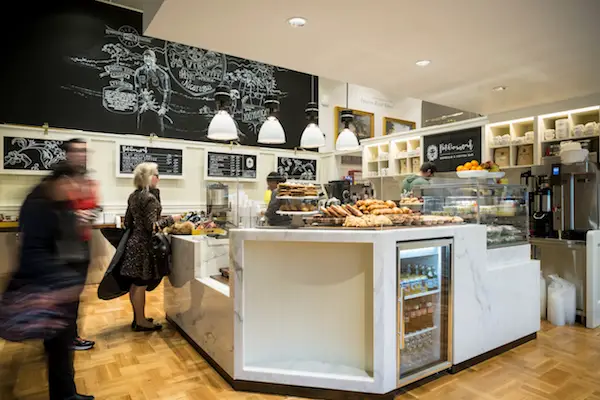 Photo: Steve Legato
New-York Historical Society Current & Upcoming Exhibitions
(Dec. 11-March 26, 2017) Muhammad Ali, LeRoy Neiman, and the Art of Boxing and "I Am The King of the World"—Photographs of Muhammad Ali by George Kalinsky. These two complementary exhibits, one by a watercolor painter/sketch artist, LeRoy Neiman, and one by a Madison Square Garden photographer, George Kalinsky, offer an intimate perspective of the heavyweight boxing champion's trailblazing career. Both shows come from a place of deep respect and trust; they chronicle highlights and low points, as well as capturing Ali's sometimes quieter, more thoughtful interior life.
(now-2/28/17) The Holiday Express show is about more than trains; it includes boats, planes, and even dirigibles. With items from the Jerni Collection of more than 10,000 toys and trains dating to between 1850 and 1950, it modernizes the old-fashioned miniatures with a multiscreen, multimedia display. You'll hear the clanging of bells and the mooing of cows as a train passes them in the countryside. A figure eight of track runs overhead. In one display, kids can crawl into a transparent bubble and pop their heads in for a close-up look as European and American trains swirl around them.
(Now-2/26/17) The First Jewish Americans: Freedom and Culture in the New World. This exhibition examines the story of newcomers to the New World, both Jewish and of Jewish ancestry, who made their way to colonial America and engaged fully in the cultural, social, and political life of the young nation. The exhibition showcases more than 170 rare early portraits, drawings, maps, books, documents, and ritual objects, illuminating the birth of a new Jewish American tradition and the extraordinary contributions of 18th- and 19th-century Jewish artists, writers, activists, and others to the development of American culture and politics.
(Feb. 3-April 30, 2017) Tattooed New York. This exhibition showcases more than 250 items, including mezzotints of the heavily inked Mohawk Indians who shocked London society during a visit in 1710; one of the earliest surviving pictographs of a Seneca warrior's tattoos (1706); an example of the Thomas Edison electric pen whose invention ushered in the modern era of tattooing; colorful banners advertising carnival sideshows of tattooed performers; and flash designs by pioneers of modern tattooing working on the Bowery.
Picasso's Le Tricorne (May 29, 2015–ongoing) is the largest Pablo Picasso painting in the United States! Picasso's Le Tricorne was originally the stage curtain for the Le Tricorne ballet and hung in NYC's Four Seasons restaurant for over 50 years. Now making the New-York
Historical Society its home, the carefully conserved work is on view alongside masterpieces that provide context for Picasso's "supreme theatrical achievement."
New York Story is an 18-minute panoramic film experience in surround-sound on a 75-foot screen.
Visit the DiMenna Children's History Museum to see history through the eyes of children from the past. Lots of interactive games and special programs too!
Hungry for more? Experience the casual elegance of Caffè Storico, which offers delicious Italian fare, then explore the Museum Store for unique NYC gifts.
Follow New York Historical Society on Twitter, Facebook, and YouTube.
Looking for Group Tickets ?
Got a group headed to New York? City Guide provides free expert planning assistance and buying services-just complete the quick form below.